Csonka's WWE 205 Live Review 12.26.17
December 26, 2017 | Posted by
Csonka's WWE 205 Live Review 12.26.17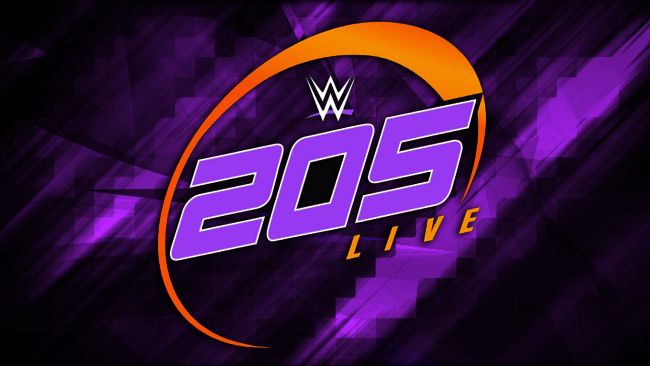 Csonka's WWE 205 Live Review 12.26.17
OFFICIAL RESULTS
– Hideo Itami defeated Jack Gallagher @ 9:55 via submission [**½]
– Tony Nese defeated Akira Tozawa @ 5:45 via pin [**¼]
– Cedric Alexander & Mustafa Ali vs. Drew Gulak & Ariya Daivari @ 8:50 via pin [**½]
---
– Follow all of my reviews at this link.
– I ranked the Raw women's division from worst to first at this link.
– I ranked the Smackdown women's division from worst to first at this link.
– I wrote about the winners in the battle for the Broken Universe at this link.
– I wrote about the top 10 female NXT stars at this link.
– I wrote about how quickly the WWE can change in just 6-years at this link.
– I wrote about 8 possible surprises for the women's Royal Rumble at this link.
– Drew Gulak is pacing backstage with his phone. Cedric Alexander arrives. We find out Enzo won't be here tonight. Alexander will face Gulak and Daivari it sounds like. They argue as Gulak kisses Enzo's ass, even though he's not there. Alexander tries to play mind games with Gulak to turn him against Enzo.
– Gallagher cuts a pre-match promo and says Itami is no stranger to cruelty and inflicting pain. He heard Kendrick's face break from ringside, and will teach Itami a lesson tonight.
Hideo Itami vs. Jack Gallagher: Itami is fresh off of breaking Kendrick's face on last night's last night's WWE Raw. Gallagher slaps Itami to begin, and Itami fires up and lays in knee strikes and kicks. More knee strikes follow, and then knee drops to the face of Gallagher. Itami demands respect, kicks Gallagher in the face and lays in more knee strikes and follows with a leg drop as Gallagher hung in the ropes. Gallagher uses the ring apron to trip up Itami and takes control, following with strikes. Gallagher grounds the action and then slams Itami to the buckles. He chokes him out in the ropes now, and follows with kicks. Gallagher now works a cravat. Gallagher follows with uppercuts. Gallagher plays to the crowd, and keeps attacking and covering for 2. Itami gets a backslide for 2 and then takes out the knee with a dragon screw leg whip. The fisherman's suplex follows. Itami stuns Gallagher off the ropes, and follows with the top rope clothesline. Itami follows with strikes, but Gallagher stuns him off the ropes and locks on the Kendrick captain's hook. Itami fights, and makes the ropes. Itami hits a backdrop, lays in strikes and the corner dropkick follows. They took away the GTS, so Itami locks in a grounded octopus for the win. Hideo Itami defeated Jack Gallagher @ 9:55 via submission [**½] This was a perfectly solid match, which made sense following the injury to Kendrick. The problem was that unfortunately no one really cares about heel Gallagher, and the longer it went, the less people cared about both guys and anything they tried to do.
– We see Tony Nese getting his ass beat by the Zo Train. Nese says when he sees the Zo Train, he'll want to lay them out. But Enzo is a global star and the money, fame and his career have only improved because of him. Tozawa arrives and asks if he's on or off the train, and Nese lays him out.
Akira Tozawa vs. Tony Nese: Tozawa attacks at the bell, but gets cut off and Nese lays the boots to him. Tozawa fights back, takes Nese to the floor but Nese cuts off the suicide dive. Nese takes the time to pose, and takes Tozawa back into the ring and covers for 2. Nese maintains control, hits leg drops and covers for 2. Nese then works an exhilarating neck crank, because it's the most exciting hour of wrestling on TV. Nese whips Tozawa to the buckles and covers for 2. Nese goes back to a chinlock with the body scissors applied. Nese lays in some strikes as well. Nese continues to lay in strikes, mocks Tozawa, and that allows Tozawa to hit a suplex. Nese rolls to the apron, and Tozawa knocks him to the floor and hits the suicide dive. Back in and Tozawa covers for 2. Nese fights back, hitting a Michinoku driver for 2. They trade strikes center ring, they work into a series of counters and Tozawa hits an enziguri. Tozawa up top now, and Nese cuts him off, slams him into the corner and hits the running knee strike for the win. Tony Nese defeated Akira Tozawa @ 5:45 via pin [**¼] This was an ok match, with the company again teasing rebooting Nese following the beat down by the Zo Train.
– We get highlights of Enzo & Nia Jax's interrupted love attempts.
– Gulak cuts a promo pre-match, he teases a PowerPoint presentation, but gets interrupted as always. Disrespectful assholes; just let the man do his PowerPoint presentation.
– Ali and Alexander arrive and plays up that Ali is from Chicago, where they are tonight. They then mock Daivari and say that they wouldn't normally be friends, and try to play mind games with them, saying that they are playing each other and that Enzo is playing both of them. They also say that Enzo would choose Nia Jax over the Zo Train.
Cedric Alexander & Mustafa Ali vs. Drew Gulak & Ariya Daivari: Ali and Daivari begin. Daivari takes early control until Ali picks up the pace. Daivari takes him to the corner; Gulak tags in and connects with knee strikes. Ali hits a backdrop and tags in Alexander. They work double teams on Gulak, covering for 2. Gulak starts to work the arm to fight back, but Alexander hits a backdrop. Ali tags back in, double stomps the arm off the ropes and follows with chops. Daivari distracts Ali, allowing Gulak to attack and take control. Daivari tags in, hits a neck breaker, covering for 2. The crowd actually gets involved, trying to rally Ali, but he runs into a spinebuster, and Daivari covers for 2. Alexander gets the tag, and he runs wild for a bit, but quickly gets cut off and sent to the floor. Back in and Daivari covers for 2. Gulak tags back in, lays the boots to Alexander, covering for 2. Alexander sent back to the floor, but he fights back with a slingshot flatliner. Daivari & Ali tag in, Ali takes control, hitting a dropkick and then a corkscrew tope. The x-factor follows, but Gulak makes the save. Daivari lays the boots to him, sets him up top but Gulak yells at him. Alexander hits Gulak with the lumbar check. Ali hits the imploding 450 and that's that. Cedric Alexander & Mustafa Ali vs. Drew Gulak & Ariya Daivari @ 8:50 via pin [**½] The match was fine, but it feels like the same guys in the same matches, trying to "weaken" Alexander before he faces Enzo. There was nothing horribly wrong with it, but it felt too "been there and done that" to me.
– End Scene.
– Thanks for reading.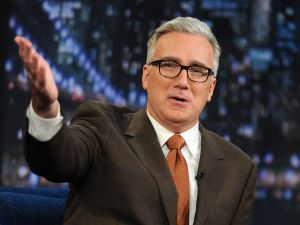 "Byyyyyyyyyyyyyyyyyyyyyye Felicia!"
5.6
The final score: review Not So Good
The 411
This was a show, there is nothing terribly wrong with it on some levels, but nothing is happening here. It's largely the same few guys working nothing matches in front of crowds that don't care about them. What's really hurt the show is the fact that the company has cannibalized the show, putting all of the "important" cruiserweight matches on Raw.
legend