Csonka: 8 Possible Surprises For The Women's Royal Rumble
December 22, 2017 | Posted by
WELCOME back to column time with Larry! Today, I am going to discuss the women's Royal Rumble match; specifically, some possible surprise appearances that could be part of the match. So now we have to try and handicap things a bit and figure out numbers. The Raw and Smackdown. But judging by Charlotte's comments, the champions will not be in the match, leaving us with 19 competitors. So lets go with the thought that they are going all the way with this and are going with 30 entrants. That leaves us with 11 slots to fill with NXT stars or stars from the past. There are a lot of choices, including Trish, Lita, and Ronda Rousey but I am taking a different road. Anyway, I hope that you enjoy today's preview, and feel free to share your thoughts. It's wrestling, we love it and will disagree. The only rules are "have a take, be respectful of other's opinions and don't be a dick."
Iconic Duo: I am going to NXT to begin. There are reports that NXT stars will be used for the match, and that it will be for one night only. But plans always seem to change, and it could turn into more, so I am going with the Iconic Duo of Billie Kay and Peyton Royce. I think that the top ladies in NXT will be kept out to protect them, so I don't really see Moon, Cross, or Sane being in the match. While the Iconic Duo haven't won any gold in NXT, I firmly believe that they have done all that they can in NXT at this point. Right now they play the role of roadblock/gatekeeper to the next challenger for the NXT Women's title and fill space on live events. Now those are important roles to be sure, but they feel completely stalled and like they haven't evolved in forever. They badly need a change of scenery; they need new challenges, and the women's main roster may be that for them. The Rumble appearance could be a test run for them being called up.
Bella Twins: The Bella Twins have said that they have plans to come back together in 2018, and what better way to make an impact than to return in the first-ever women's Royal Rumble. Love them or hate them, the WWE thinks very highly of them, they are treated like top stars and the return of the sisters together would make for a big story arc on Total Divas. And while you may hate Total Divas and the sisters, the show makes money for the company, and as long as it does, they will be around and be players in WWE. A return at the latest "history-making" women's event feels like a perfect fit for them, even if it's not a popular choice.
Beth Phoenix: Beth Phoenix is a four-time WWE Women's/Divas champion, and a WWE Hall of Famer. She still has a good relationship with the company, appearing at the Mae Young classic and constantly giving positive interviews about the company and the current crop of women. But the one constant thread in those interviews is the regret that she never got the chance that the current ladies have. She's been retired since 2012, is married to Edge, has two daughters and seems very happy. But at age 37, she may be looking for one last appearance, to show her daughters what she used to do and that anything is possible. She's also one of the most loved women from a time when the wrestling wasn't the best, because she worked her ass off. I wouldn't be surprised to see here make a surprise appearance here.
Michelle McCool: Michelle McCool retired in 2011,and is married to the Undertaker. She is also is a four-time WWE Women's/Divas champion. She's never been big on talking about an in-ring return, but has been playful with Charlotte and others on social media about a match. Now that may just be her playing around, but I could see her. She's also 37, so if she wants to make a return, even for one night only, I could see it here, even if it's just a favor to the Undertaker. McCool worked hard during her time in WWE, going from a Diva Search contestant to a good character and working herself into a fine wrestler. I could see it happening.
Kharma: Kharma/Awesome Kong is one of those big "what if" stories. After a successful career in Japan, the indies, and in TNA, she was signed to WWE in 2010. But her time in the company was cut short, due to pregnancy. She took a leave of absence after that, and was given time off by WWE. She made a Rumble appearance in2012, and then parted ways with WWE. She has unfinished business in WWE, and would likely get a huge reaction from the hardcore fans. But the big reason I can see her appearing is due to the success of the Netflix GLOW series. Some of the cast appeared at No Mercy, and WWE loves a good return and more importantly a good tie-in. Having Kharma make a surprise return would fit both. Plus it would be cool to se her back after all of these years.
Stephanie McMahon: The women's Royal Rumble is the latest "history-making" women's event, announced by Stephanie McMahon. I can easily see Stephanie making an appearance, she'd likely get huge heel heat by doing so as the crowd would be afraid of her winning the match, because she's Stephanie. I also think that there is a certain amount of ego there, and that she will feel that she needs to be part of this "history-making" women's event. Plus, if Rousey happens to be involved, they can play off of their previous WrestleMania altercation, and whoever eliminates her will be treated like a conquering hero.
– End scene.
– Thanks for reading.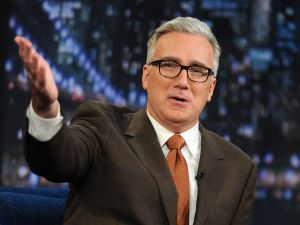 "Byyyyyyyyyyyyyyyyyyyyyye Felicia!"