Csonka's WWE Crown Jewel 2018 Review
November 2, 2018 | Posted by
Csonka's WWE Crown Jewel 2018 Review
WWE Sweet Saudi Money II: Blood Money
OFFICIAL RESULTS
– WWE US Title Match: Champion Shinsuke Nakamura defeated Rusev @ 9:25 via pin [**¾]
– WWE World Cup to Determine The Best on The World Tournament Match: Rey Mysterio defeated Randy Orton @ 5:30 via pin [**½]
– WWE World Cup to Determine The Best on The World Tournament Match: Miz defeated Jeff Hardy @ 7:05 via pin [**¾]
– WWE World Cup to Determine The Best on The World Tournament Match: Seth Rollins defeated Lashley @ 5:30 via pin [**½]
– WWE World Cup to Determine The Best on The World Tournament Match: Dolph Ziggler defeated Kurt Angle @ 8:20 via pin [**¾]
– Smackdown Tag Team Title Match: Champions The Bar defeated The New Day @ 10:30 via pin [**½]
– WWE World Cup to Determine The Best on The World Tournament Semifinal Match: Miz defeated Rey Mysterio @ 11:20 via pin [***]
– WWE World Cup to Determine The Best on The World Tournament Semifinal Match: Dolph Ziggler defeated Seth Rollins @ 13:10 via pin [***¼]
– WWE Title Match: Champion AJ Styles defeated Samoa Joe @ 11:15 via pin [***½]
– Vacant Universal Title Match: Brock Lesnar defeated Braun Strowman @ 2:30 via pin to become the new champion [DUD]
– WWE World Cup to Determine The Best on The World Tournament Final Match: Shane McMahon defeated Dolph Ziggler @ 2:30 via pin [NR]
– DX defeated The Brothers of Destruction @ 27:50 via pin [*½]
---
– Follow all of my reviews at this link.
– You can check out my top 36 matches of SEPTEMBER list at this link.
– My full preview is available at this link.
WWE US Title Match: Champion Shinsuke Nakamura vs. Rusev: This was a late addition to the card yesterday, because 11 matches weren't enough. Rusev takes early control working over Nakamura in the corner, and hitting a suplex for 2. Nakamura fires back with leg kicks and a back stabber to take control back. The enziguri and dropkick follow for 2. Rusev fights off a guillotine, working back to his feet, but Nakamura drags him back down to the mat. Rusev fires up one more time and shoves Nakamura away and slams him down. Rusev fires up and hits clotheslines, the spin kick, but Nakamura cuts off the machka kick. Rusev hits a head kick, and that gets 2. Rusev stomps away on Nakamura, but Nakamura catches him with a spin kick and sliding knee strike for 2. Nakamura sets for Kinshasa, but Rusev counters into the machka kick for 2. Rusev wants the accolade, but Nakamura makes the ropes, stuns him off the ropes and hits a flying knee strike, sort of. Kinshasa countered and Rusev gets the accolade. Nakamura fights, and hits a low blow. Kinshasa finishes it. Champion Shinsuke Nakamura defeated Rusev @ 9:25 via pin [**¾] This was pretty good, but was really missing that fire and sense of urgency from the performers to make you care about fighting for the title. It was fine for a pre-show match, but really should have been better.
– I hope whoever wins the WWE World Cup to Determine The Best on The World Tournament earns a shot at Braun Strowman's Greatest Royal Rumble Championship.
– Oh Brother, Dude, Jack; Hulk Hogan is here. Hogan plays the hits and the crowd loves it, Jack. He's happy to be here and back in WWE.
WATCHA GONNA DO when HULKAMANIA and #WWECrownJewel RUN WILD ON YOU?! pic.twitter.com/nulkYlJ7rk

— WWE Universe (@WWEUniverse) November 2, 2018
WWE World Cup to Determine The Best on The World Tournament Match: Randy Orton vs. Rey Mysterio: They lock up, and Orton shoves Rey down. He follows with knees, but Rey fires back with leg kicks and an enziguri. He then springboards into a dropkick and Orton covers for 2. Orton now dumps him over the ropes and stomps away at Rey. He sets him up top and follows him up and attacks the mask. Rey fights him off and stops the superplex, and hits the seated senton and cross body. The bulldog follows for 2. Rey follows with leg kicks, an enziguri and the 619 is blocked and Orton hits a draping DDT. Orton poses and takes his time, and then sets for an RKO. Rey counters into a cradle and wins. Rey Mysterio defeated Randy Orton @ 5:30 via pin [**½] This was a solid opener that looked to have potential before the abrupt finish.
– Post match, Orton RKOs Rey and tosses him to the floor. He then slams him onto the announce table.
WWE World Cup to Determine The Best on The World Tournament Match: Jeff Hardy vs. The Miz: They lock up and Miz hits a shoulder tackle. Jeff now hits a tackle, follows with kicks and misses a charge, but gets a cradle for 2. The jawbreaker follows and Jeff works him over in the corner. Miz counters the dropkick, and grounds the action. Jeff fights back to his feet, but Miz hits the neck breaker for 2. Miz follows with corner dropkicks but Jeff cuts him of with a clothesline. They trade strikes; Jeff hits forearms and the leg drop to the balls and basement dropkick for 2. Whisper in the wind follows for 2. Miz rolls to the apron, he stuns Jeff off the ropes and attacks the knee but Jeff counters the figure four into a cradle for 2. Jeff dumps Miz and follows with a dropkick. Jeff runs off the barricade and hits a clothesline. Back in and Jeff heads up top and Miz rolls away. Miz begs off, and gets a cradle with the ropes, the ref catches him, and Jeff gets a cradle for 2. The skull-crushing finale finishes it. Miz defeated Jeff Hardy @ 7:05 via pin [**¾] This was pretty good, but obviously dialed back due to the tournament format.
WWE World Cup to Determine The Best on The World Tournament Match: Seth Rollins vs. Lashley: Lio Rush is out with Lashley. Rollins avoids early takedowns, hits an enziguri and Lashley powders. But he rushes back in and cuts off the dive with a spinebuster. Lashley quickly grounds things, and then follows with knee strikes and works over Rollins in the corner. The corner spear follows and a neck breaker gets 2. Lashley again grounds things; Rollins fights to his feet but gets cut off. Rollins counters out of the delayed suplex, dumps Lashley and hits a suicide dive and then another. Back in and Rollins up top, Lashley cuts him off and looks for a superplex. Rollins fights him off and slips into a powerbomb attempt but Lashley escapes and Lashley misses a spear, posts himself, blackout by Rollins and he wins. Seth Rollins defeated Lashley @ 5:30 via pin [**½] This was another short and solid match, with Lashley dominating until Rollins made the comeback to move on.
WWE World Cup to Determine The Best on The World Tournament Match: Kurt Angle vs. Dolph Ziggler: Drew is out with Dolph. Angle looks in great shape and isn't taped up like a mummy. They grapple right away, Angle grounds him and Dolph works into a sleeper. The shoulder tackle follows, and he then runs into an overhead belly to belly. The German follows and then another. Dolph fights of the third, and Angle teases a German from the apron, but Dolph knocks him to the floor. He then whips him to the steps. Back in and Dolph lays the boots to Angle; the cover gets 2. Dolph ground things with a rear naked choke. Angle fights to his feet, Dolph maintains the hold and Angle slams him to the buckles and hits a boot and rolling Germans for 2. Angle sets, Dolph counters the Angle slam and hits a DDT for 2. Angle counters the fameasser into the Angle slam for 2. The straps are down, Dolph fights off the ankle lock and hits a fameasser for 2. Angle fights off the sleeper and gets the ankle lock. Dolph fights, but Angle pulls him back center ring and Dolph finally rolls out. Angle gets posted and hits zigzag and wins. Dolph Ziggler defeated Kurt Angle @ 8:20 via pin [**¾] This was pretty good, Angle worked hard and played the hits, and did well. Ziggler advances to renew his rivalry with Rollins. I was surprised Angle lost after they put so much hype into his appearance in this.
– New Day rides a flying carpet to the ring and toss out pancakes.
Smackdown Tag Team Title Match: Champions The Bar vs. The New Day (Big E & Kofi): Big Show & Woods are ringside. Sheamus & Big E to begin, they both look to work the power game and Big E hits a clothesline and covers for 2. Kofi tags in and flies in with a double stomp to the arm of Sheamus. Cesaro tags in and Kofi picks up the pace and dances before hitting a dropkick for 2. The high cross follows for 2. Cesaro cuts him off, tags in Sheamus and lays the boots to him as Show chokes out Kofi. The champions now work quick tags, isolating and double teaming Kofi. Sheamus grounds the action, laying in clubbing strikes, but Kofi fires back and looks for a tag, but he's cut off and Cesaro immediately covers for 2. The gut wrench suplex follows and gets 2. Cesaro keeps things grounded, Kofi again fights to his feet and needs a tag. Cesaro cuts him of with knees but Kofi hits a backdrop and Sheamus tags in and knocks Big E to the floor. The champions again double tam Kofi and Cesaro hits the powerslam for 2. Kofi again fires up and finally gets the tag. Big E in and runs wild with suplexes, but Cesaro counters the running slash. Sheamus in and runs into a uranage, Sheamus cuts off the suicide spear, follows with strikes and Kofi tags himself in and hits a double stomp for 2. Kofi takes Cesaro to the floor, Show distracts Big E nit he still gets a cradle for 3. Show takes the ref, KO shot to Big E and the brogue kick finishes it. Champions The Bar defeated The New Day @ 10:30 via pin [**½] The wrestling was technically god, but there was no energy, no drama, and no sense of urgency to the work. This was solid, but not nearly as good as their usual matches.
WWE World Cup to Determine The Best on The World Tournament Semifinal Match: Rey Mysterio vs. Miz: Rey is coming into this injured thanks to Randy Orton. Rey looks to work a fast pace to begin, hits a rolling kick and covers for 2. Miz cuts him off with knee strikes, and dumps Rey but Rey lands on his feet, sends Miz to the floor and follows with the sliding splash to the floor. Rey comes up favoring the previously injured ribs, and back in lays in rights to Miz. Miz cuts off the RANA with an alley oop, and then attacks the ribs. Miz works a bow and arrow, but Rey slips out and covers for 2. Miz quickly attacks the ribs again, and then dumps Rey to the floor. Back in and Miz covers for 2. Miz now works the abdominal stretch, and abdominal claw like it's an early 80s house show. Rey manages to counter out and hits a desperation DDT. They trade strikes and kicks, and Rey hits the springboard high cross for 2. The RANA follows and Rey then sets and the 619 is countered and the skull crushing finale gets 2. Miz now lays in kicks, but Rey counters back and hits the 619 and heads up top but the frog plash eats knees and Miz cradles him for the win. Miz defeated Rey Mysterio @ 11:20 via pin [***] They set this up with the injury to Rey and had a good layout and plan, and the work was good. Unfortunately, that didn't translate to a hot crowd by any means.
WWE World Cup to Determine The Best on The World Tournament Semifinal Match: Seth Rollins vs. Dolph Ziggler: They work to the ground and Rollins looks to attack the ankle of Dolph. Dolph counters back and takes control, grounding things. Back to the feet and Rollins hits a slam and dumps Dolph. He follows and we get some floor brawling. Drew distracts Rollins, and that allows Dolph to hit a DDT for 2. Commentary is selling hard that Rollins' neck is bothering him from the Lashley match. Dolph follows with a neck breaker, and then grounds things with a side headlock and transitions into a cover for 2. Rollins fires back with rights, but Dolph cuts him off with a back elbow and covers for 2. Rollins tries to attack the ankle, but Dolph hits the neck breaker for 2. Rollins fights off another neck breaker into a backslide for 2. They trade pin attempts and Rollins then hercs out and hits the ripcord knee for 2. Rollins sets for blackout, Drew distracts him, but Rollins dumps Dolph and hits a suicide dive. Back in and Rollins runs into the fameasser for 2. Dolph heads up top, Rollins pops up after him and hits the superplex but Dolph counters the deal into he zigzag for 2. Rollins counters back, hits a superkick and takes out Drew. Drew then shoves him off the top and Dolph hits a superkick for the win. Dolph Ziggler defeated Seth Rollins @ 13:10 via pin [***¼] This was good, they always work well together, but they had a real issue keeping the crowd invested in the match outside of the flashy or familiar moments. Some will make an excuse about the location or whatnot, but at some point, the blame comes on the performers for not making the fans feel invested enough to get involved.
WWE Title Match: Champion AJ Styles vs. Samoa Joe: Styles is fired up and they brawl at the bell. Styles starts attacking the previously inured knee of Joe, and Styles takes Joe to the floor. Styles follows and Joe counters but get posted. Joe finally slams him to the barricade, and then follows with the elbow suicida. Back in and Joe covers for 2. Styles starts to fire back, but Joe cuts him off with an enziguri and covers for 2. Styles fires back but Joe breaks him down with chops and ground the action. Chops and head butts follow from Joe, but Styles hits an enziguri for the double down. Back to the feet and Styles attacks as the crowd slowly starts to get into this. Styles hits the slingshot forearm to the floor, back in and Joe avoids the springboard attack and hits the snap slam for 2. Styles again attacks the leg, but Joe kills him with a lariat for 2. Styles looks for the calf crusher, gets it and Joe struggles for the ropes and makes it. Styles follows up with leg kicks but Joe counters into the clutch, and Styles counters and they work to the ropes. Styles back to the kicks, Joe fights off the calf crusher, but Styles hits a PELE. Styles fires up and lays in rights and the springboard forearm connects for the win. Champion AJ Styles defeated Samoa Joe @ 11:15 via pin [***½] This was a very good match, not as good as their previous matches, but I enjoyed it even with the flat ending. They work well together and delivered the best thing on an otherwise bland show. Poor Joe fails again.
– Constable fuck face is here.
Vacant Universal Title Match: Brock Lesnar vs. Braun Strowman: Heyman is out with Brock. Corbin hits Strowman with the title, F5 by Lesnar and that gets 2. Another F5 and Strowman kicks out again. The third F5 follows and kicks out again. Lesnar then dumps Strowman to the floor. Strowman rolls back in and Lesnar removes his gloves and Strowman fires back and runs into another F5 and that's that. Brock Lesnar defeated Braun Strowman @ 2:30 via pin to become the new champion [DUD] Brock Lesnar is the smartest man in wrestling; count that money brother.
– Shane McMahon is here.
WWE World Cup to Determine The Best on The World Tournament Final Match: Miz vs. Dolph Ziggler: Corbin, Shane, & Drew are at ringside. Well, until the ref sends Drew to the back that is. Miz attacks and beats Ziggler down. He then tosses him to the floor and follows, but collapses. Jesus, did Miz blow out his knee? Either Miz is selling really good or he's hurt. The ref checks on Miz as Shane comes over to check on him. Shane refuses to allow the ref to call it a forfeit and says he will compete instead. OR… maybe Miz is a genius and Shane will lose and screw himself.
WWE World Cup to Determine The Best on The World Tournament Final Match: Shane McMahon vs. Dolph Ziggler: Shane attacks with something resembles strikes, and hits aback elbow. Corbin distracts Shane and the ref tosses him to the back, zigzag and Shane kicks out at 2. Ziggler follows with strikes, rakes the eyes, and Shane fights back with a DDT and catapults Ziggler to the post. Shane heads up top and looks to go coast to coast, and connects. The cover gets the pin. Shane McMahon defeated Dolph Ziggler @ 2:30 via pin [NR] I'm not Dolph Ziggler's biggest fan, but what a crock of fucking bullshit. Shane then celebrates like he actually worked through the whole tournament to win. This will likely slide into Survivor Series build, but what a way to make the whole tournament even more worthless than it was on paper.
The Brothers of Destruction vs. DX: Kane and HHH to begin. HHH finally attacks at a minute in and Kane tosses him to the buckles and follows with rights. The clothesline follows and HHH cuts off the tag and HBK tags in and hits a double sledge, Kane shoves him away, but HBK follows with chops and a neck breaker. Kane sits up and walks into chops but stops the sunset flip and then backs off as HBK teases a superkick. Taker tags in and HBK lays in chops, but runs into a big boot. Taker looks to set up old school, but HHH makes the save and gets dumped. Taker tosses HBK around and dumps him. DX charges back in, they all brawl, and they clear the ring. The brawl goes to the floor, with Kane & Taker controlling. Taker rolls HBK back in and hits old school. HBK counters the second try and tags in HHH. He lays in chops, but Taker fires back with a clothesline. Kane tags in and works over HHH with rights. The slam connects but the elbow drop misses. They trade rights and chops, and HHH hits a DDT. HBK tags in and lays in chops, hits the forearm and kips up. He works over Kane and Taker with rights, and HHH joins him to suplex Kane. HBK heads up top and the elbow drop connects. HBK tunes up the band and Kane blocks the superkick and hits a chokeslam. Taker tags in and he works over HBK with rights, head butts, and hits snake eyes and the big boot. The leg drop follows for 2. HBK hits a desperation superkick and both men are down. Taker sits up and dumps HBK. He follows and dismantles an announce table. They work on top of the table; HHH makes the save, and whips Kane into the steps. Kane then chokeslams HHH through an announce table. Taker now hits an apron leg drop on HBK and rolls him back in. Taker covers for 2 as HHH is still down on the floor. Kane tags in and works over HBK, covering for 2. Taker back in and the beatings will continue until morale improves. The suplex follows for 2. Taker follows with knee strikes and grounds things. Kane in and this has slowed to a crawl. HBK tries to fire back, but walks into a side slam for 2. Kane heads up top and HBK crotches him. Taker pulls him to the floor but HBK posts him. Back in and Kane cuts him off, sets HBK up top and they battle on the ropes and HBK knocks Kane to the mat and his mask falls off. Whoops. HBK up top and nearly lands on his head moonsaulting onto Taker & Kane on the floor, great catch assholes. HBK rolls back in and HHH is awake now. Tag to HHH and he works over Kane with rights, the knee buster, and a knee lift. Taker in and runs into a spinebuster. Taker fights off the pedigree, but HHH hits a pedigree after a chokeslam counter. HHH's left arm is hurt as it's just hanging at his side. Taker locks on hell's gate, HBK superkicks Kane onto them to break it up. Everyone is down. The brothers sit up and look for tombstones, but DX counters and a superkick for Taker, superkick for Kane, pedigree on Kane and it's over. DX defeated The Brothers of Destruction @ 27:50 via pin [*½] The main issue with this match is like Super Show-Down, it simply went way too long, which led to dead spots, and Kane and Taker looking like they could pass out at any time, and HHH possibly being legit hurt. The good news is that Shawn still showed signs of his greatness, and while obviously not the performer he was, was easily the best part of the match. Unfortunately, for as good as he is, he still couldn't save the overall match, which while not as bad as Taker vs. HHH at Super Show-Down, it still wasn't good.
– End scene.
– Thanks for reading.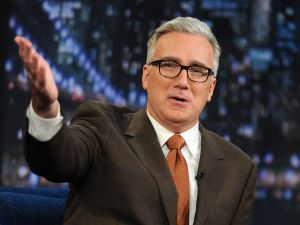 "Byyyyyyyyyyyyyyyyyyyyyye Felicia!"
3.5
The final score: review Bad
The 411
WWE Crown Jewel 2018 was in no way a good show, and even calling it a "glorified house show" is too much of a compliment since house shows are fun. MOST of the wrestling was solid to good, but a largely disinterested crowd, questionable booking, and the closing stretch sealed its fate as a bad show. The last three matches were just a complete shit storm of everything wrong with the company right now. The world cup, which was sketchy on paper, got a shit payoff. Brock is champion again and Braun got stalled again. And while Shawn was good and fun, the senior's tour of a main event was not good in any way. While I am sure that WWE will cry themselves to sleep in bed of fluffy $100 bills and not give a shit over the fact that I didn't like the show, and that's fine. All I ask for is some good and fun wrestling and shit that makes sense, and I didn't get that here. Nothing to see here guys, don't waste your time.
legend