Csonka's WWE Smackdown Review 1.09.18
January 9, 2018 | Posted by
Csonka's WWE Smackdown Review 1.09.18
Csonka's WWE Smackdown Review 1.09.18
OFFICIAL RESULTS
– Becky Lynch defeated Ruby Riott @ 8:15 via submission [**¼]
– The Bludgeon Brothers defeated The Ascension @ 0:45 via pin [NR]
– US Title Tournament Match: Mojo Rawley defeated Zack Ryder @ 3:30 via pin [**]
– The Fashion Police defeated Rusev Day @ 5:30 via pin [**½]
– AJ Styles, Randy Orton, & Shinsuke Nakamura defeated Kevin Owens & Sami Zayn @ 13:47 via pin [**]
---
– Follow all of my reviews at this link.
– My Top 23 EVOLVE Matches of 2017.
– My Top 24 ROH Matches of 2017.
– My Top 8 Matches of December 2017.
– My NJPW WrestleKingdom 12 Takeaways.
– My Top 38 WWE Matches of 2017.
– My Top 25 Matches of 2017.
AJ Styles Talks: Renee Young interviews Styles here. They talk about him having to defend at the Rumble in a handicap match. He didn't think that Bryan would take him seriously and make the match. When asked if Bryan's decision was fair, he says no, but says life isn't fair. He says they may have victories over him, and would rather face them one on one, even in the same night. He doesn't know if Bryan is playing favorites or what he is thinking. When asked the same about Shane, Styles refuses to point fingers. He has enough to deal with at the Rumble with Kevin & Sami, and can't allow them to take his title. Kevin & Sami arrive. They mock Styles for backtracking and trying to get out of their match, and say it will be a miracle for Styles to retain. Kevin says Styles has no chance of walking out with the title. They will take the house that AJ Styles built into the Kevin & Sami Show, YEP! Shane McMahon now arrives, and says it's not fair that Styles has to defend in a handicap match, and doesn't know why Bryan made the match. But he backs Bryan's decision for now. Shane now books a handicap match for tonight. Kevin & Sami vs. Nakamura, Orton, and Styles. Kevin & Sami are not amused. More of the same, a solid opening segment, playing into the established feuds going on. I am not a fan of the handicap match at the Rumble, and unless Bryan is returning, feel that they are really marginalizing Styles as Champion.
– Shane & Bryan meet backstage, and Bryan says Shane made a hell of a main event and they shake hands.
– Becky has officially entered the women's, Royal Rumble.
Becky Lynch vs. Ruby Riott: Charlotte, Naomi, Morgan, & Logan are at ringside. Lynch gets a takedown right away, tossing Ruby around with ease. Ruby makes the ropes, but Logan distracts Lynch. Lynch tosses Ruby to he floor. We go screen in screen, and Ruby takes her time on the floor, but Lynch attacks. Backing they go, and Lynch attacks with arm drags and a flying forearm. Ruby finally rushes her to the corner, and stuns Lynch of the ropes. Ruby lays the boots to her, taking control and grounding the action. She then works over Lynch in the ropes, and again grounds things. Back full screen, and Lynch is trying to battle to her feet, but Ruby keeps her grounded. Lynch finally fights to her feet, connects with kicks and slams Ruby down. Ruby again cuts off Lynch, laying in knee strikes. Lynch then gets a roll up for 2. She follows with strikes, lighting up Ruby. The suplex follows and then the XPLODER. Ruby cuts off Lynch, attacking the ribs but Lynch cuts off the kick, and locks on the disarmher and Ruby taps. Becky Lynch defeated Ruby Riott @ 8:15 via submission [**¼] This was a fine, but lethargic effort. The work was sound, and there was nothing wrong with it, but they are capable of so much more. Lynch got some revenge with the win. I was thrilled it didn't break down into a big brawl.
– We get hype for Mixed Match Challenge.
ALL THE FEELS!!!!@SamiZayn and @BeckyLynchWWE will team up in the #WWEMMC, premiering next Tuesday on Facebook Watch! #SDLive pic.twitter.com/GIEqNN1jVo

— WWE (@WWE) January 10, 2018
The Ascension vs. The Bludgeon Brothers: The Ascension attack at the bell, rushing the Bludgeon Brothers, but Harper cuts them off. They hit a killer bomb on Viktor and that's that. The Bludgeon Brothers defeated The Ascension @ 0:45 via pin [NR] SQUASH.
– Post match, Konnor also gets his ass kicked.
– Bobby Roode arrives. He faces the winner of Zack Ryder vs. Mojo Rawley.
US Title Tournament Match: Zack Ryder vs. Mojo Rawley: Ryder gets the already in the ring treatment. Ryder takes control early, but quickly gets cut off by Rawley. Rawley pummels him with strikes, covering for 2. Rawley talks shit, continuing to control as Roode watches on. Rawley follows with knee strikes, but Ryder hits a desperation neck breaker. He follows with strikes, but Rawley avoids the broski boot. Back in and Ryder follows with strike, but Rawley hits an atomic drop and then posts Ryder. Rawley hits the running KO shot and wins. Mojo Rawley defeated Zack Ryder @ 3:30 via pin [**] This was ok, Rawley continues to show great aggression as a heel, and the right guy won. He's decisively defeated Ryder twice, so we can officially move on from this.
– Post match, Roode & Rawley have a stand off.
– Mahal cuts a promo, talking about his WWE Title run. He is now focused on the US Title, and will defeat Woods next week to advance to the finals.
It's all about JUSTICE for @WWEGable and @Sheltyb803 as they make their way to the ring! #SDLive pic.twitter.com/JdhO9u7cOc

— WWE (@WWE) January 10, 2018
– Gable & Benjaminarrive to discuss last week's tag title match, and they want justice, because they think they should be champions. Gable is wearing a #freethetagtitles shirt. Gable talks about the hard work it takes to be a winner. You give up a lot to chase a goal and to be a success. He asks the crowd if they know that feeling. Benjamin runs down Alabama, as says just because they won a national championship, the fans won nothing. He then says Georgia was robbed, due to poor officiating, just like they were last week. They pinned the Usos last week and freed the tag titles. They were celebrating, feeling the ecstasy, and then a new ref came out and took it all away from them. They had the titles taken away over jealousy. That ref is a thief, and a tattletale. Benjamin says he's a snitch and snitches get stitches. They demand justice and want to free the tag titles. They didn't lose to the Usos, they lost to instant replay. Daniel Bryan now arrives, and says he knows how they feel and knows all of the work they put in. Gable says he isn't knocking management, just referees. Bryan says that the referees decision is final. Benjamin agrees and says they won the match, and the titles only for it to be overturned. Bryan says they pinned the wrong Uso. Bryan says the ref did the right thing and he stands behind him. Gable doesn't give a shit about feelings. Gable says Bryan is taking things out on them because Shane is mad at him. Gable say they did everything they had to do, and asks if they have to beat them twice in one night. Bryan books them in a 2 of 3 falls a match at the Rumble against the Usos. This was a bit too long overall, but we got what should be a great match at the Rumble. Also, Chad Gable is getting really good with his promo work.
– Orton & Styles meet, and agree to trust each other tonight. Orton sys he plans to win the Rumble and come after Styles and the title. Nakamura arrives, says not to fast, too sweets the title, and leaves, saying "good talk."
Good talk. #SDLive @ShinsukeN @AJStylesOrg @RandyOrton pic.twitter.com/8CQ55NdnXk

— WWE (@WWE) January 10, 2018
– English sings he and Rusev's participation in the Rusev Rumble match on Rusev Day.
The Fashion Police (Breeze & Fandango) vs. Rusev Day (Rusev & English): Fandango and English to begin, Fandango takes control as English bails to the floor. We go screen in screen, and Rusev tags in and takes control, working over Breeze and sending him to the floor. He and English work quick tags, isolating Breeze and maintaining the heat. Back to full screen, as English grounds Breeze. Breeze battles back, but English cuts off the tag. English heads up top and misses the swanton. Breeze tags in Fandango, he runs wild on English. Rusev tags in, cutting off Fandango with kicks and takes out Breeze, but Fandango gets the rollup and Rusev day is canceled as Rusev is pinned. The Fashion Police defeated Rusev Day @ 5:30 via pin [**½] This was a perfectly solid match, but the booking is questionable. WWE seems not to know when to pull the trigger on an act. The Fashion Police were hot for months, and they largely did nothing. Rusev is insanely over and he loses again. It would be one thing if I thought that they had actual plans for The Fashion Police, but I doubt it.
– Bryan is happy for the fashion Police and Shane arrives to ruin the day, questioning Bryan's decisions. Shane asks if Bryan is ok, because he's coming off as unstable, and Bryan says the same to Shane, especially considering his family history.
AJ Styles, Randy Orton, & Shinsuke Nakamura vs. Kevin Owens & Sami Zayn: Kevin and Orton into begin. Orton teases an RKO but Kevin bails. Orton chases and they brawl on the floor. Back in and Kevin lays the boots to him and tags in Sami. He works over Orton in the corner, but Orton cuts him off and lays in the stomps. Nakamura tags in, working knee strikes on Sami. He follows with kicks and good vibrations. Styles tags in but Sami rushes him to the corner, and Kevin tags in. Styles hits a RANA, lariat and sliding forearm. Kevin fights off the clash and Sami pulls Kevin to the floor. They tease walking off, but Shane arrives. Shane says the match is now a no countout match. The faces attack as we head to a break. Post break, and Sami has Styles grounded. Styles fights to his feet, but Sami again grounds him. Kevin tags in, maintaining the heat on Styles. Kevin grounds things now, working a very house show style, relaxed match. Styles finally fires up and hits the ushigoroshi and tags in Orton. He runs wild on Sami, hitting a snap slam. The draping DDT follows. He teases an RKO, but Kevin makes the save with a chair. They down Orton & Styles, but here comes Shane. He now makes this an anything goes match. Styles attacks with chair shots, and chases Kevin backstage. Orton & Nakamura surround Sami and chase him. Sami runs, but they catch him and post him. Orton gets the steps, hits Sami and they toss him over the announce table. Orton then slams Sami off the table and rolls him back in. Nakamura hits Kinshasa and Orton hits an RKO and that's that. AJ Styles, Randy Orton, & Shinsuke Nakamura defeated Kevin Owens & Sami Zayn @ 13:47 via pin [**] The booking is so backwards here, positioning the heels at the disadvantage, especially when the fans want to cheer for them anyway. Considering the talent involved, I found this completely disappointing and way overbooked as the attention is all on Shane & Bryan's quest for power. I really hope that this has a great payoff, because it hasn't made for the best TV.
– End Scene.
– Thanks for reading.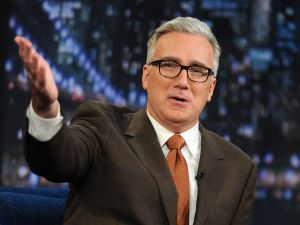 "Byyyyyyyyyyyyyyyyyyyyyye Felicia!"
5
The final score: review Not So Good
The 411
Tonight's episode of Smackdown was a largely flat episode, with a severe lack of quality wrestling. It wasn't a bad episode really, they continued on with established angles, but nothing came off particularly interesting or all that good.
legend