411 MMA Fact or Fiction: Will Jones/Cormier II Headline UFC's NYC Debut?
April 20, 2016 | Posted by
Welcome back to another edition of 411 Fact or Fiction MMA, and I'm your host, Wyatt Beougher. Now, if you joined me last week hoping for the finals of this year's annual tournament, you know that I had originally postponed the tournament finals until this week to give my finalists an extra week to recover and also because Ben Askren was supposed to be appearing in the column last week in advance of this past weekend's ONE Championship show. However, this week will in fact feature the tournament finals! First, here are the tournament brackets:
And if you want to check out any of the past tournament bouts, you can find them here:
–2016.03.07: Preliminary Round – #4 Eric Moore vs #5 Dan Plunkett, West Bracket – closed
–2016.03.09: Preliminary Round – #3 Mark Radulich vs #6 Jonathan Solomon, West Bracket – closed
–2016.03.11: Preliminary Round – #2 Dino Zee vs #7 Stewart Lange, West Bracket – closed
–2016.03.14: Preliminary Round – #4 Robert Winfree vs #5 Alex Rella, East Bracket – closed
–2016.03.16: Preliminary Round – #3 Todd Bergman vs #6 Evan Zivin, East Bracket – closed
–2016.03.18: Preliminary Round – #2 Lorenzo Vasquez III vs #7 Jeffrey Harris, East Bracket – closed
–2016.03.23: Quarterfinal Round – #1 Todd Vote vs #4 Eric Moore, West Bracket – closed
–2016.03.25: Quarterfinal Round – #2 Dino Zee vs #3 Mark Radulich, West Bracket – closed
–2016.03.30: Quarterfinal Round – #1 Jonathan Butterfield vs #5 Alex Rella, East Bracket – closed
–2016.04.01: Quarterfinal Round – #2 Lorenzo Vasquez III vs #3 Todd Bergman, East Bracket – closed
–2016.04.06: Semifinal Round – #2 Dino Zee vs #4 Eric Moore, West Bracket – closed
–2015.04.08: Semifinal Round – #1 Jonathan Butterfield vs #2 Lorenzo Vasquez III, East Bracket – closed
When things with ONE Championship fell apart last week, Mark Radulich, Alex Rella, and Lorenzo Vasquez III were all kind enough to step in on less than twelve hours' notice and respond to my statements, and they discussed a potential PED division, Chuck Liddell and Forrest Griffin being selected to coach the third season of The Ultimate Fighter: Latin America, and more. It was a hard-fought contest, but in the end, it was Alex who emerged victorious with 13 votes, narrowly edging out Lorenzo's 12, while Mark finished third with 6 votes. Tremendous effort from all three guys and it was greatly appreciate on my end! This week, West champion Dino Zee locks up with Jonathan Butterfield, who won the East bracket and is looking to defend his championship from last year and become the first-ever repeat tournament champion. They'll be discussing the UFC's plans for the rest of the year, Rashad Evans' future, and more, so let's get to the action and get a winner crowned, shall we?
TALE OF THE TAPE
RED CORNER
Jonathan "Butters" Butterfield (#1 Seed, East)
Interviewer/Columnist, 411 MMA Zone
3-1-0
VS
BLUE CORNER
Dino "Salad Bar" Zee (#2 Seed, West)
Contributor, 411 Wrestling Zone
10-0-0
---
Man I'd love to see Glover Teixeira against either Alexander Gustafsson or Anthony "Rumble" Johnson. Fireworks guaranteed!#UFCTampa

— Rick LaFitte (@RickLaFitte) April 17, 2016
1.) Alexander Gustafsson, not Anthony Johnson, is the logical next opponent for Glover Teixeira following Teixeira's win over Rashad Evans at UFC on FOX 19.
Jon Butterfield: FICTION These are two great options for the UFC, two brilliant fights any fan would love to see. But there are two things that make me say 'FICTION' – one, Gustafsson has lost three of his last four, and while he's perennially on the fringes of top contendership due to the close nature of defeats to Jones and Cormier, Gus could probably do with getting a win before taking on yet another top five opponent. Gustafsson's sole win since 2012 came at the expense of Jimi Manuwa, and for me he could do with an opponent of similar stature to underpin his credentials. Gustafsson has admitted he's struggled to motivate himself in recent times, and a confidence-boosting win could reignite his competitive fire. Two, Johnson and Teixeira are both on very handy win streaks punctuated by vicious KO's. That's going to sell all-round. What's more, it's easier to market a title fight for the winner given that they've got those streaks and those highlights with real recency. So yeah, for me it's Teixeira-Johnson.
Dino Zee: FICTION I thought Glover hit the nail on the head when he called out Rumble Johnson. I know a lot of us still love Gus because he once lost a close fight to Jon Jones, but his one win in 3 fights since then leaves me a bit cold on the guy. Glover, on the other hand, has bounced back from a 2 loss streak of his own to put up 3 straight wins, including a victory over the guy fighting for the Interim Title this Saturday in OSP.
Giving Gus another fight that he doesn't deserve just doesn't sit right with me, and I think it's time we make him prove he's still a top guy. And not just by hanging in close fights. I need actual wins. Official wins, not "fan sentiment" wins. He needs momentum, something Glover has, and something Rumble has. Putting Glover vs. Rumble not only gives us two top guys going at it, but it also appears to be, on paper, the recipe for quite the shootout, and with a near guarantee that someone's getting knocked out. Rumble/Glover over Gus/Glover at this point is an easy decision.
---
UNBELIEVABLE.@GloverTeixeira KO's Rashad Evans and becomes just the 2nd man to EVER finish him. #UFCTampa
https://t.co/uD2eltAuRt

— FOX Sports: UFC (@UFCONFOX) April 17, 2016
2.) With Rashad Evans set to turn thirty-seven later this year and having gone 2-4 in his last six fights without a win in over two years, the former light heavyweight champion should seriously consider hanging up his gloves and taking a commentary job with the UFC.
Jon Butterfield: FACT Nicely worded. I've said countless times down the years here at 411mania that I'm not in the game of telling fighters whether or not they ought to retire. I don't do that, it's nothing to do with me how a man earns his money. But 'seriously consider'? Yeah, I have no problem with that. Rashad Evans is a great fighter, but at 37 with his recent record now sporting a vicious first round KO defeat, he's got the smell of Bellator about him, and do we really need to see yet another slightly-past-their-prime fighter headlining another Bellator card? Probably not. As I say, these things are always solely about the fighter and their own preferences, but at this point Rashad won't be fighting for top contender status anymore, and unless he still feels he has something to prove (which he doesn't in my eyes) then a cushy post-retirement number might suit him down a tee.
Having said that, there are still some worthy opponents for Evans, most notably Shogun Rua, but also Manuwa, Latifi and Krylov, all of which are potentially winnable.
Dino Zee: FACT Ah, yes… this question. So, let's just get this out of the way: I AM NOT TELLING RASHAD WHAT TO DO. I DO NOT KNOW RASHAD'S CONDITION BETTER THAN HE DOES. I AM NOT AN EXPERT ON HIS HEALTH. There, that should address the usual gripes when this question gets asked. That said…
I do think it's pretty clear that Rashad has come to the end of the road, as far as being a top contender is concerned. Outside of the time he beat up the middleweight version of himself in Chael Sonnen, Rashad honestly hasn't looked good in a long time. He didn't look that great against Jones, and I've always considered that night he lost to Little Nog to be the clear sign that he had lost a step. But he continued on, and has looked worse in losses to Ryan Bader and now Glover. To be transparent, I've never been a huge Rashad fan, so I can see how my opinion could be thrown away as simple "hate," but I think it's clear that Rashad hasn't been a top guy in at least 3 years, and seeing him crumple so quickly against Glover was just another painful reminder. Can he still win fights? Sure. But I don't get the impression that he's happy to just win fights against the middle of the pack. If a title shot is his goal, I think he needs to realize that it's probably not happening. Enjoy sitting at the desk, and reflect back on a championship career with pride, Rashad.
---
Domination.

Khabib Nurmagomedov laid an absolute beatdown on UFC-newcomer Darrell Horcher. #UFCTampa https://t.co/hmcUczzpiY

— FOX Sports: UFC (@UFCONFOX) April 17, 2016
3.) Khabib Nurmagomedov will face the winner of the upcoming Rafael dos Anjos/Eddie Alvarez fight before the end of 2016.
Jon Butterfield: FACT That's definitely the fight that makes most sense with many considering Khabib to be the best fighter at 155 lbs, his injury issues notwithstanding. "The Eagle" did exactly what he had to do in his return bout against Darrell Horcher, and that was to win and win handily. Meanwhile dos Anjos is definitely a more complete fighter since the two last met, and realistically I don't see him dropping the title to Alvarez, so we've got perhaps the most marketable Brazilian vs Russian fight since the PRIDE days. If Alvarez does win, that's fine too, Khabib remains the top ranked contender and should rightly get the nod.
For what it's worth, I would expect Khabib to be wearing UFC gold come 2017 – and I wouldn't be at all surprised if Nate Diaz was lined up as his first opponent, and what an incredible spectacle that would be with all the back story between those two! Yes please! Just one thing… Khabib needs to stay healthy…
Dino Zee: FACT I see what you're doing here, Wyatt… playing off the injury fears, and I dig it. I tend to be optimistic in these matters, and I will (foolishly?) hold out hope that Khabib stays healthy, and the winner of RDA/Alvarez comes out in good shape, too. I will also hold out hope that, once the fight is announced, both champion and challenger stay healthy. It's a risky bet, sure, but I'm willing to make it. RDA is usually assured to show up (regardless of what happened with the Conor fight), so if he beats Eddie, this is at least halfway assured.
As always, it's tough to predict the future, and there's always something that can come along and ruin the plans. Still, I think Khabib gets his shot this year, and I believe that everyone stays healthy enough for the fight to actually happen.
---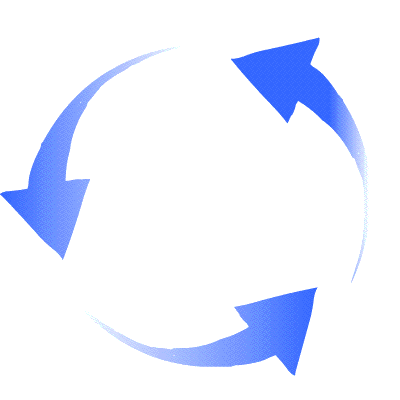 SWITCH!
BREAKING: UFC 155lbs title is on the line ONLY on #UFCFIGHTPASS, Thursday, July 7 @RdosAnjosMMA vs @Ealvarezfight! pic.twitter.com/BwxI5T2vat

— UFC Fight Pass (@UFCFightPass) April 15, 2016
4.) The UFC scheduling the aforementioned RDA/Alvarez lightweight title fight on a Fight Pass exclusive card will not draw more subscribers to Fight Pass, nor will it help the drawing ability of whoever emerges from the fight as UFC Lightweight Champion.
Dino Zee: FACT It's most likely true, but I'm not mad at the UFC for this. They're literally in a "damned if you do, damned if you don't" position with Fight Pass, and I'm not sure what they can do to get out of it. If they load a card for Fight Pass, those of us without complain that we're missing out on a big card. If they don't load up a card for Fight Pass, then the subscribers are left to ask what it is exactly that they're paying for (you know, besides ALL THAT OTHER CONTENT). I actually have a friend in this situation, as he no longer feels that Fight Pass is worth his investment, and is considering dropping it.
Still, the way the question is worded is sound to me. I don't think anyone's going to suddenly realize that they should have been subscribing to this all along, and it certainly doesn't help the drawing power of either RDA or Alvarez, as even if they engage in a barn burner, not many people are going to see the fight. However, I'm not going to fault the UFC for at least trying to put "big" fights on Fight Pass. It definitely beats a card full of first time UFC fighters from the host country of the night, at the very least. [Editor's Note: To answer Dino's sort-of asked question about what UFC can do to get out of the mess they're in with Fight Pass, it's pretty simple, really – just put all of your PPVs on there and keep the price where it's at. Yes, they'll take a monetary hit initially, but Vincent Kennedy McMahon is proving that it's a financially feasible approach. – W]
Jon Butterfield: FICTION I think whatever the UFC did with this, there would always be bad press. If they put them in the main event slot of a PPV, people will question their ability to sell, and they'll use the numbers to downplay future title fights featuring either fighter; if they're given a co-main slot behind a more marketable title fight, people will say the UFC have no confidence in their drawing power. Putting them on a Fight Pass exclusive card is probably the best option for the UFC, as the chance to watch a very good fight for a UFC title might just bring whatever MMA hardcore audience remains without Fight Pass into the fold. It really should be a good enough fight for people to be willing to subscribe. I'm not saying the numbers will be huge or anything, and I'm not sure anyone with a fleeting interest in MMA will be doing business with the UFC and its Fight Pass, but for me it should still serve it's purpose.
---
Jon Jones doesn't think Daniel Cormier would fight him at Madison Square Garden https://t.co/SKQhfd4U8O pic.twitter.com/iSI7Ja2EMP

— MMAFighting.com (@MMAFighting) April 15, 2016
5.) Should Jon Jones defeat Ovince St. Preux for the UFC Interim Light Heavyweight Championship, a title unification fight between Jones and UFC Light Heavyweight Champion Daniel Cormier would be the best fight to headline the UFC's debut show at Madison Square Garden on November 12th, 2016.
Dino Zee: FACT There's a huge part of me that hopes both are healthy to maybe take a spot on the UFC 200 card, but at the same time, that card doesn't really need Cormier/Jones 2 at this point to sell (though it would still absolutely help out), and so I can see the UFC holding Jones out until that New York card, possibly with Weidman on it, too. You have to assume that they're going to try to throw out a ridiculous fight as the main event, so why not the 205 title unification match between Jones and Cormier?
So, while there are absolutely other options, and other good options, I'd say that, for the best amount of build and historical prestige, holding this fight off for the New York debut is absolutely the best way to go.
Jon Butterfield: FACT No doubt about this really, Jon Jones in New York is going to sell and sell superbly well. Cormier remains his storyline nemesis, if you will, and you can expect all kinds of fireworks in the lead up to it. In fact, it's such a tasty fight in such a great venue that it's hard not to let your inner cynic question whether this has all been orchestrated with the postponement of the fight in the first place…
But that aside, if Jones hurdles OSP as he's expected to, MSG is going to play host to the biggest Light Heavyweight title fight in years. All the ingredients are there; all we need now are the fighters. Oh, and with Teixeira/Johnson potentially awaiting the winner, it's a very, very good time to be a fan of the 205 lb elite!
---
Report: @UFC featherweight Diego Brandao arrested on assault & battery charges https://t.co/lQtQiHqS2q @bokamotoESPN

— ESPN_MMA (@ESPNMMA) April 17, 2016
6.) With Diego Brandao currently serving a temporary NSAC suspension for marijuana metabolites and facing multiple charges related to striking a strip club employee in the face with a gun, the UFC should forego their usual investigation and simply cut ties with Brandao.
Dino Zee: FICTION As much of a head case as Brandao can be, I just can't be in favor of removing due process, especially when a livelihood is at stake. As long as the UFC does their part and finds that his actions warrant a release, then I'm fine with that. But kneejerk reactions are never the right thing, even if it appears to be an open and shut case. The report of Brandao's incident is atrocious, let me make that clear. I'm not defending him as much as I'm defending the process. Let the process work, and then release Brandao.
Jon Butterfield: FICTION Firstly, releasing someone due to their suspension for marijuana metabolites is unfair in the extreme. Secondly, while the strip club incident is clearly worthy of instant dismissal for anyone not called Jon Jones, it would be wrong to simply not investigate it or allow the legal proceedings to play out. Jumping the gun like that just leads to a confusing debacle, particularly if the fighter is then reinstated or rehired when charges are either dropped or fall through. It doesn't sound like that will happen in Brandao's case, but he is nonetheless innocent until proven guilty, so the only proven thing against his name is that he smoked some marijuana. Oh, and a plethora of prior low-level incidents that aren't worth firing him for either.
---
AND IT'S ALL OVER! (Except for, y'know, the voting) So who claimed this year's tournament crown – was Butters able to become the first and only two-time champion, or did Dino finally translate the best regular season record during my tenure as host into a tournament championship? You've got until midnight eastern on Saturday to vote, so make sure you make your voice heard!
---
And that's it for today, but we'll be back next week with another edition of Fact or Fiction MMA! As always, if there's anything you'd like to see featured in a future edition, leave your statement in the comments and I'll add it in. Let me know what you thought in the comments or on Twitter. And please, be sure to vote!
Also, follow 411's various and sundry zones on Twitter for your daily 411 fix!
411 Wrestling Zone Twitter
411 Movies/TV Zone Twitter
411 Music Zone Twitter
411 Games Zone Twitter
411 MMA Zone Twitter