411's WWE Backlash Preview
May 6, 2023 | Posted by
Hello 411 guys, gals, enbies, and everyone else! Welcome to 411's WWE Backlash preview! I'm Jeremy Thomas and this weekend WWE heads to Puerto Rico for their first PPV there since New Year's Revolution all the way back in early 2005. WWE has two PPVs set to take place this month between this and Night of Champions; in addition, it's a lame duck PPV due to the new WWE Draft rosters coming into effect Monday on Raw. As a result, this show unfortunately feels little bit like a placeholder PPV with only three titles on the line and a few filler matches. But there is potential for some fun action at least, even if some of these results are glaringly obvious. With all that said, let's hop right in!
WWE United States Championship Match
Austin Theory vs. Bobby Lashley vs. Bronson Reed
Image Credit: WWE
First up we have one of three championship matches on the show, as Austin Theory defends his US Championship against former champion Bobby Lashley and new challenger Bronson Reed in a triple threat match. Theory's title reign has done him a lot of good, allowing him to get on a solid ground after his future was a bit questionable due to Vince McMahon's exit. We can argue how effective his win over John Cena at WrestleMania was, but it was still a win over John Cena which was a big statement in his favor. Lashley on the other hand has been languishing a bit since his feud with Bray Wyatt went to the wayside due to Wyatt's absence, and Reed has largely been just sort of there as he's gotten squash wins and competed on Main Event.
Being in this match at all is a boost for Reed and considering he's on the Raw roster, he's not likely to win this as it would but the IC and US Titles on the same brand. So it basically comes down to whether they want to keep the title on Theory or move it onto Lashley. While another US Title reign might give Lashley something to do, it would also feel like a step back for someone who might be better positioned as a challenger for Roman Reigns at some point. Theory most likely retains his title in this match and moves on to a new set of challengers on the Smackdown roster.
WINNER: Austin Theory (STILL WWE United States Champion)
Seth Rollins vs. Omos
Image Credit: WWE
This match initially came out of nowhere, as it was announced before the storyline was put on TV. Once it was announced that there would be a new World Heavyweight Championship on Raw, it at least makes sense from a booking perspective as Omos represents the threat Rollins must overcome on his road toward contending for that title. Omos has been built up in a way that makes him credible as an opponent for main event guys, but he's not the guy who you see beating those main eventers. And that should hold true here. The Nigerian Giant has become a better talent than I honestly expected from him, and if anyone can get a good match out of him it would be Rollins. This should go the way of a standard giant vs. babyface match, where Omos dominates physically until Rollins finds a way to put the big man down and pick up the win as he moves past him toward contending for the new championship.
WINNER: Seth Rollins
San Juan Street Fight
Bad Bunny vs. Damian Priest
Image Credit: WWE
Having Bad Bunny on WWE's first Puerto Rico PPV in 18 years was a no-brainer, and pairing him off with Damian Priest was a solid booking choice. Bunny has proven himself to be a dedicated performer in the ring for his part-time appearances, he's going to be ridiculously over with the crowd, and facing off against Priest puts him full circle in his career thus far considering Priest was his tag team partner for his first-ever match. Bunny is very good in the ring for a part-timer who came in from another entertainment field, but he's still a part-timer whose actual career is music. So making this a Street Fight was similarly wise, as it means they to book around Bunny's likely limitations in the ring and allows for shenanigans. It goes without saying that The Judgment Day will get involved in this, and the LWO will likely do so as well. This will be a wild and chaotic (but not too chaotic) brawl, but WWE almost certainly will want Bunny to win here to pop the crowd and not let them down and the aforementioned shenanigans will give them a way to book it that doesn't hurt Priest.
WINNER: Bad Bunny
Raw Women's Championship Match
Bianca Belair vs. IYO SKY
Image Credit: WWE
If there are any matches without much drama on this card (and oh boy, are there!), it would be the Women's Championship matches. This is no shade to the contenders, but let me spoil my predictions for two matches in one here: we will not be seeing a new Women's Champion at Backlash, much less two. Bianca Belair is rolling along on her title reign, which she'll then swap for the Smackdown Women's Title in THAT whole pointless aspect of the Draft. And while it's fantastic to see IYO SKY challenging for the title on a PPV, she's not going to be the person to take the title away from Belair. It has been increasingly clear how Damage CTRL's booking has been a bit of a travesty, though the talent of all three women has mitigated that fact somewhat. SKY will represent a solid challenger to Belair and they'll turn it out in the ring, but in the end there is virtually no chance that we see a new champion.
WINNER: Bianca Belair (STILL Raw Women's Champion)
Smackdown Women's Championship Match
Rhea Ripley vs. Zelina Vega
Image Credit: WWE
Listen, if IYO SKY has virtually no chance to beat Bianca Belair than Zelina Vega has ACTUALLY no chance to defeat Rhea Ripley. The decision to put Vega against Ripley is absolutely sound, to be clear. Vega is someone who WWE has needed to do more with for some time, she's part of the LWO vs. Judgment Day rivalry, and as a woman of Puerto Rican descent she's perfect for this PPV. Setting her up as the fiery underdog was the smart move, though WWE seemingly forgot to do much with this story leading into the PPV. It's fine though, as Vega will have the fans fully behind her for this match and it should counter the Rhea Ripley cool heel factor to get the crowd firmly booing the champion. Ripley is the woman with the hottest momentum in WWE and taking the title off of her at this show is unthinkable, but the match should at least be fun (if probably short).
WINNER: Rhea Ripley (STILL Smackdown Women's Champion)
Matt Riddle, Kevin Owens, and Sami Zayn vs. The Bloodline
Image Credit: WWE
This six man tag team match rather mirrors last year's Backlash when Drew McIntyre, Randy Orton and Riddle took on Roman Reigns and The Usos. The Bloodline's continued run over the last year has inarguably been dominant, but they ran into a roadblock at WrestleMania in Owens and Zayn. That's set up some serious tension within the group, which leads us to this match where The Usos seek redemption by facing Owens and Zayn with Solo and Riddle added into the mix. The fact that there are no titles on the line makes a Bloodline win more likely, and with all the babyfaces moving to Raw it means it's the last time we'll see the Undisputed WWE Tag Team Champions battle the Usos for at least a little while. All of that suggests a likely Bloodline win, though a loss would continue the notion of Reigns' dissatisfaction with how his cousins are performing. So this really could go both ways.
Ultimately for me it comes down to storyline possibilities. Absent a Riddle heel turn, there's no real storyline to pick up on if the babyfaces lose this match, while a loss for the Bloodline sets up more possible storyline for that stable. I don't see WWE pulling the Riddle turn here; Orton could come back to join forces with Riddle again for a run at the tag titles, but they can also set that up with a win. This should be a great little six-man tag match in terms of action; in the end, I think the champions and Riddle pick up the win because that's simply the more interesting choice in terms of future story.
WINNER: Matt Riddle, Kevin Owens, and Sami Zayn
Brock Lesnar vs. Cody Rhodes
Image Credit: WWE
There's been a lot of discussion as to how much Vince McMahon has been involving himself back in creative since Endeavor announced its deal to acquire WWE, and nothing will be a stronger indicator of that than this match. Cody Rhodes' loss to Roman Reigna at WrestleMania 39 was stunning to a lot of people and it's been a regular topic of conversation since. Triple H said after the PPV that he saw more chapters in the story, and Lesnar destroying Rhodes the next night on Raw certainly started a chapter. The issue here is simple: Rhodes needs to beat Lesnar. It simply has to happen if Rhodes is going to keep pushing forward on this evolving storyline. If it doesn't happen here, there will be a lot of very understandable assumption that McMahon is behind that call. Lesnar's part-time status means that extending out the feud with Rhodes would be problematic for Cody; you could argue for a rematch between them at Night of Champions in Saudi Arabia, but even that doesn't seem ideal. Cody and Brock can obviously deliver in the ring and the match should be great; logic would suggest that Cody is going over here, but I can see a lot of ways that doesn't turn out to be the case so this is the shakiest prediction for me.
WINNER: Cody Rhodes
And that's all we have for WWE Backlash! It's not the strongest card on paper to be sure, though the talent is sure to work hard and the crowd will be hot which will work in its favor. Thanks once again for reading and remember that we will have live coverage of the show courtesy yours truly right here on 411mania.com. Now if you'll excuse me, I need to go before people see me visiting and start to speculate I'm making a power play against 411…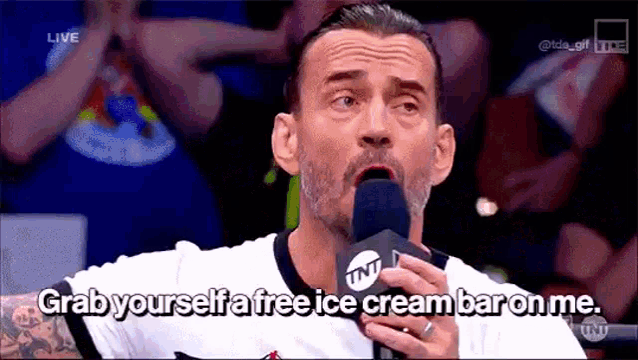 Image Courtesy of AEW