Csonka's WWE 205 Live Review 12.19.17
December 19, 2017 | Posted by
Csonka's WWE 205 Live Review 12.19.17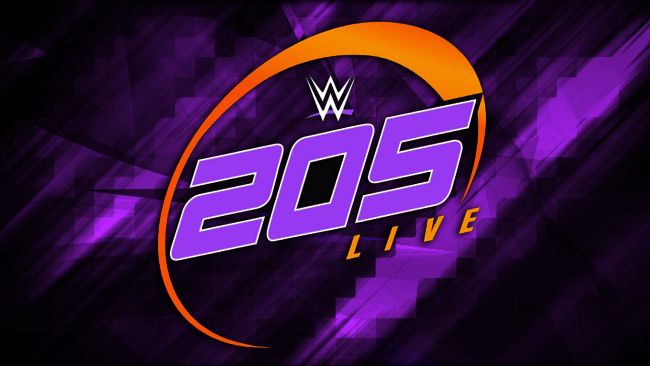 Csonka's WWE 205 Live Review 12.19.17
OFFICIAL RESULTS
– Kalisto & Gran Metalik defeated Brian Kendrick & Jack Gallagher @ 9:00 via DQ [**]
– Hideo Itami defeated Colin Delaney @ 1:45 via pin [NR]
– Cedric Alexander defeated Dew Gulak @ 11:45 via pin [***]
---
– Follow all of my reviews at this link.
– I ranked the Raw women's division from worst to first at this link.
– I ranked the Smackdown women's division from worst to first at this link.
– I wrote about the winners in the battle for the Broken Universe at this link.
– I wrote about the top 10 female NXT stars at this link.
– We get highlights of Cedric Alexander winning a title shot on last night's Raw, which will take place next week.
– Kendrick cuts a promo, noting that they didn't have an issue with Metalik until he got involved in their business.
Kalisto & Gran Metalik vs. Brian Kendrick & Jack Gallagher: This feud has been going on here on 205 Live and on main Event for the past few weeks. Kalisto and Kendrick to begin. Kalisto looks to work the fast pace right away, but Kendrick cuts him off and they separate. Kalisto follows with kicks, takes Kalisto to the corner and follows with chops. Kalisto hits a head scissors, Metalik tags in and hits an enziguri and ropewalk high cross. He teases the Metalik driver, but Gallagher tags in and Metalik fights of the double teams, hitting a missile dropkick and clearing the ring. Metalik and Kalisto follow with dives. Metalik up top, but Gallagher cuts him off and attacks the knee in the tree of WHOA. Gallagher grounds the action, working the knee. Kendrick tags in and he works a half crab, continuing to attack the knee. This is perfectly sound, but there is no heat at all for it. Kendrick sets Metalik up top, and continues to slowly work the knee. Metalik fights back, and hits a bulldog variation off the ropes. Metalik fights off Gallagher, and Kalisto gets the tag and the crowd stays mild. Kalisto runs wild to silence, hits the short RANA on Gallagher and then the dragon roll. Salida del sol follows, but Kendrick makes the save. Kendrick lays the boots to Kalisto and gets DQ'd for kicking too much ass. Kalisto & Gran Metalik defeated Brian Kendrick & Jack Gallagher @ 9:00 via DQ [**] The match was ok, but had absolutely no heat, they failed to make the crowd care in any way. This feud must continue.
– After the match they post Kalisto, and then uses the steps to crush the knee of Metalik.
– Enzo pissed at Gulak & Daivari. Gulak takes blame and promises to take out Alexander for good tonight.
Hideo Itami vs. Colin Delaney: Itami lay in kicks right away, taking Delaney down as he yells for respect. Chops follow, and stuns Delaney off the ropes. The top rope clothesline follows. Strikes follow, and then the levitation dropkick follows. The GTS finishes Delaney. Hideo Itami defeated Colin Delaney @ 1:45 via pin [NR] This was exactly what it needed to be, Itami playing the hits and winning with no resistance.
– We get highlights of last week's show, where Tiny Nese go this ass kicked by Enzo, Gulak, and Daivari.
– Enzo is interviewed about last week, and he says he delivered a learning experience. Alexander arrives and Enzo runs him down for needing a second chance. Alexander says if he was the real one, he wouldn't need the ZO Train.
– Enzo is out to announce Gulak and do his little dance and shtick. Gulak is here for action tonight, and tonight he will overpower Alexander and drive home his point tonight.
Cedric Alexander vs. Dew Gulak: This is a rematch from last night's Raw, with Gulak looking to please Enzo and possibly take out Alexander ahead of next week's title match. They work some basic back and forth; Gulak cuts off Alexander with strikes and beats him down in the corner. Gulak follows with a suplex for 2. Gulak grounds the action, working the leg. Alexander finally escapes, fires up and hits the head scissors and dropkick. We get random delete chants here as the crowd is totally enthralled with this action. Gulak fires away with strikes and sends Alexander to the floor. Gulak follows to the floor, lays in chops and posts Alexander. Back in the ring and Gulak applies a side headlock to ground the action. Gulak then works an arm bar as we get some boring chants. Gulak is showing good aggression, but Alexander hits a big knee strike and clotheslines. Gulak to he floor but Alexander takes him out with a dive as Enzo looks afraid. Back in and Alexander hits the springboard clothesline for 2. Gulak counters he lumbar check, they trade pinning attempts, and Gulak counters the Spanish fly with a lariat for 2. Alexander fights back, lays in forearms and hits the slingshot flatliner for 2. Gulak locks on an ankle lock, and transitions to a modified STF. Alexander fights, and finally makes the ropes. Alexander sends Gulak to the apron, and now pulls him up top, but Gulak fights him off and sends him to he mat. Gulak was afraid to come off the ropes, and Alexander snags him up and hits the lumbar check for the win. Cedric Alexander defeated Dew Gulak @ 11:45 via pin [***] I cannot remember the last time I saw two guys work so hard to have a good match. The work was good, Gulak had great aggression and Alexander was a great face, but they had to fight the crowd the entire time to try and make them care.
– Post match, Enzo talks shit and Daivari tries to attack Alexander, but he eats a lumbar check for his troubles.
– End Scene.
– Thanks for reading.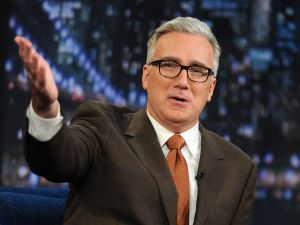 "Byyyyyyyyyyyyyyyyyyyyyye Felicia!"
5.5
The final score: review Not So Good
The 411
I feel so bad for these guys, they're working hard and certainly trying, but the brand is so damaged and it is an absolute struggle to make anyone care.
legend