Csonka's WWE Clash of Champions 2017 Review
December 17, 2017 | Posted by
Csonka's WWE Clash of Champions 2017 Review
Csonka's WWE Clash of Champions 2017 Review
OFFICIAL RESULTS
– Kickoff Match: Mojo Rawley defeated Zack Ryder @ 7:16 via pin [**½]
– WWE U.S. Championship Match: Dolph Ziggler defeated Champion Baron Corbin and Bobby Roode @ 12:13 via pin [***½]
– WWE Smackdown Tag Team Championship Match: Champions The Usos defeated The New Day, Shelton Benjamin & Chad Gable, and Rusev & Aiden English @ 12:57 via pin [***]
– WWE Smackdown Women's Championship Lumberjack Match: Champion Charlotte defeated Natalya @ 10:35 via submission [*]
– The Bludgeon Brothers defeated The Fashion Police @ 1:57 via pin [NR]
– Owens and Zayn's Careers on the Line: Sami Zayn & Kevin Owens defeated Randy Orton and Shinsuke Nakamura @ 21:43 via pin [*]
– WWE Championship Match: Champion AJ Styles defeated Jinder Mahal @ 23:08 via submission [**¾]
---
– Follow all of my reviews at this link.
– I ranked the Raw women's division from worst to first at this link.
– I ranked the Smackdown women's division from worst to first at this link.
– I wrote about the winners in the battle for the Broken Universe at this link.
Kickoff Show Match: Zack Ryder vs. Mojo Rawley: Mojo has new music. No lockup as Ryder attacks at the bell and takes things to the floor; great start here. Mojo fights back, but Ryder hits a dropkick but backing and Mojo hits a spinebuster, and is getting some decent heat from the crowd. Mojo then grounds the action, but as Ryder fights back, Mojo shoves him to the floor. He follows and tackles him into the barricade. Post break, and Mojo is still in control, grounding Ryder in the ring. Ryder hits s jawbreaker, but runs into a big boot. Mojo talks trash as he stalks Ryder. Mojo slaps him around, Ryder fires up with strikes and elbows and then slaps Mojo. He follows with forearms, and the broski boot. Another follows and Ryder covers for2 as Mojo made the ropes. Mojo chop blocks the knee and hits a running forearm to end Ryder's night. Mojo Rawley defeated Zack Ryder @ 7:16 via pin [**½] This was a perfectly solid kickoff match, giving Mojo Rawley a strong win, an providing a good reset for his heel character. He was aggressive; the match had a good tone and served its purpose.
WWE U.S. Championship Match: Champion Baron Corbin vs. Bobby Roode vs. Dolph Ziggler: Roode and Ziggler attack Corbin to begin. The action spills to the floor, and Corbin gets sent over the barricade. Back in the ring, Roode teases the DDT but Ziggler escapes. Roode hits the Russian leg sweep, covering for 2. Roode dumped to the floor and Corbin takes him out with a clothesline. He works over Roode and then rolls him back in. Corbin bullies him around, and drops him with a right. Corbin maintains control as Ziggler takes a nap on the floor. Corbin has drastically slowed things down, attacking Ziggler on the floor. Back in and Roode battles back, but he gets cut off as Ziggler returns. Corbin quickly cuts him off, Corbin hits the in and out lariat on Ziggler, Roode fires up and hits clotheslines on Corbin. The blockbuster follows, but Corbin kicks out at 2. Ziggler back in, but Roode counters the zigzag and Roode misses an attack, sells the knee and the fameasser gets 2 as Corbin makes the save. Corbin hits corner clothesline to both, Ziggler hits a dropkick but Roode hits the uranage on him. Corbin hits Roode with deep six for good near fall. The crowd is behind Roode as Corbin takes him up top. Roode knocks him to the mat, Ziggler pops up top and Corbin returns for the tower of doom. He covers Ziggler for 2. The cover on Roode also gets 2. Corbin charges, but posts himself and spills to the floor. Ziggler goes for a superkick, but Roode counters with a spinebuster. Ziggler counters the glorious DDT, and hits a DDT for a good near fall. Corbin back in, dumps Ziggler but Roode dumps him. Roode catapults Ziggler to he buckles, glorious DDT! But Corbin returns, Roode tosses him but Corbin pulls him to the floor. The chokebreaker follows on the floor, back in they go and Ziggler counters end of days with the zigzag and pins Corbin to win the title. Dolph Ziggler defeated Champion Baron Corbin and Bobby Roode @ 12:13 via pin [***½] This ended up being a very good match, and one I wasn't expecting to be all that good. They all worked hard, the crowd was into it and the homestretch was very well done as they teased Corbin doing the steal the win finish, only for Ziggler to pickup the surprise win. The booking comes across as odd as Ziggler was a third wheel and has no momentum, so the booking of the title change comes off as a title change for the sake of a title change, especially with how over Roode was. This was a very strong way to kick off the main card.
– Shane & Daniel bicker over the special referee deal tonight. They will both be in the ring at the same time tonight, and decide to have a meeting about how that will work.
– Corbin talks about his title loss, saying he was cheated out of his title, and that Ziggler stole it.
– Aiden English sings the 12 days of Rusev. #HappyRusevday
– The Usos cut a pre-match promo, and have a remix of the 12-days.
WWE Smackdown Tag Team Championship Match: Champions The Usos vs. The New Day (Kofi & Big E) vs. Shelton Benjamin & Chad Gable vs. Rusev & Aiden English: This is four-men in at all times, and you can only tag your partner. We start with some near falls, and t quickly breaks down into an all out brawl. We get dives from Kofi & Jey. Shelton hits a toss on Jimmy off the top, but Big E makes the save. New Day takes control, working over Rusev & Shelton. Rusev battles back, Big E posts himself and he runs wild as the crowd loves Rusev. Shelton & Gable now work double teams, as English works over an Uso. Gable & English ground the action, Shelton tags in and so does Rusev. They keep control, and then we get double teams in opposite corners. Shelton works over Kofi as English works over an Uso. The layout is odd so far, it feels as if we have two separate tag matches happening at the same time, it is far from smooth. Gable cuts off Kofi, covering for 2. he and English argue and an Uso returns and takes out gable, allowing English to attack him. Kofi fights back as Woods tries to get the crowd back into this. Jimmy and Big E tag in, they work together and takeover, we get a double cover, but only for 2. Jimmy and Big E argue and then trade strikes. It breaks down into a superkick party by the Usos, but Gable & Shelton battle back and Gable locks in a cloverleaf on an Uso. Kofi flies in but gets powerbombed by Shelton. English & Rusev work double teams and get a near fall. Rusev tags in, lock on the accolade on gable but Big E makes the save, the midnight hour is cut off, and Rusev rolls up Big E for 2. Rusev hits the leaping superkick for 2. Rusev locks in the accolade on Big E, Big E fights but Rusev cranks back on the hold; Gable in and Germans Rusev out of his boots. CHAOS THEORY to English! German on Big E! The Usos cut him off, superkicks and the top rope splash finish Gable. Champions The Usos defeated The New Day, Shelton Benjamin & Chad Gable, and Rusev & Aiden English @ 12:57 via pin [***] Despite some early confusion/layout issues, they recovered well and put on an overall good and crowd-pleasing match. The crowds love Rusev and the pairing with English is working, the homestretch was particularly good with some great near falls and Gable tossing fools around.
– The Lumberjacks get entrances.
WWE Smackdown Women's Championship Lumberjack Match: Champion Charlotte vs. Natalya: They lock up and Natalya hits a shoulder block. Charlotte fights back, tosses Natalya to the floor and Naomi attacks and then rolls her in. Charlotte gets tossed and she gets beat on. Back in and Natalya takes control, does a lot of yelling and celebrates. She tries to clothesline Charlotte to the floor, fails and has to roll her out. The Riott Squad attacks, and rolls her back in. Natalya again tosses Charlotte to the floor for another beat down. She's rolled back in and Natalya lays the boots to her, and then grounds the action. The basement dropkick follows. Natalya then chokes her out in the ropes, maintain control. Charlotte sends Natalya to he floor, but no attack as Carmella just rolls her back in. Charlotte follows with chops, hits aback breaker and then slams Natalya to the buckles. Charlotte heads up top but Natalya drags her off and looks for the sharpshooter, but Charlotte rolls her up for 2. The big boot follows, but Natalya sends her to the floor. We get a big brawl, and Naomi wipes them all out with a dive. Back in we go, Tamina hits a superkick on Charlotte, and Natalya locks on the sharpshooter. Charlotte fights, and makes the ropes, but gets pulled to the floor and we get another big brawl. Charlotte rolled back in and Carmella teases cashing in as the brawl continues to the floor. Charlotte hits a moonsault onto the pile. Natalya posts Charlotte, back in and Charlotte counters the sharpshooter into the figure eight and Natalya taps. Champion Charlotte defeated Natalya @ 10:35 via submission [*] This was a complete mess, and too focused on the lumberjacks, at no time did the title match feel like the focus of this It was easily the worst thing on the show so far. Becky Lynch is hoping for the Marine 7 to get the green light so she can stay away.
– Natalya claims Charlotte cut corners and used her family name to win. She claims to have carried the division for 10-years, putting on great matches and she only got disrespected. She's upset that everyone turned their backs on her, so she' turning her back on them. Ok then. She then fake cries.
– The Singhs say Mahal is mediating, and cannot be disturbed. They claim that Mahal will humiliate and win back the title tonight.
– International commentary team roll call time.
The Bludgeon Brothers vs. The Fashion Police (Breeze & Fandango): Harper attacks Breeze, but he battles back and Fandango tags in. To the floor they go, and Fandango gets cut off. Back in they go, after slamming Breeze to the apron. The killer bomb follows on Fandango, and then the double crucifix bomb finishes Fandango. The Bludgeon Brothers defeated The Fashion Police @ 1:57 via pin [NR] Squash; case closed.
– The Bludgeon Brothers promise more bludgeoning and pain.
– Kevin & Sami talk, and say they know why Bryan made himself the ref, because he is reasonable. The Sami & Kevin show won't be cancelled anytime soon.
Owens and Zayn's Careers on the Line: Sami Zayn & Kevin Owens vs. Randy Orton and Shinsuke Nakamura (Special Referees: Shane McMahon & Daniel Bryan): Shane & Bryan shake hands, so they're friends to begin. Orton is still rocking his $6 haircut. Bryan has to make peace as Shane argues with Kevin & Sami. Sami and Orton begin. Orton hits a shoulder block, and both Shane & Bryan count but Sami kicks out. Sami lays in rights on Orton, Shane breaks it allowing Orton to make a comeback. Nakamura tags in, he works the arm and Sami pulls the hair to counter. He looks to work the arm, Nakamura counters out and Sami makes the ropes. Kevin tags in and works over Nakamura in the corner as Shane rushes over to break it up. Kevin follows with chops, and the refs continue to play favorites as Nakamura hits a knee drop for 2. Shane and Bryan argue and agree to split the ring for officiating. Kevin hits a superkick on Orton, covering for 2. he yells at Shane for counting slow. Sami & Sami work quick tags, taking the heat in Orton. More complaining from Kevin about the reffing, Sami tags in and grounds Orton with a chinlock. Orton fights to his feet and dumps Sami on the ropes. Kevin cuts off Orton, hits the running senton and covers for 2. Orton starts to fire back, but gets cut off and Sami tags back in. He grounds Orton, but Orton again powers up and hits a belly to back suplex. Kevin and Nakamura tag in, Nakamura lays in kicks and follows with knee strikes. He takes out Sami, and continues delivering knee strikes on Kevin. Nakamura covers for 2. Nakamura hits a head kick, covering for 2. Kevin fights of the reverse XPLODER, but Nakamura locks on a triangle choke. Bryan counts on Nakamura, leading to he and Shane arguing. Kevin hits a superkick, and Sami takes out Orton. The blue thunder bomb on Nakamura gets 2. Kevin tags back in, they wok double teams on Nakamura, Orton makes the save and it breaks down. We get a double down and wholesale changes to Sami and Orton follow. Orton hits an overhead toss, but Sami fights off the draping DDT, heads up top but Orton crotches him. Bryan yells at him, Orton doesn't give a shit and hits the superplex. Kevin pulls Orton to the floor and slams him to the steps. Nakamura then attacks Kevin and slams him to he barricade. The refs finally go to the floor for some stern "back in he ring" warnings. But the brawling continues. I am so glad we have two officials. Sami drags Nakamura on the announce table, and Kevin hits a splash from on table to another. The camera missed it, but apparently Shane poked Bryan in the eye by accident, according to commentary. Back in the ring and Orton hits Sami with a snap slam and draping DDT. Orton poses and sets for an RKO. The RKO connects, Orton covers but Kevin shoves Bryan onto Shane to break the count. Shane yells at him, like a disapproving father. Orton stalks Bryan, and then hits Kevin with an RKO. More arguing, we get a series of roll ups with both refs counting near falls. Sami has a roll up for the win, but Shane stops counting. Bryan and Shane argue, push and shove, Sami then rolls up Orton and Bryan fast counts him for the Sami & Kevin win. Sami Zayn & Kevin Owens defeated Randy Orton and Shinsuke Nakamura @ 21:43 via pin [*] Well, that was no good, and I largely showcased a lot of thing I don't like about WWE. As expected, Shane McMahon & Daniel Bryan were the entire focus of the match, which suffered due to it. It felt like minimal effort for the four wrestlers, and you can't blame them because it was never about them in anyway. Unless this is actually building to an in ring return for Bryan, this felt like such a waste. It went too long, and worse than that, it felt completely boring. The two refs also not only took all of the attention, but they hurt the match, making it clunky and disjointed at times. This and the lumberjack match shared similar issues, being overbooked messes with very little to offer in terms of the actual match. The Bryan & Shane stuff wasn't nearly compelling enough to make this worth the time invested or to overcome the lackadaisical match, it resembles two brother arguing over who gets what side of the bedroom.
WWE Championship Match: Champion AJ Styles vs. Jinder Mahal: The Singhs are out with Mahal. They lock up and Mahal looks to overpower Styles to begin. Styles catches a kick and works the knee, and they spill to the floor, as Styles keeps attacking. Back in and Styles continues to work the knee, grounding Mahal and forcing him to the ropes. Mahal then drops Styles rib first on the ropes, and they work back to the floor. Mahal repeatedly slams Styles to the barricade, and then rolls him back in. Nope, he pulls him back to the floor and slams him into the exposed steel of the barricade, which was exposed earlier. Back in they go, Mahal continues to control before dumping Styles back to the floor and suplexing him onto the announce table. Back in for real now as Mahal grounds Styles, continuing to work the ribs. Mahal now works a body scissors. Styles escapes, lays in chops and leg kicks, but Mahal cuts him of by slamming him to the buckles. The grounded abdominal stretch follows from Mahal, he then takes Styles to the corner and continues to attack the ribs. Mahal hits a chop off the ropes, and the second attempt eats a dropkick. That sends Mahal to the floor, Styles follows and lays in kicks and rolls him back in. The springboard is cut off and Styles lands ribs first onto the ropes. Mahal follows with a gut buster, covering for 2. They wok up top, Styles slides out and hits the electric chair drop for the double down. They work to their feet, Styles fires up with rapid-fire strikes, and the lariat levels Mahal. The sliding forearm follows, an then corner forearms. Mahal fights off the Ushigoroshi, but then runs into it anyway as Styles covers for 2. Mahal fights off the clash, attacking the ribs, and covering for 2. Styles counters a suplex and hits a northern lights suplex for 2. Styles lays in kicks to a downed Mahal, but Mahal counters the sliding forearm with the boots. Mahal hits a modified muscle buster for 2. Mahal looks for the khallas, but Styles fights out and hits a PELE. Mahal cuts off the clash, and counters the DDT; the big boot gets 2. Mahal looks for a super khallas, but Styles cuts him off with a PELE kick and then pulls Mahal to the mat. Styles looks to fly, and the springboard 450 connects, but he can't make the cover The Singhs try to pull Mahal to the floor, but Styles takes them out. Styles hits a clash on the floor on one of them, he stuns Mahal off the ropes and the springboard misses, and Mahal hits a knee strike and khallas, but Styles kicks out. The crowd finally starts to care, cheering for and trying to rally Styles. Mahal teases the clash, but Styles rolls into the calf crusher. Styles Mahal fights, but Styles rolls and drags him back center and Mahal has to tap. Champion AJ Styles defeated Jinder Mahal @ 23:08 via submission [**¾] For the most part, this was the AJ Styles show. He sold everything like it was killing him, making Mahal's limited offense look good once again. For the moat part, Mahal's work was solid and focused, but there was little to no heat for this, especially down the stretch on the near falls. The crowd eventually rallied for AJ, but the overall lack of reaction really hurt the match. Their Smackdown match was better, as it was more streamlined, had a better pacing and layout, and it had a much more invested crowd. Now can we move AJ onto someone interesting and skilled?
– End Scene.
– Thanks for reading.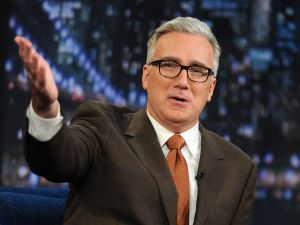 "Byyyyyyyyyyyyyyyyyyyyyye Felicia!"
5.8
The final score: review Not So Good
The 411
WWE Clash of Champions 2017 started out as a strong show, with a solid kickoff match and then a very good PPV opener, followed by a good tag tile match. The matches were delivering and the crowd was invested, and I though we were heading for a good show. But WWE Clash of Champions 2017 was another WWE PPV that started hot and fell off quickly. The women's lumberjack match was completely overbooked and was secondary to the lumberjack mess, and the double referee match was much the same. The Bludgeon Brothers killing The Fashion Police was expected and fine. The main event was pretty good, but not the quality I look for in a PPV main event. Overall I felt that the PPV was a below average effort, that started with potential and then largely fizzled out.
legend