Csonka's WWE Raw Review 11.13.17
November 13, 2017 | Posted by
Csonka's WWE Raw Review 11.13.17
Csonka's WWE Raw Review 11.13.17
OFFICIAL RESULTS
– Bayley defeated Dana Brooke and Mickie James @ 7:27 via pin [**]
– Enzo & Gulak defeated Akira Tozawa & Kalisto @ 7:55 via pin [**]
– Jason Jordan defeated Bray Wyatt @ 7:17 via pin [*¾]
– The Shield defeated Miz, Sheamus, & Cesaro @ 14:55 via pin [***]
– Finn Balor & Samoa Joe defeated Anderson & Gallows @ 12:59 via pin [**]
---
– Follow all of my reviews at this link.
Stephanie McMahon is Here: rambled on about making hard decisions and brought Angle to the ring. She has the sheers all sharpened, and questions him about New Day getting into Raw last week, and makes fun of him for Shane humiliating him again. She now questions him about adding Jason Jordan to team Raw, and not getting John Cena like Smackdown did. Ugh, the acting between these two is so bad. Angle vows to start the match and break Shane's ankle at Survivor Series. She continues to bury Angle, calling him soft and that he can't hang anymore. She wants Shane's head on a platter, and wants Smackdown decimated. The Shield arrives and Ambrose praises Angle and says he proved it at TLC. Stephanie then runs them down for losing the tag team titles, and says Angle and the New Day made them look like fools. She asks Roman where the hell he's been. He asks the same of her, and then says they don't do what she wants. Reigns says they want to fight the New Day, and says if they accept, they will face at Survivor Series.
Stephanie back to form… "I want your balls, sweetheart"…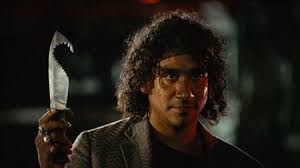 The Stephanie McMahon portion, the first half of this, was horrible. I have said it before, she arrives, she cuts someone's balls off, she never evolves and worst of all, she never gets her comeuppance and no, her once a year bump at WrestleMania doesn't count. I liked the Shield coming out to support angle, it made complete sense because they hate Stephanie and owe Kurt after TLC for helping them out. She wasn't needed at all here, all she did was cut off Angle's balls, which the only way that works is if they are building to Kurt vs. Triple H. Can we go back to those 6 or 7 months without Stephanie please?
– Fox, Banks, Asuka, and Jax are at ringside to see who will join them at Survivor Series.
The only thing @NiaJaxWWE @WWEAsuka @SashaBanksWWE & @AliciaFoxy are missing right now?

🍿🍿🍿 #RAW pic.twitter.com/zwsGWIzkHG

— WWE Universe (@WWEUniverse) November 14, 2017
Bayley vs. Dana Brooke vs. Mickie James: Mickie controls early, but Bayley cuts her off then Brooke sends her to the floor. Post break and Bayley hits suplexes on both. The stunner in the ropes hits on Brooke, but James hits a flapjack to cut her off. James up top, Bayley cuts her off and follows her up. James fights her off and hits the seated senton but Brooke breaks that up. James works her over with kicks, and hits a neck breaker on Bayley, sending her to the floor. Brooke rolls to the floor, Asuka checks on her and Brooke attacks and pays for that as Asuka takes her out. Bayley back in, and gets a backslide for 2. The Bayley to belly finishes it. Bayley defeated Dana Brooke and Mickie James @ 7:27 via pin [**] This was ok, Asuka killing Dana is always fun and it was much better when it was down to Bayley & Mickie.
– Bayley has officially joined the Raw women's Survivor Series team.
– Enzo & Gulak walk.
– Enzo & Gulak make their way to the ring; the cruiserweight title match is official for the pre-show.
– Enzo does his shtick, and says at Survivor Series, he faces Kalisto. Enzo says he is money and has made 205 Live great. Gulak looks to talk, but gets interrupted.
Enzo & Gulak vs. Akira Tozawa & Kalisto: Gulak and Tozawa start things off, continuing their rivalry from 205 Live. Enzo blind tags in and attacks Tozawa, but Kalisto is in and the faces clear the ring. Post break and Gulak is working the heat on Tozawa. Tozawa starts to fire back, but Gulak cuts that off. Tozawa keeps fighting and hits a Saito suplex. We get wholesale changes to Enzo and Kalisto, Kalisto runs wild and hits a springboard high cross for 2. Tozawa hits a missile dropkick, Tozawa then wipes out Enzo with a suicide dive. Kalisto follows and wipes out Gulak. Everyone is down on the floor, Tozawa now rolls in Enzo and hits an enziguri. Tozawa up top and Gulak saves Enzo. Enzo slams Tozawa into Kalisto, hits eat defeat and picks up the win. Enzo & Gulak defeated Akira Tozawa & Kalisto @ 7:55 via pin [**] Enzo gets some momentum ahead of Survivor Series with the win. This was, like the opener, just ok. Outside of the dive spot, there was no real energy to this at all.
– Angle meets with team Raw, noting that he doesn't want to take any chances. He's making Joe & Balor face the good brothers tonight o show that they can prove they can work as a team. He also books Jordan vs. Wyatt. BRAUN wants Kane, and Kurt agrees.
Miz TV: Miz, Axel, and Dallas arrive for Miz TV. Miz hypes Survivor Series and mocks Corbin, teasing that he may squander another opportunity, and may lose to Sin Cara tomorrow night. Miz says he takes opportunities, and when there are none, he makes them. Miz then hypes tonight's match against the Shield, and brings out Sheamus and Cesaro. Miz congratulates them on winning the tag titles. Sheamus says it was no surprise, because they always keep their eye on the prize. I hate that they have Cesaro talk with his mouth guard in, it has to be a rib. Sheamus runs down the Usos, saying that they are the champions of the B Show. Miz tries to silence the audience, leading to Sheamus & Cesaro saying that they will jail break the Uso penitentiary. Miz then says that they will face the Shield tonight, and says that they are the champions and it is their chance tonight to end the Shield's reunion tour. I don't see why we needed 15-minutes to set up a match that was already announced. Nothing new was covered; they added nothing to the build for that match. Oh and Miz talked about Corbin for a minute. This was complete filler to me.
– New Day vs. The Shield is official for Sunday.
IT'S OFFICIAL! #TheShield will battle #TheNewDay THIS SUNDAY at #SurvivorSeries! #RAW pic.twitter.com/PWQ0iDtUtL

— WWE (@WWE) November 14, 2017
Jason Jordan vs. Bray Wyatt: Jordan looks for takedowns, ends up hitting a dropkick, but Wyatt fights him off. Jordan fires up and slams Wyatt to he corners and hits a corner spear an overhead toss. Wyatt powders to the floor, Jordan follows and looks for a spear, but eats barricade. Post break and Wyatt has things grounded, working the knee that Jordan hurt during the break. The running senton follows, and Wyatt covers for 2. Jordan tries to fire up, but Wyatt keeps attacking the knee. Wyatt then about kills Jordan with a uranage to the cheers of the crowd. Jordan fires back with rights and elbows, escapes sister Abigail and gets the roll up for the win. Jason Jordan defeated Bray Wyatt @ 7:17 via pin [*¾] This was painfully predictable, from Jordan "winning via fluke," getting beaten down and the crowd continuing to turn on him. The goal was to "prove" Jordan belonged, which he really didn't, but now the question will be can he compete on Sunday, and if he does, does he finally go heel and turn on Kurt? The big pile of MEH continues to grow with this show.
– Wyatt kicks the shit out of Jordan post match, which the crowd likes. He then posts the bad leg of Jordan, and Angle rushes from backstage to check on him (but he never arrives) as we get "thank you Wyatt" chants. Jordan limps to the back to "hey, hey, good-bye" chants.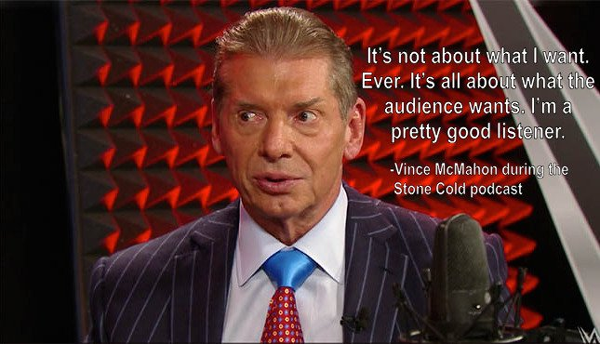 – Jordan is with the trainer, and Kurt is there and doesn't think Jordan can compete on Sunday. Jordan begs him to let him fight, "I deserve this…dad."
Paul Talks & Brock Hops and Makes Bank: Heyman introduces himself, and explains why you need to subscribe to the WWE Network for Survivor Series; It's Universal Champion vs. WWE Champion. It's Lesnar vs. Styles for the fist time ever, and maybe the only time. Heyman says he has never seen anyone like Styles face off with Lesnar, putting over Styles' speed and resilience. Someone proposed during this and we get a "she said yes." Heyman says she only said yes because she's never been up close to the beast. (Great recovery by Heyman) Heyman then says Styles is the single most talented in ring performer of this generation, and stylistically, the best opponent for Lesnar, but promised that his beast would eat the Georgia bulldog alive. He said Sunday could be a Rocky movie come to life, due to Styles' skill, noting his wins over Cena, Shane, and Mahal. But point F5 is that this is no Rocky movie, and Styles cannot survive suplex city, the F5 or the beast. Heyman can't wait to see him up close, and can't wait to praise his heroic effort, in a loss to Lesnar. This was great, Heyman actually brought some life to the show. He made me interested, made me pay attention, and again, did an excellent job of putting over Lesnar's opponent. I know that some feel Heyman gets repetitive, and to a point I can agree, but while everyone is going through the motions and being repetitive, Heyman is still great and if you heard the crowd, made the crowd chant for Styles, because he got them invested.
– Brock then glad-handed with the fans after the promo.
The Shield (Reigns, Ambrose, & Rollins) vs. Miz, Sheamus, & Cesaro: Rollins and Cesaro work a fun opening stretch, Ambrose in and they work some double teams. Cesaro and Ambrose start to beat the shit out of each other, Ambrose grounds the action and tags Rollins back in. Cesaro manages to cut off Ambrose, tagging in Sheamus and he lays in the boots and forearms on Ambrose. The heels beat down Ambrose in their corner, laying the boots to him and keeping Ambrose isolated. Sheamus grounds the action, Ambrose starts to fight back and the Shield then clears the ring, Rollins & Ambrose hit stereo planchas as Miz runs from Reigns. Ambrose & Rollins take out Axel & Dallas as we head to a break. Post break, we get some brawling on the floor and back in, Rollins and Sheamus brawl and end up in a double down. Reigns gets the hot tag, beating down Cesaro, Reigns runs wild, hits the Samoan drop. Miz distracts Reigns, Ambrose hits a dive to wipe him out. Cesaro hits the big uppercut, but Reigns kicks out, Rollins takes out Sheamus with a dive, superman punch by Reigns to Cesaro. Cesaro cuts off the spear tags in Miz and hits a springboard uppercut; Miz gets a roll up for 2. The Shield clears the ring as it breaks down, and Miz is all-alone now. Miz gets speared, and the Shield bomb finished it. The Shield defeated Miz, Sheamus, & Cesaro @ 14:55 via pin [***] This was in all honesty a match that should not have been booked, as both teams were in a position where they should not lose ahead of the PPV. But details like that don't matter to WWE, because the champions are completely expendable. The match was good and had a fun finish, it was easily the best wrestling on the show, but the booking left a lot to be desired.
– Kane cuts a horrible promo, talking about facing BRUAN tonight, and his attempted murder at TLC.
"I can still remember the sound of that garbage truck crushing his body, a true symphony of horrors." – @KaneWWE on @BraunStrowman #RAW pic.twitter.com/b4C2rEAfr8

— WWE (@WWE) November 14, 2017
– We see clips of Lita vs. Trish from 2004,where Lita almost died on a suicide dive attempt.
– Kurt Angle arrives and says Jordan has been injured, and he's pulling him from the Survivor Series match. Replacing Jordan will be… but wait, Jordan arrives and begs Kurt not to take his chance from him. He just wants to fight with his father. Jordan says he'll be fine by Sunday, and begs Kurt not to do it, because Kurt fought injured and can do this. Jordan says he emulated Kurt his whole life, coming to Raw and being with him has been a dream come true. "Don't take this away from me, I won't get another chance like this." Jordan keeps hitting the father card hard, and Stephanie arrives and cuts him off. She tells Kurt to make the announcement and do it now. But Triple H's music hits and business has picked up. He and Angle go face to face, and Triple H announces that he is joining team Raw, replacing Jordan. The crowd chants for a pedigree, and Triple H lays out Jordan with the pedigree. Well Raw needed an answer to Cena, and Triple H fits that. Angle just let him lay his son out, which again, should lead to the Jordan heel turn since his dad didn't stand up for him. This is also likely another way to kick off the build to Triple H vs. Angle. I'm not saying I think it's good, but I get what they're going for. It really feels like desperation booking, changing the title to Styles, and adding Angle, Triple H and Cena to the 10-man tag.
Finn Balor & Samoa Joe vs. Anderson & Gallows: Joe shoves Balor down, allowing Anderson to attack. Joe and Balor with blind tags, and they slowly start working together. Post break, Balor and Joe are friends and working well together. Anderson cuts off Balor after Gallows distracted him. Gallows tags in and hits a superkick, and follows with elbow drops. The good brothers take the heat and ground Balor. Balor starts to fire back, but runs into a spinebuster for 2. Post second break, as the heat on Balor continues. Balor hits a desperation PELE, and makes the tag to Joe. Joe runs wild, taking out both of the good brothers and tags in Balor. Joe lays out Balor and hits the elbow suicida on Gallows; Balor finishes things with the double stomp. Finn Balor & Samoa Joe defeated Anderson & Gallows @ 12:59 via pin [**] The final 30-seconds were a blast, but it felt like it took an hour to get there; it took too long to accomplish the goal of Balor & Joe working together and winning, and they lost the crowd the longer it went on. They lost the crowd the longer it went on, but it was technically sound.
– Alexa Bliss says when she came to Raw, the power shifted and Smackdown became the B show. She teases showing up for tomorrow's Charlotte vs. Natalya match.
Braun Strowman vs. Kane: They brawl right away and spill to the floor. Strowman lays in strikes, now working body shots and Kane is down. Kane fights back and sloppily slams Strowman to the steps. Kane gets a table, sets it up and then attacks Strowman with chair shots. Strowman fights off a chokeslam, and now he attacks with chair shots. They battle on the ropes now, and Strowman knocks Kane into the ring. Kane now grabs Strowman for a chokeslam, but Strowman fights him off. Strowman then powerslam Kane through the ring. The bell never rang, so this wasn't a match, just a brawl with the through the mat spot too close the show. It was fine in terms of keeping the feud going, but unless they conveniently stay under the ring until Sunday, this felt like a waste of the final segment, which really should have been selling the Survivor Series show.
Now you see them… NOW YOU DON'T! WHAT JUST HAPPENED?!#RAW @KaneWWE @BraunStrowman pic.twitter.com/wyjZvtKTq4

— WWE (@WWE) November 14, 2017
– End scene.
– Thanks for reading.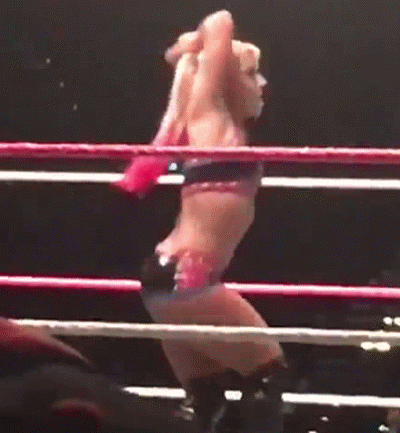 ~GLORIOUS~
4.0
The final score: review Poor
The 411
As a go home show for the PPV, I found tonight's show really lacking. Just about everything felt flat, minus the Heyman promo and Hunter's return, but again it feels like panic booking, and things have broken down back into the McMahon family war. Nothing really changes. Survivor Series on paper looks rather strong and we may get some great matches, but the build has left a lot to be desired.
legend