Csonka's WWE Smackdown Review 11.13.18
November 14, 2018 | Posted by
Csonka's WWE Smackdown Review 11.13.18
Csonka's WWE Smackdown 11.13.18
OFFICIAL RESULTS
– Jeff Hardy defeated Andrade Almas @ 7:55 via pin [**¾]
– Rey Mysterio defeated The Miz @ 7:50 via pin [***]
– The Bar & Big Show defeated New Day @ 7:35 via pin [**¾]
– WWE Title Match: Daniel Bryan defeated Champion AJ Styles @ 19:19 via pin [***¾]
---
– Follow all of my reviews at this link.
– You can check out my top 49 matches of OCTOBER list at this link.
– My WWE Evolution 2018 review is at this link.
– My WWE Sweet Saudi Money II: Blood Money review is at this link.
– We open with highlights from last night's WWE Raw, including Smackdown's invasion, Becky Lynch kicking ass soaked in blood after Nia Jax busted her up, reportedly causing a broken nose and concussion. They announce that Becky is out of Survivor Series, confirming the injuries and showing footage.
AJ Styles Talks: Styles says on Sunday, he faces Brock for the second year in a row. He has defended his WWE Title for over 370 days and been the workhorse since he's been in WWE. He's beaten all comers, but not Brock. He has a second chance when most don't survive the first. Paul Heyman arrives and introduces himself. He's here out of respect to Styles, and says there is no one Brock wants to fight more than Styles. And that is because Styles is one of the greatest of all time. Styles says we'll never see Styles vs. Bryan, and Styles is not a consolation prize, as it will be a pleasure to watch the rematch. But Heyman makes sure to call Styles the second best performer, and Styles says he knows what Heyman is doing. Styles respects Bryan, but he recently tapped him out. He hasn't forgotten his loss last year to Brock, but while he walked out, Brock limped out. Styles has gotten better at tapping people out while Lesnar has become more vulnerable. Sunday will be about Styles, the face that runs the place. Daniel Bryan arrives and says that he's not sure why they are talking about him. Yes, Styles did beat him and he accepts that. Bryan respects Styles, but he's been looking for a reason to punch him in the face. If Styles mentions him one more time and he will punch him in the face. Styles says Heyman brought up his name, and if Bryan is still hot over this, Styles mentions his name and Bryan attacks. Shane calls out the troops and try to break this up and refs and agents arrive. They keep fighting and finally get separated. This was a good and interesting segment to kick things off, could we see a change in plans later tonight?
– Bryan argues with Shane and Styles arrives and they all yell and Shane books the title match for later tonight.
Andrade Almas w/Zelina Vega vs. Jeff Hardy: Almas attacks at the bell. He works over Jeff in the corner, laying the boots to him. Almas follows with chops and knee strikes, but Jeff hits a jawbreaker, but Almas goes traquilo as Jeff kicks him to the floor. We go screen in screen as Jeff follows and attacks. Back in and Almas takes control, hitting a dropkick and covering for 2. Jeff battles back with a kick, but Almas cuts him off, covering for 2. Almas grounds things, working the arm. Jeff fights to his feet, and they work into a double down. Back to full screen as they trade strikes and Jeff hits an atomic drop, leg drop to the balls and basement dropkick for 2. Almas counters twist of fate, gets Jeff in the tree of WHOA and hits the top rope double stomp for 2. Jeff then gets a cradle for 2. They work into counters and Almas hits the back elbow, covering for 2. Jeff fights out of the hammerlock DDT and hits twist of fate. He heads up top and the swanton finishes it. Jeff Hardy defeated Andrade Almas @ 7:55 via pin [**¾] This was pretty good, with Almas looking good again, and then losing… again.
– Paige says Miz gets to replace Bryan on team Smackdown with someone new as the only captain now. Miz adds Jeff Hardy to the team. He ties to kick Rey off the team, saying they need a clean slate and Rey was Bryan's pick. Paige says Miz has to beat Rey if he wants him off the team.
– Nakamura makes a rare Smackdown appearance for an interview. He's asked about facing Seth Rollins on Sunday. Rollins broke his heart when he said that he wasn't thinking about him. All he thinks about is Rollins, so at Survivor Series, he'll break Rollins' face.
The Miz vs. Rey Mysterio: If Miz wins, Rey is off the Survivor Series team. Miz cradles him right away for 2. Miz keeps going for pins and they work into a stand off. Rey cuts him off with a bulldog and covers for 2. Miz finally stops the momentum, hitting a clothesline, and grounding the action. Rey fires back with kicks and dumps Miz to the floor, but Miz counters the sliding splash with knees. Post break, and they are working up top. Rey knocks Miz to the mat and flies in with the seated senton and head kick for 2. Miz cuts him off and hits the short DDT and that gets 2. Miz follows with the sitout powerbomb for 2. Rey fights back with kicks, and Miz to the ropes and the 619 follows. Miz counters the frog slash into a cradle for 2. Rey then cradles him and wins. Rey Mysterio defeated The Miz @ 7:50 via pin [***] This was good as they have been working well together.
– Orton arrives, fails in attacking Rey, Rey bails so Orton RKOs Miz and leaves.
– Backstage…
A broken face, but a fighting spirit. #SDLive #WomensChampion @BeckyLynchWWE will address the @WWEUniverse NEXT! pic.twitter.com/c4pFZyAiFu

— WWE (@WWE) November 14, 2018
"Take my word, with a severe concussion and a broken face, I can STILL kick Ronnie's a**." – #TheMan @BeckyLynchWWE #SurvivorSeries #SDLive pic.twitter.com/MtfHBpXWOm

— WWE (@WWE) November 14, 2018

Paige Here: Paige calls out Charlotte, Lana, Carmella, The IIconics, Sonya, Mandy, Naomi, and Asuka. Paige discusses Becky's injuries, and cannot compete on Sunday. Paige says that Becky will handpick her replacement tonight, and here she comes. The crowd loves Becky. A good beating has never stopped her, but she will not be cleared to fight on Sunday. She tried all day to be cleared, but has run out of time. Last night they invaded Raw and she tasted blood as she beat the hell out of Rousey and half the locker room. That was just a taste of Survivor Series, and even in her condition she could kick Rousey's ass, but they won't let her. Rousey isn't the baddest bitch on the planet, she's the luckiest. SO now she has to pick someone she knows who can get the job done. She looks all the women down, they make their cases, and picks Charlotte, telling her to make her tap and shakes her hand and they hug; respect. The others hug Charlotte as well. I'm a bit surprised that they went with Charlotte, only because that was a heavily rumored Mania match. It was a shitty situation, and they tried to make the best out of it, and I'm fine with Becky picking Charlotte out of respect, if Asuka would have been kept strong, I would have went with her, but she's been nothing but a dancing fool as of late. Maybe they are finally going to start building to the Horsewomen vs. Horsewomen feud.
– Charlotte comments backstage about what just happened. She's fought with and against Becky, but Sunday, she fights for her to prove Smackdown's superiority.
New Day vs. The Bar & Big Show: Sheamus and Kofi to begin. They work into some back and forth, Woods tags in and they double-team Sheamus and then Big E joins in for triple teams and a cover for 2. Cesaro in and cuts off Woods, tags in Show and takes control by attacking with his ass. We go screen in screen a Cesaro tags in and grounds Woods. Sheamus & Cesaro work quick tags, and keep Woods down. Back to full screen, and Woods fights back, Cesaro tags in and they work double teams on Woods until Big E makes the save. They dump Big E and Show slams him to the barricade. Woods fires back, but Sheamus hits a knee strike and then takes him up top. Woods shoves him off and hits a missile dropkick. Tag to Kofi and he runs wild on Cesaro. Cesaro cuts him off with uppercuts, but Kofi battles back and hits the high cross but Sheamus makes the save. Sheamus brogue kicks Big E to the floor, Show attacks Woods and Kofi hits SOS for 2. Cesaro cuts him off, Show tags in and hits the KO shot and pins Kofi. The Bar & Big Show defeated New Day @ 7:35 via pin [**¾] This was pretty good, but the Bar vs. New Day 2 on 2 matches are better and have more energy to them. Show added nothing here, he wasn't bad, but added nothing.
– The Usos meet with Sanity, the Colons, & Good Brothers and they are all on the Smackdown team. They join in unity.
– They have been teasing Raw invading, so it feels like AJ vs. Bryan goes 20-minutes and then the insanity begins; just a guess.
Champion AJ Styles vs. Daniel Bryan: Styles attacks at the bell, rushing Bryan to the corner and as Bryan fires back, Styles dumps him to the floor. The slingshot forearm connects. Post break, and Bryan is working over Styles with rights. He follows with kicks, but Styles counters and starts attacking the leg of Bryan. Styles grounds things, but Bryan fires back with an enziguri. Bryan then cuts off the springboard attempt and they work to the floor. Bryan posts Styles, attacking the arm. Back in and Bryan continues to focus on the arm. Styles fires back, but Bryan grounds Styles and covers for 2 as he goes back to the arm. Bryan now stomps away at the arm, and covers for 2. Styles fires back, they trade, and Styles lands a flurry and hits the corner forearm. Bryan counters back and they work into a double down. Post break, and Bryan hits the corner dropkick, they work up top and Bryan hits the RANA and that gets 2. Bryan heads up top and Styles cuts him off, follows him up and lays in rights. Bryan fights him off until Styles hits a PELE. Styles back up top and Bryan slips out, crotches Styles and puts him in the tree of WHOA and lays in kicks. The dropkick follows and Bryan takes him back up and the belly to back superplex connects and Bryan covers for 2. Bryan follows with kicks, but Styles cradles him and transitions for the clash but Bryan attacks the arm to escape. They trade, Styles' knee gives out and manages a victory roll for 2. The PELE follows and the springboard 450 is countered by knees and Bryan gets the YES lock. Styles makes the ropes. Styles counters the busaiku knee and gets the calf crusher, Bryan counters into an arm bar and into the YES lock again. Styles rolls into the catapult and hits the springboard forearm on the ref for the ref bump. LOW BLOW by Bryan. Bryan hits the busaiku knee and the cover gets 3 and we have a new champion. Daniel Bryan defeated Champion AJ Styles @ 19:19 via pin [***¾] While not quite as good as the previous match, I did think that this was very good stuff. The Becky change was expected due to the injury, but for the second tear in a row they decided to blow up the WWE vs. Universal title plans and pulled a tile change just before the event. On one hand I was excited for Styles vs. Lesnar II, but I have also always wanted Bryan vs. Lesnar, but I didn't imagine it this way, which is a heel vs. heel match instead of a natural underdog face vs. monster heel match. Also, while Bryan has shown he can be a great heel, it feels a bit out of nowhere, despite some light teases, and ruins what I felt was a natural story of Bryan overcoming the odds as the returning from retirement babyface to win the title; that story felt so easy to me. I guess we'll see what happens, although while I think Bryan will do well in the role, I'm not the biggest fan of it personally.
– Bryan beats his ass post match and poses with the championship and smiles.
– End Scene.
– Thanks for reading.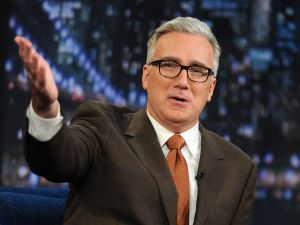 "Byyyyyyyyyyyyyyyyyyyyyye Felicia!"
7.0
The final score: review Good
The 411
Tonight's episode of WWE Smackdown was a good and certainly newsworthy show, with some final Survivor Series build, and big changes.
legend