Csonka's WWE Smackdown Review 9.18.18
September 18, 2018 | Posted by
Csonka's WWE Smackdown Review 9.18.18
Csonka's WWE Smackdown Review 9.18.18
OFFICIAL RESULTS
– Cesaro defeated Kofi Kingston @ 7:15 via pin [**¾]
– WWE US Title Match: Champion Shinsuke Nakamura defeated Rusev @ 11:22 via pin [**¾]
– Non-Title Match: Champion AJ Styles defeated Andrade Almas @ 14:55 via pin [***¾]
– Asuka defeated Billie Kay @ 1:42 via submission [NR]
---
– Follow all of my reviews at this link.
– I did a column, "Where Are They Now, The Cruiserweight Classic Finals Performers" which you can check out at this link.
– You can check out my top 51 matches of AUGUST list at this link.
– Check out my WWE Hell in a Cell review at this link.
MIZ TV: The Miz welcomes us to Miz TV, and promises a special guest. He hypes his #1 contender's match with Bryan at WWE Super Show-Down. Commentary acts like this is a new thing but it's been announced for weeks. His special guest is, of course, Maryse. They are gloriously obnoxious as Maryse says beating Brie was the easiest thing she's done in her life. They make fun of and completely mock Brie & Bryan's relationship, claiming that they are a marriage of convenience that ended up losing to a superior couple. Maryse announces that (for now) tonight is her last night on Smackdown. She's going back home to be the mother of the century. Miz promises to destroy Bryan now because the crowd pissed him off and calls out Bryan. Bryan is out and pissed. They brawl and Bryan dropkicks Miz into Maryse. DRAMA as Bryan feels bad and check on her… IT'S A TRAAAAAAAAAAAAP and Miz attacks. Miz then accidentally knocks Maryse to the floor and Bryan dumps Miz to stand tall. This was a pretty good opening segment, as Miz & Maryse were great assholes, but I felt that they tried to get a bit too cute at the end, and continuing the build to Super Show-Down.
– Bryan is interviewed backstage. Miz only called him out because he's a coward with a plan, he didn't think Miz would stoop so low and in Australia, he'll punch Miz in the face and punch his ticket to a WWE Title shot.
– New Day talks about retaining the titles at HIAC and will then move on to Super Show-Down and defeat the Bar. We get some horrible crocodile hunter outfits and bad accents. It wasn't funny.
Cesaro vs. Kofi Kingston: Sheamus, Woods, & Big E are at ringside. The match starts during the commercial as Kofi takes early control and dumps Cesaro to the floor. Kofi rolls him back in but Cesaro takes control, chop blocking the knee. Cesaro takes control, grounding the action as he works the knee. Back to full screen as Kofi looks to fire up, gets cut off and Cesaro locks on the half crab. Kofi escapes and gets to his feet, and the victory roll gets 2. Cesaro then cuts him off with an uppercut and that gets 2. Cesaro quickly grounds things again, but Kofi counters back with an enziguri and lays in chops. Kofi is slowed as he climbs up top but Cesaro cuts him off with a dropkick. Cesaro follows Kofi up top and gets knocked off allowing Kofi to hit a tornado DDT for 2. Cesaro gets dumped and Kofi hits a wacky springboard attack for 2. Back in and Kofi hits SOS for a good near fall. Cesaro quickly cuts that bullshit off and hits the neutralizer for the win. Cesaro defeated Kofi Kingston @ 7:15 via pin [**¾] Pretty good stuff here, Kofi sold the leg well, but more importantly, Cesaro won because the Bar getting a tag title shot really had no heat and made no sense as they lost the tag tournament that JUST finished ahead of HIAC.
– Rusev & English have words over their HIAC loss and Rusev tells him to stay away from the ring tonight. Rusev & Lana leave and English rants that Rusev day was all his idea and that all of the failures are Lana's fault. Lana hears all of this and is off to tell Rusev about it.
– Randy Orton is in the production truck, getting sexually aroused as he watches footage of him torturing Jeff Hardy. He makes the production stooge pull up footage of Orton trying to rip off Jeff Hardy's ear at HIAC and promises more destruction to his next victim.
– AJ Styles arrives and is interviewed. He says Joe winning the title would have been the worst thing and says sometimes you get lucky and karma got Joe. They will settle things in Australia, but he needs to focus on Andrade Almas tonight.
– Lana wants to tell Rusev about what English said, but Rusev tells her to wait and asks English to sing him to the ring.
WWE US Title Match: Champion Shinsuke Nakamura vs. Rusev: They lock up and work into some back and forth. Rusev takes early control; Nakamura then cuts him off with knees strikes and kicks. Bad vibrations follow until Rusev hits an overhead toss. Nakamura to the floor, he stuns Rusev off the ropes and back in follows with a jump kick for 2. Post break, and Nakamura is trying to keep Rusev grounded. English tries to cover his tracks by chanting for Rusev on the mic, and Lana is not pleased. Rusev starts to rally, Rusev hits a pop up knee strike and clotheslines. The body kicks follow and then a spin kick. Nakamura avoids the machka kick but Rusev hits the head kick and covers for 2. Nakamura avoids a charge, fires back with kicks, and then misses the corner knee strike. They work to the apron, Nakamura rakes the eyes and Nakamura hits a knee strike off the ropes and knocks Rusev to the floor. Back in, Kinshasa countered with a machka kick and both men are down. English tells Rusev to crush, distracts him, and Nakamura gets the roll up for the win. Champion Shinsuke Nakamura defeated Rusev @ 11:22 via pin [**¾] This was also a pretty good match, but felt as if it was missing something. The finish felt a bit flat, but also worked well for the turn. I'll be curious to see how much of chance they give English on his own.
– Post match, English attacks Rusev and lays him out and sings "Happy Rusev Daaaaaaaaaaay" before leaving as Lana screams.
Non-Title Match: Champion AJ Styles vs. Andrade Almas: Vega is out with Almas. Alma attacks before the bell and puts an ass beating on Styles. Styles tells the ref he can go and the bell rings as Styles fights back with strikes. Almas quickly cuts him off and follows with a back breaker for 2. We go screen in screen as Almas works the Suzuki hanging arm bar in the ropes. They work to the floor as Almas targets the arm. Back in and Almas takes the heat grounding Styles as he continues to work the arm. Back to full screen as Styles hits a desperation DDT for 2. Almas hits a huge back elbow strike and covers for 2. Vega slaps Styles, but he fires up and hits an ushigoroshi for 2. Styles follows with forearm strikes but Almas cuts off the clash but Styles counters the double jump moonsault with his knees. Styles now looks for the springboard, but Almas trips him up in the ropes and heads up top and hits the double stomp to the apron! Almas rolls back in and then kicks Styles back to the floor. Post break as Styles sidesteps a charge and Almas spills to the floor. Styles follows with the apron knee strike, back in and the springboard forearm to the back gets 2. Styles looks for the clash, but Almas fights out and stuns Styles off the ropes and follows with the missile dropkick. The double knees follows and Almas covers for 2. Styles fights off the hammerlock DDT and then gets the clash for the win. Champion AJ Styles defeated Andrade Almas @ 14:55 via pin [***¾] This was a very good, bordering on great match with Almas getting in a lot before finally falling to the WWE Champion. The post match attack also played well.
– Joe attacks post match and they brawl at ringside, Joe rakes the eyes and bails through the crowd.
– The IIconics make fun of the fans as well as Asuka & Naomi.
Asuka vs. Billie Kay: Royce & Naomi are at ringside. Kay runs, Royce distracts Asuka and hat allows Kay to attack. Kay ground things. Asuka escapes and hits an ass attack before running into a big boot for 2. Kay yells a lot and Asuka counters into the Asuka lock and Kay taps. Asuka defeated Billie Kay @ 1:42 via submission [NR] A quick and largely dominating win for Asuka.
UP NEXT: You're invited to the official coronation of the new #SDLive #WomensChampion, @BeckyLynchWWE! pic.twitter.com/hmXBmSmpws

— WWE (@WWE) September 19, 2018
Becky's Championship Celebration: Paige is out and introduces Becky. Paige congratulates Becky and hands her the championship as the crowd chants, "you deserve it." It took her two years to get her title back and this is her show now and she will get what she deserves. But she wants Charlotte out here now. Charlotte arrives and Paige tells them no fighting tonight and Charlotte agrees. Charlotte says she isn't here to steal the spotlight, she's here to show respect and tell Becky she was the better woman at HIAC. She says Becky threw away a lot to win back that title, and she can't wait until Australia to win her title back. Becky says she stopped listing and says to shut up because the champ is talking. She beat Charlotte, and proved her wrong. She didn't let Charlotte take her spotlight at HIAC, but says Charlotte can raise he hand tonight. Charlotte refuses so Becky tells her to strap the title on her. Charlotte says she wished there was some of her friend left, and congratulates her again. Becky says she was kidding, and then tells Charlotte to call her queen. Charlotte goes to leave, Becky calls her a bitch and they brawl to the floor and Becky slams her over the announce table and then to the barricade. Becky locks on the disarmher and stands tall and then hits an XPLODER. Becky leaves sad Charlotte in the ring. This was a pretty good segment to close the show, they are determined to make Becky the heel here, and her stuff was good, but the fans aren't buying it and still want to support her. It doesn't help that Charlotte doesn't come off as a sympathetic babyface in any way.
– End Scene.
– Thanks for reading.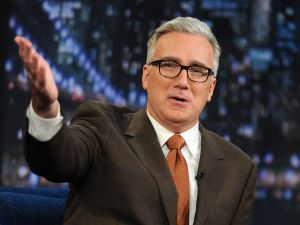 "Byyyyyyyyyyyyyyyyyyyyyye Felicia!"
6.8
The final score: review Average
The 411
The post WWE Hell in a Cell edition of WWE Smackdown was a pretty good and easy to watch show. The build to WWE Super Show-Down continued, AJ Styles vs. Andrade Almas gave us some very good wrestling, and the show felt focused as the programs continued the build to WWE Super Show-Down. It wasn't great, but it made sense and was an easy watch.
legend