Jeremy's WWE NXT Review 5.23.23
May 23, 2023 | Posted by
Jeremy's WWE NXT Review 5.23.23
Hello, everyone and welcome to our live WWE NXT coverage right here on 411! I'm Jeremy Thomas as usual, and tonight NXT presents the go-home show for NXT Battleground. Tonight's show will feature the semifinals of the NXT Women's Championship Tournament as Roxanne Perez battles Tiffany Stratton and Cora Jade takes on Lyra Valkyria. Plus Tyler Bate will face Eddy Thorpe while Noam Dar battles Nathan Frazer, and Tank Ledger vs. Hank Walker will happen for those who care about that. We'll almost certainly get more of Carmelo Hayes and Bron Breakker's feud as well, plus more fun stuff.
Here at Thomas HQ, I'm staying busy with the movies as I started off the past week with a hilarious comedy special in Jinkx Monsoon: Red Head Redemption for rent on Prime Video that I can't recommend enough. I rewatched the 2020 action thriller Becky, which remains a lean but fun time, and then watched The Wrath of Becky which comes out on Friday. You can check out my review of the new film here, but the gist is that it's a blast.
I also got some other newer movies seen in Polite Society, which was a fun Bollywood-inspired coming of age comedy, and Sisu, which was deliriously violent and quite enjoyable. And then I saw Fast X, which was a good time even if it has lost all sense of stakes since it doesn't want to kill anyone. But Jason Momoa's flouncy villain alone makes it worth watching, even if the rest isn't your cup of tea.
In TV updates, I took a Drag Race break and have been watching Dark Side of the '90s at last. It's no Dark Side of the Ring, but it's solid and good for a nostalgia boost.
Anyway, we're gonna have a lot to cover tonight so let's hop right in.
As a reminder, the GoFundMe for Larry's daughters is still active and if you can make a donation, that would be awesome. Thank you so much to everyone who's done so thus far.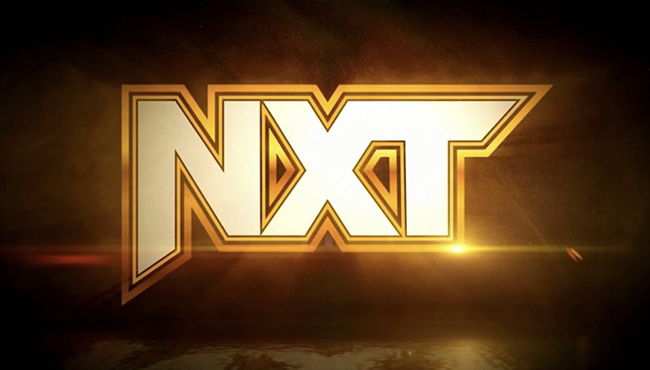 * We get a quick promo from Lyra saying that fate has thrown them together but she's moving past her to Battleground. Cora then says NXT wants and needs her to be Women's Champion and Lyra will be looking at the lights tonight.
Tiffany says when you're the center of the universe things fall into place and Roxanne doesn't understand that, sorry not sorry. Roxy says tonight isn't a fantasy but a reality; Tiffany is a moment maker, but Roxy is a history maker and nothing stopping her from becoming a two-time NXT Women's Champion.
NXT Women's Championship Tournament Semifinal Match
Cora Jade vs. Lyra Valkyria
Lock up to start, Cora batters Jade an then laughs at her, but Lyra is right back up and battles back. Into the corner, Lyra is up and over, they go into the ropes and Lyra misses a springboard but manages to suplex Cora for two.
Lyra dives at Cora but she moves and Lyra ends up on the apron. Cora tangles her in the ropes and nails her, then hits a front dropkick off the ropes for a two count. Lyra catches a kick attempt and knocks Cora down, she rolls her up with her legs for two but Cora slams Lyra face-first into the mat. Double stomp off the ropes, cover for two.
Cora locks in a chinlock to slow things down. Lyra gets to her fight and knocks Cora off of her. Cora charges in the corner but eats feet, missile dropkick off the second rope from Lyra. Lyra with a series of strikes, Northern lights supelx for two. Jade escapes and locks in a front chancery, she knees Lyra and then goes at her in the corner, but Lyra catches her for a suplex and gets two.
Cora yanks Lyra against the ropes and hangs her against the bottom rope, Cora comes in charging but Lyra moves and nails a roundhouse for three!
Winner: Lyra Valkyria (3:41)
Rating: **
Thoughts: Way too short for a match between these two, and the finish came out of nowhere. Very disappointing considering how it could have been..
Cora attacks Lyra after the bett and grabs the kendo stick, she nails Lyra in the knee and officials separate them.
* Axiom and Dabba-Kato WALK backstage.
* Dijak has arrived in the building, and Ilja shocks the world by waiting until AFTER he's out of the parking lot to attack. Ilja batters Dijak and pulls up the rolling fright door, then tries to slam it down on him. Dijak holds it up and officials are there to break it up.
Axiom vs. Dabba-Kato
Dabba and Axiom stare off, Dabba swings but Axiom ducks and lays in kicks to the thighs. Dabba catches a kick but Axiom with an enzuigiri. Dabba goes for a chokeslam, Axiom flips over and goes into the ropes but gets caught and slapped down. Dabba one-hand shoves Axiom to the outside and comes out, Axiom nails him to no effect and Dabba-Kato with a big slap to the chest.
He grabs Axiom and chucks him over the top and climbs in, but Axiom catches his leg and wrenches it in the ropes. Axiom with another kick to the leg, he goes in for a series of kicks to the chest and charges in but gets planted. Two-handed sit-out choke bomb finishes it.
Winner: Dabba-Kato (1:56)
Rating: N/A
Thoughts: RIP Axiom.
Dabba-Kato attacks Axiom after but Reggie is here to make the save. Dabba goes to boot Reggie out of the ring but Reggie pulls the ropes down. On the outside, Dabba-Kato is held back by officials. Reggie goes to help Axiom up and Axiom isn't having it.
* Tony D'Angelo is in a police interview room as a cop comes in. The cop asks him why his name keeps popping up in investigations, and Tony says he's innocent. Tony tries to bribe the cop and says it's a joke. The cop shows him a video sent by an informant of an assault of some kind, and Tony says it's dark and hard to see. Tony says there's no way that's him.
Another cop comes in and says there's new information that the first cop will want to see. They exit and leave Tony alone.
* We get a vignette where Bron says NXT Stand & Deliver was the culmination of his year-long reign and you have to be at your best against a man like Carmelo Hayes. The vignette recaps Melo's win and the in-ring segment the next week. Bron says it got him thinking about how he carried the brand and title just to pass the torch to someone he's better than? He said Melo can have a torch because he's going to burn it all down.
He says Melo's a guy walking around with the title that has his colors on it, and says they aren't the same; he just woke up. He says he cut Melo in half when he speared him through the stage, and then speared him again when he tried to save Trick. He says he's not coming to Lowell to witness a homecoming; he's coming to dish out a massacre.
Gallus is in the ring with mics. Joe says Sunday's Battleground card looks absolutely stacked, and Wolfgang thought Tony and Stacks would challenge them. Joe says that Tony looks detained, and that if he had to bet they wouldn't see Tony for a long time. Mark Coffey says the Creed Brothers were going to call them but they haven't heard anything.
And right on cue, here come the Creeds! Julius says it sounds like the big bad Galluses don't want a challenge. He says last week they called for him, but this week they're saying it to their faces. NXT Battleground, Tag Titles. Ring ring!
Mark says the problem is, they're an entirely different animal. Brutus says the problem is they're out of surprises and dealt their last hand at Stand & Deliver. Julius says they're not here to throw darts or shoot pool, they're talking Lowell and Battleground. The four will fight, but only two will leave with titles. Joe goes on the attack and it turns into a three-on-two brawl. Mark goes for the finisher on Julius, but Stacks comes out and makes the save! Gallus retreat.
* McKenzie asks Wes about last week when Joe Gacy attacked him and he saw a crack in his friendship with Tyler Bate. He says he thought he could trust Tyler and he doesn't know if it's Gacy in his head or what, but he doesn't know who he can trust. Tyler walks in and Wes says to save it, he doesn't need to pretend to be friends and walks off.
Bate says he respects Wes and everything he's done, but Joe Gacy is a different kettle of fish. But tonight he has a different opponent to worry about.
Eddy Thorpe vs. Tyler Bate
Lock up to start, with Wes Lee on commentary. Eddy with a wristlock that gets reversed, Eddy reverses into a headlock. Bate tries to shoot him into the ropes but Eddy holds on and drops him to the mat. Eddy's shoulders end up on the mat for a two-count.
Bate gets up and trips Eddy, they jockey for position and then stare off. Eddy with a waistlock, Eddy goes into the ropes but gets hit with a dropkick for two. Eddy up on Bate's shoulders but he slides off, Bate with strikes and he goes into the ropes and is hit with a crossbody. He grabs Bate but Bate with a roll-up for two.
Eddy with a big chop and a snapmare, kick to the back. Cover for two. Eddy with a shoulderlock, Bate to his feet but is sent back to the mat. Bate gets to his feet but Eddy with an abdominal stretch. Bate gets free and lays in some strikes, but eats a kick to the gut. Eddy charges in the corner but Bate with a big kick and Euro uppercut off the second rope. Standing SSP for two.
Bate goes for the Tyler Driver '97 but Eddie counters. Bate goes into the ropes but runs into a kick. Bate again off the ropes and hits a big lariat on Eddie. Tyler Driver '97 finishes it.
Winner: Tyler Bate (5:03)
Rating: ** 1/2
Thoughts: Pretty standard match, they got their spots and it was fine for the time it got.
Joe Gacy attacks Bate after the match, Lee comes in and goes to attack but Gacy ducks and Bate gets nailed. Gacy with a double clothesline and holds the title high as Ava looks on happily.
* Lyra is in the trainer's room and McKenzie asks about her injury. Lyra says her knee is bruised and swollen, but she doesn't feel any tears or ligament damage. She says no matter what she'll be fine, she'll rehab and be ready for Battleground. McKenzie asks who Lyra wants to face, and she says Roxy.
* Noam Dar is WALKING backstage. So is Nathan Frazer.
* We get a note of what happened during the break as Bate and Lee argued about Lee accidentally hitting Bate. Lee yelled at Bate and left.
Noam Dar vs. Nathan Frazer
Lock up to start, Dar with a wristlock that puts Frazer on the mat. Frazer up and flips Dar over, but Dar maintains the wristlock. Frazer with a headlock, Dar escapes and locks in one of his own. Frazer shoots him into the ropes, they dodge each other and Frazer with a headlock that Dar counters. They're back up and Frazer with a headlock takedown.
Back to their feet, Dar gets Frazer against the ropes and goes for a kick on the break, but Frazer ducks and nails a headlock takedown. Back to their feet, Dar with a knee strike. he charges into the corner but Frazer moves, into the ropes and he sends Dar to the outside as we go to PIP break.
We're back as Dar has Frazer in a shoulderlock, but Frazer battles out. Frazer goes to springboard off the ropes but Frazer kicks the rope. Frazer hung out over the bottom rope and Dar drops him for a punk kick. Dar stomps the wrist and then the other one, before moving to the ankles. Cover gets two.
Dar grabs Frazer and pulls him to the corner, climbing to the bottom turnbuckle for elbows to the head until the ref backs him off. He goes back in but Frazer fights back until Dar hits a big crack to the jaw. Kick to the chest and another, he goes for a third but Frazer catches it and springboards into an inverted facebuster!
Frazer now laying in the punches, chop in the corner and he sends Dar across the ring. Frazer charges in but gets sent onto the apron, he takes over and hits a leaping spining neckbreaker for two.
Dar counters a kick into an ankle lock but Frazer gets him off and goes for another springboard move, Dar moves and slams Frazer down. he goes for the armbar but Frazer blocks for a few. He locks it in but Frazer gets Dar's shoulders on the mat. Superkick from Frazer, he falls onto Dar for a two-count.
Both men down now, get get to their knees and trade shots as they get fully to their feet. Frazer with chops to Dar but Dar with a jab, he rolls Frazer up for two and hits a big shot to the jaw for two. Dragon Lee comes out to watch and walks over to the Heritage Cup. Dar isn't happy and leaves the ring to shove Lee. Lee nearly swings but stops, Frazer dives onto Dar! Dar in the ring, Frazer with the Phoenix Splash for three.
Winner: Nathan Frazer (12:56)
Rating: ***
Thoughts: Ver5y good, fast-paced effort here from both guys. Dar had a good showing and the loss makes sense, while giving Frazer a much-needed win. Zero complaints.
Frazer and Lee pose with the Heritage Cup while Dar is unhappy in the ring.
* McKenzie asks Ilja about the attack from earlier. Ilja says he's making Dijak feel the pain. Last week was torture but now Dijak is feeling the pain. He'll sign the hold harmless act but at Battleground Dijak will understand he's unbeatable. Dijak comes in and they try to brawl but are held back.
* We get a look at Carmelo Hayes' hometown hero press tour for NXT Battleground. Hayes says this is his first time coming back as NXT Champion and he's excited about it. He makes a few appearances and says he's in the city of champions and it's only fitting he comes home as a champion. He appears at a Celtics game as well. Asked about Bron, Melo says Bron isn't prepared about what he's going to be walking into. He says being in the ring with Bron taught him what he needs to know, and Bron is fast and agile and strong, but he's not Boston Strong and he'll find that out Sunday.
Hank Walker vs. Tank Ledger
Show of respect and then a lock up to start. Tank with a headlock, Hank shoots him into the ropes. They collide and neither man goes down. Hank comes off the ropes and they collide, still no one drops. Another from Tank and then they both go into the ropes, no one is down. Tank powers Hank into the corner for shots, and Hank turns it around for some big shots and a slap to the chest. Hank gets Tank on his shoulder but he slips off and gets him in the corner, he plants Hank and hits a headbutt for two.
Hank nails Tank and they start trading shots. Hank ducks a shot, picks Tank up and bodyslams him. Avalanche in the corner, they go into the ropes and hit a double collision in the ring, Hank covers for three.
Winner: Hank Walker (2:41)
Rating: N/A
Thoughts: Not exactly a slobberknocker.
Bron spears Hank and then Tank as they're recovering. He tells Melo through the camera that he'll see him on Sunday.
* The Creeds are backstage with Ivy when Stacks walks up. Brutus says Tony D finally got caught sleeping with fish, and Stacks scowls. Julius says he appreciates Stacks helping and they're gonna get the titles at Battleground. Stacks says they'll be outnumbers at Battleground and maybe they can make a deal. Julius says they've been burned before so no thanks, but he and Tony will get the first title shot.
* Gigi Dolin is coming out with a mic. She says she's not shy about her broken home she grew up in, or that her brother and her had to learn about addiction from their parents the hard way. They didn't know what a stable family was but she thought she found one here. But Jacy Jayne ruined that. And Gigi is going to end Jacy when she purges everything she ever felt for Jacy.
Jacy appears in the audience and says enough of the emo talk. She says they used to sit in the lounge looking down at everyone which was the run of Gigi's career. Gigi asks why throw it all away, and Jacy says she got tired of carrying Gigi because everyone knew she was destined to bigger and better things on her own. Gigi says she's has been the center of Jacy's attention since they split up and Jacy just wants to do everything she needs to not be known as the third wheel.
Jacy says last time they met in the ring, Jacy won in front of Gigi's brother. Gigi says she gave Jacy stitches in the match and they're still 1 – 1, so let's settle it here and now. Jacy says Gigi is just pandering to her loyal troll fanbase that love to eat up her tragic, depressing and pathetic Instagram stories. She can't wait to be done with Gigi once and for all. So let's settle it next week in a steel cage.
Gigi says she doesn't pander; she wears her heart on her sleeve and is as real as it gets unlike Jacy who is a fake-ass bitch. She wants a steel cage match next week? How about a weaponized steel cage? Jacy says Gigi is on.
* Luca Crusifino is in a suit outside a courthouse and says he tried to settle it peacefully but now he has to settle it in the ring with him tonight.
* We get a preview of the Heritage Cup match between Noam Dar and Dragon Lee at NXT Battleground.
* The NXT Anonymous account sees Noam Dar asking Ora Mensah to help him and be his second. He says it's an opportunity to strap himself to the Supernova rocket. Mensah says absolutely not. Lash and Jackson walk up and say he can kiss his little cup goodbye.
Luca Crusafino vs. Von Wagner
Luca talks trash and gets carryed to the corner, where Von assaults him. Whip hard into another corner and an avalanche, whip into the ropes and a big boot. Luca falls to the outside, Von chases him and rolls him back in. He charges into the corner, Luca moves and lays in some kicks but gets shoved. Hiptoss into a neckbreaker for Luca, cover for two.
Luca takes over with punches and kicks in the corner, he gets shoved away and Von lays in the punches. Whip into the ropes for a back elbow. Von charges Luca against the ropes but Luca moves and Von goes to the outside. Luca goes after Robert Stone and takes the Von picture, laughing about the freak. Von lariats Luca down, rolls him into the ring and grabs him, laying in punches in the ropes. He won't stop and the DQ is called.
Winner: Luca Crusafino by DQ (2:38)
Rating: N/A
Thoughts: Welp, that happened.
Von attacksa Luca after the break and tosses him into the barricade. He grabs Von and goes to powerbomb him, Robert tells him not to. Von stops and Stone tells him to go — but Von grabs Luca and power bombs him onto the table!
* Tony D is still in the interrogation room. The cops come in and Tony asks if they're good to go, and they tell him to put his hands behind his back as they arrest him. They take him out of the room.
Set For Next Week:
– Weaponized Steel Cage Match: Gigi Dolin vs. Jacy Jayne
NXT Women's Championship Tournament Semifinal Match
Tiffany Stratton vs. Roxanne Perez
Tiffany calls for a test of strength that Roxy has to leap for. Roxy takes over and gets Roxy's shoulders on the mat for two. Roxy with a waistlock, she flips Tiff and bridges for a two count. Roxy with a headlock, she gets sent into the ropes and collides with Tiff to no effect. She comes back off and gets a shoulder to the gut, she comes off and goes for an armdrag. Tiff lands on her feet but gets rolled up for two. Roxy with a sunset flip for two as well.
Wristlock for Roxy, she is backed into the corner for a two count. Roxy with a back elbow and an armdrag into a shoulderlock. Wristlock countered by Tiff with a shot to the head, she locks in the wristlock and begins to work the shoulder. Roxy manages to get a headscissors and spins around, she sends Tiff to the outside and dives. Tiff catches her but Roxy slips off, Roxy sends Tiff into the apron and rolls her in. Up top but Tiffany knocks her off to the floor as we go to PIP break.
We're back with Tiffany kicking Roxy in the gut and going for a gutwrench suplex, Roxy counters and hits a dropkick sending Tiff out of the ring. She dives onto Tiffany and then goes back in the ring to do it again! Tiff in, Roxy climbs up and hits a high crossbody but Tiff rolls through, somersault plant and she goes for her moonsault but Roxy moves. Roxy with mounted punches, she hits a Euro uppercut off the ropes. Tiff catches her though with a spinebuster bomb for a nearfall.
Tiffany picks Roxy up, front suplex hangs Roxy on the ropes. Tiffany to the middle rope and grabs Roxy for a superplex but Roxy gets free and huts a super-rana, cover for two-plus. Shot to the gut from Roxy, she goes HAM with punches and goes for a front Russian legsweep but Tiff blocks it. She goes for a powerbomb, Roxy with a rana out of it. Several quick nearfalls, Roxy is up and lies in wait for Tiff. Kick to the gut, Pop Rocks countered, Tiffany plants Roxy and hits the Prettiest Moonsault for three.
Winner: Tiffany Stratton (9:36)
Rating: ** 3/4
Thoughts: Fairly strong match to main event. It wasn't perfect, but they worked hard and for the most part they delivered. Tiffany winning was expected given she's facing a babyface in Lyra.
* Vic runs down the NXT Battleground card.
* My feed went out, but when it comes back Ilja and Dijak have signed their hold harmless agremeent and are now beating the tar out of each other. Ilja laps off the steps and belts Dijak with the diving forearm, then stands on the steps and makes orgasmic sounds.
* We get a last promotional video for NXT Battleground playing up WWE's history in Boston and then focusing on Bron vs. Melo again, then the other matches.
And with that, we're done for the night!
5.5
The final score: review Not So Good
The 411
NXT is usually good about keeping things focused for the go-home show of a PPV, but that wasn't the case this week. We had too much going on as they're in a weird point, trying to fill spots left by the draft while also hard-selling Battleground. We had some good stuff but too much that just didn't need to happen when a more focused episode without Tank vs. Hank and Dabba vs. Axiom would have been better. Not an actively bad show, just kind of passable and I expect more from a pre-PPV episode of this show.
legend