Csonka's Impact Wrestling Review 9.13.18
September 13, 2018 | Posted by
Csonka's Impact Wrestling Review 9.13.18
Csonka's Impact Wrestling Review 9.13.18
OFFICIAL RESULTS
– Lucha Bros defeated The Cult of Lee @ 12:30 via pin [***¼]
– Alisha defeated Katarina @ 0:03 via pin [NR]
– LAX defeated The Fraternity @ 4:10 via pin [**]
– X-Division Title Match: Champion Cage defeated Kongo Kong @ 4:30 via pin [**¾]
– World Title Match: Champion Austin Aries defeated Fallah Bahh @ 16:22 via submission [***]
---
– Follow all of my reviews at this link.
– I did a column, "Where Are They Now, The Cruiserweight Classic Finals Performers" which you can check out at this link.
– You can check out my top 51 matches of AUGUST list at this link.
– My Impact Wrestling vs. UK 2018 review is at at this link.
– My Impact Wrestling One Night Only: Bad Intentions 2018 review is at at this link.
Moose, Austin Aries, and Killer Kross Talk: They have some golden couches and a table in the ring. Aries says they are running the placed, took out Johnny Impact last week, and no one can stop them. Everyone who stepped up to them was put down. Moose teases check in on Alisha for Eddie and bring her champagne. Says, "have you seen her? Bring her a six-pack." KM & Fallah Bahh arrive. Aries mocks Bahh for being fat and then apologizes, saying it's 2018 and you can't fat shame anymore. KM says they are motivated and are here to speak their minds KM says Aries is a liar and not the greatest man that ever lived. He also calls him a horrendous world champion. KM says he and Bahh have their backs, unlike Moose and Eddie. He then calls Moose, deuce; because he's shit you see. Aries insincerely apologizes to them and offers them a peace offering, a gift. He offers Bahh a shot at the world title. They shake on it. This was a solid opening segment, with some funny lines, but far from great
Lucha Bros (Pentagon & Fenix) vs. Cult of Lee (Lee & Konley): Lee and Pentagon start us off. It immediately breaks down with the Lucha Bros running wild and clearing the ring. Post break, and Fenix is working over Lee and hits a missile dropkick. Lee cuts off the cutter and work double teams until Pentagon makes the save, but he's also quickly cut off. Konley follows with rights and covers for 2. Konley works over Fenix, tags in Lee, and double teams follow until Pentagon makes the save. Konley grounds Fenix, and rakes the back. He lays in chops, and then Lee joins in and they continue to isolate Fenix. Fenix fights them off and hits the double cutter. Pentagon in and double teams follow from the Lucha Bros. Pentagon lays in chops on Konley, lighting him up. Lee makes the save, it breaks down and Cult of Lee hits a doomsday double stomp for 2 as Pentagon makes the save. The Lucha Bros look to take control, Pentagon is dumped and then takes out Konley. Dive by Fenix and Pentagon hits the super backstabber. The double stomp/package piledriver combo finishes things. Lucha Bros defeated The Cult of Lee @ 12:30 via pin [***¼] This was a good, fun, and action-packed opening match.
– oVe cuts a promo and via video, and challenges cage, Pentagon, & Fenix for Bound for Glory.
– KM & Bahh walk and KM is excited for Bahh's title shot. KM says they are going to be co-champions but Bahh is concerned. KM pep talks him and says they need advice from former champions.
– KM & Bahh look for Eli Drake and find him. KM asks him for advice and Drake makes fun of them. Drake is going to call out people next week in Mexico.
– The GWN flashback is to the Von Erichs in 2014 vs. The BroMans.
– Allie & Kiera Hogan are interviewed about last week. Allie doesn't like Tessa, but made a promise that no one else would go into the coffin, not even Tessa.
– Tessa is interviewed and says that Allie has everyone else fooled but she sees through her. She didn't need Allie's help and next week, in Mexico, we will all see why she is undeniable.
Katarina vs. Alisha: As the bell rings, Grado & Hendry arrive. Grado is too upset to talk. Hendry says Grado can't even eat and has lost weight. Hendry says she deserves a proper response. He plays a video, titled "access denied," and making fun of her "pirate brother." Alisha then rolls up Katarina and wins. Alisha defeated Katarina @ 0:03 via pin [NR] It was all angle, a bad angle that keeps going on.
"How could you ask me to be your lover, what the hell did you do with your pirate brother!" @joeshendry's surprise for @katarinasinfamy was a brand new song – Access Denied! #IMPACTonPop pic.twitter.com/NyMpTVy3Ut

— IMPACT (@IMPACTWRESTLING) September 14, 2018
– KM & Bahh meet backstage, and Scarlett appears. She's proud of Bahh and seduces him and tells him "Bahh."
– Josh Mathews talks with Johnny Impact. Impact is at home recuperating from last week's attack. We get highlights from the attack. Impact says Aries had backup, and right now he's frustrated. He's annoyed by the damage on his body, but he'll be back at Bound for Glory. He'd love for this to be one on one, but can't ignore Kross & Moose. Aries is insecure and that's why he has Moose & Kross.
LAX vs. The Fraternity: Ortiz attacks and beats the shit out of Decker with a flip-flop. Decker cuts him off and the Fraternity works quick tags and double teams. Santana in for the save, but he's cut off with double teams. They then work over Ortiz and cover for 2. Ortiz runs them together, Santana back in and takes control back. Decker flies and wipes out Ortiz on the ramp. Ortiz cuts off Decker with a chokeslam on the ramp. Back in and they lawn dart Dickson into Decker and the street sweeper finishes it. LAX defeated The Fraternity @ 4:10 via pin [**] This was an ok little outing, and all action before LAX took the win. The post match continued the build for BFG and really solidified King as a piece of shit.
– King & the OGz arrive and King complains about the cease-fire. He tries to trick LAX into breaking the cease-fire, and keeps talking shit. Konnan holds LAX back, and King says he regrets that the kid he hit with the car is still alive.
– Aries, Moose, & Kross are interviewed. Aries is happy and says that tonight, he'll defeat Bahh. He says all of his challengers for BFG are gone, and says there may not be a BFG at the rate they are taking people out.
– Rich Swann meets with Bahh and gives him a pep talk and says he knows he can beat Aries. Matt Sydal arrives and talks his path of enlightenment bullshit to Swann. Swann wants to enlighten his ass in Mexico.
– They are bringing back the Hall of Fame and will announce the new member next week.
Champion Cage vs. Kongo Kong: Kong attacks right away, and overpowers Cage before cutting off a dive. Kong then hits a cross body over the ropes from the ramp for 2. Kong follows with an ushigoroshi, and heads up top. Cage cuts him off, follows him up and Kong shoves him away and then misses the splash. Cage follows with a powerslam and springboard moonsault for 2. Cage fights off a chokeslam, and trips Kong into the ropes but Kong cuts off the 619. The cannonball follows and Kong covers for 2. Cage catches Kong in the corner and hits a sitout powerbomb for 2. Kong cuts off the clothesline but back flips out of a chokeslam and kills Kong with a lariat. The F5 finishes it. Champion Cage defeated Kongo Kong @ 4:30 via pin [**¾] This was a pretty good match; short, but action packed and a lot of fun. It was exactly what it needed to be.
– Cage accepts oVe's BFG challenge.
– Grado & Hendry offer Bahh words of encouragement as he heads to the ring.
Champion Austin Aries vs. Fallah Bahh: KM, Moose, & Kross are all at ringside. They stall a bit to begin. Aries works a headlock, Bahh counters and Aries picks up the pace and frustrates Bahh. Bahh grabs a headlock; Aries with elbows and strikes to escape but Aries makes Bahh run and blows him up. Post break, and Aries is mocking Bahh. They lock up and Aries works a headlock. Bahh escapes and hits a shoulder tackle. Aries slaps him and Bahh is pissed and lays in chops on Aries. Bahh chops him to the mat and Aries to the apron, slingshots back in and rakes the eyes. The chop block follows. Aries grounds things and delivers knee drops. He follows with rights and then lays in kicks. Bahh tries to counter the sunset flip but misses allowing Aries to maintain control. Aries pulls the hair and plays with Bahh, he teases the brainbuster, but Bahh fights him off and he hits a suplex. He follows with strikes and fires up. Aries avoids the corner splash but runs into a Samoan drop for 2. Bahh looks for the banzai drop; Aries cuts him off and attacks the legs. They trade strikes and Bahh hits a belly to belly for 2. Aries counters the steamroller into the last chancery. Bahh fights and makes the ropes. Bahh fights off the brainbuster, and wipes out Aries with the running cross body for 2. Bahh again goes for the banzai splash, gets distracted by Kross & Moose, allowing Aries to hit a sunset bomb and last chancery. Bahh taps. Champion Austin Aries defeated Fallah Bahh @ 16:22 via submission [***] This… this was actually a good and fun match. Bahh is a fun performer, and had crowd support and enough hope spots to make it fun. Aries is just a great professional wrestler and led a smart match, getting the most out of Bahh.
– Post match, Aries and crew beat down Bahh and take out KM with the chair attack on the floor.
– Next Week:
– End scene.
– Thanks for reading.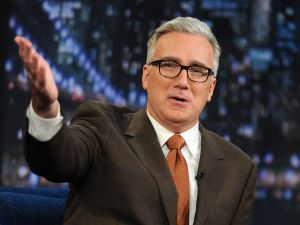 "Byyyyyyyyyyyyyyyyyyyyyye Felicia!"
6.8
The final score: review Average
The 411
This week's episode of Impact Wrestling was an overall solid show as Bound for Glory continues to slowly take shape. The only bad thing on the show was the Katrina/Grado/Hendry angle, which needs to go and fast. They seem to have the pieces in place for the final stretch to Bound for Glory, and hopefully they can put together a string of good shows like they did heading into Slammiversary. While nothing great or must-see, Impact remains a perfectly solid show that feels easy to watch, and you can see the direction slowly taking shape. They just need to really pick it up over the next four weeks.
legend