Csonka's NJPW Power Struggle 2014 Review
November 8, 2014 | Posted by
Csonka's NJPW Power Struggle 2014 Review
Introduction
As a reminder, this will not be another traditional recap, but instead it will be a mash up of the Rs, Instant Analysis and my usual Twitter ramblings I would do during the shows; completely uncensored and as the ideas flow unfiltered to the old keyboard. Remember, this is a review; and I am here to review the show. As always, I encourage discussion and even disagreement, just do so in a respectful manner. I will be doing the review for Raw and most PPVs and iPPVs going forward.
NJPW Power Struggle 2014
OFFICIAL RESULTS
1. Nick Jackson & Matt Jackson beat Alex Koslov & Rocky Romero and El Desperado & TAKA Michinoku Kaientai Dojo (7:33) when Matt pinned TAKA after the More Bang For Your Buck [
***½
]
2. Toru Yano & Kazushi Sakuraba beat Minoru Suzuki & Takashi Iizuka (4:25) when Sakuraba used a Kido clutch on Suzuki. [
*
]
3.
NWA World Jr. Heavyweight Title Match
: Jushin Thunder Liger beat Chase Owens (c) (9:27) with a brainbuster to become the new champion. [
**½
]
4. Karl Anderson, Doc Gallows, Bad Luck Fale & Yujiro Takahashi beat Togi Makabe, Tetsuya Naito, Tomoaki Honma & Captain New Japan (9:47) when Fale used the Bad Luck Fall on Captain. [
***
]
5.
IWGP Jr. Heavyweight Tag Team Title Match
: Kyle O'Reilly & Bobby Fish beat KUSHIDA & Alex Shelley (c) (17:29) when O'Reilly pinned KUSHIDA after the Chasing The Dragon to become the 39th champions. [
****¼
]
6.
IWGP Jr. Heavyweight Title Match
: Ryusuke Taguchi (c) beat Taichi (15:18) with the Dodon-the-End (2nd defense). [
**¼
]
7. AJ Styles beat Yoshitatsu (12:58) with the Styles Clash. [
***
]
8.
NEVER Openweight Title Match
: Tomohiro Ishii (c) beat Hirooki Goto (17:15) with a brainbuster (1st defense). [
****¾
]
9. Hiroshi Tanahashi & Kota Ibushi beat Kazuchika Okada & YOSHI-HASHI (15:56) when Ibushi used a Phoenix splash on YOSHI-HASHI. [
****
]
10.
IWGP Intercontinental Title Match
: Shinsuke Nakamura (c) beat Katsuyori Shibata (17:05) with the Boma Ye (1st defense). [
***¾
]
---
Rocky Romero and Alex Koslov vs. Taka Michinoku and Desperado vs. Young Bucks: While a bit short, everyone involved worked their ass off and this ended up being a very fun opener. They were on full speed, hitting all of the spots you'd expect and even pulling out some stuff that was very creative. Some may feel that it was too spotty or even "choreographed," and I can understand that. It all comes down to personal preference, and some people hate the style. But as an opening match I felt that it got the show off to a good start.
Toru Yano and Kazushi Sakuraba vs. Minoru Suzuki and Takashi Iizuka: And here is another match that is part of what feels like the never-ending series of matches between these four men. The end game is for a January 4th match between Sakuraba and Suzuki, which is all well and good, but I am completely sick of the feud at this point and I actually appreciate the faux MMA stuff they do. Post match, Suzuki made the challenge for a UWF rules match, which is KO or submission only basically, Dome match made.
NWA Junior Heavyweight Title Match: Chase Owens © vs. Jushin Liger: Bruce Tharpe as the evil Ganjin manager is a great man. He works perfectly for his role. I liked Owens first match with BUSHI at the King of Pro Wrestling event, he worked hard and looked as if he belonged. This time the match felt off. It's not all on Owens, as Liger is very hit and miss in the ring these days. Yes he is a legend, the crowd heat was good and the fans reacted to Liger winning the title, but the wrestling itself was average at best. Bruce Tharpe's tantrum post match was tremendous, I appreciate things like him blowing up because his guy lost his belt, because it feels that the title means something. Post match Liger promo seemed to call out Muta for the Dome.
Togi Makabe, Tetsuya Naito, Tomoaki Honma and Captain New Japan vs. Karl Anderson, Doc Gallows, Bad Luck Fale and Yujiro Takahashi: This was a fun multi-man match. In many ways it was the usual Bullet Club multi-man match but worked with more urgency. They got just under 10-minutes, everyone worked hard, got in, it their main shit and got out. In many ways it was simple in execution, but just fun overall, and that's the kind of stuff I appreciate.
IWGP Junior Heavyweight Tag Team Title Match: Kushida and Alex Shelley © vs. Bobby Fish and Kyle O'Reilly: This is officially a show, and these guys tried to steal it. Now don't get me wrong, this isn't a MOTY contender or anything, but it was pretty damn awesome. Fish and O'Reilly had another outstanding showing here, and I feel are really making a late case for Tag Team of the Year. They are upping their profile and simply delivering great matches. The final six or so minutes of this is where all of the money is, and they took a really well worked match and made it great. The finish saw Fish hit a falcon arrow from the top rope, and then O'Reilly and Fish hit chasing the dragon to win the titles. Again, this was a great match and I am enjoying Fish and O'Reilly in NJPW. I am also glad to see them taking the chance given to them and really thriving. Post match we had the former champions; new champions, the bucks and Hooligans had a big staredown. Four-way dance on January 4th it appears, and I'm fine with that. I loved this.
IWGP Junior Heavyweight Title Match: Ryusuke Taguchi © vs. Taichi: I have not been into the Ryusuke Taguchi title run, and that unfortunately continues here. The match wasn't bad, but it had too much extracurriculars with TAKA and Desperado, which became annoying. They also were doing so much and kicking out of shit like the Gotch Piledriver through a table, that when they went to the finish it came off like a limp dick on prom night because no one bought it as the finish. The thing that made this worth anything was the Bullet Club appearing and revealing Kenny Omega as their new member, and setting up the Junior Heavyweight Title match for January 4th.
AJ Styles w/Jeff Jarrett vs. Yoshitatsu: Styles vs. Yoshitatsu was a perfectly good midcard match, but I came away disappointed by Yoshitatsu. Listen, Styles had some great outings this year, including against guys like Lance Archer, basically if Styles is working hard and the other guy is motivated, we can get some damn good wrestling. Yoshitatsu did fine, but I felt as if he wasn't quite ready for this match. He needed to work some more and get the WWE style stink off of him in terms of how to work. It felt like a low card guy getting in way too much against a major star. I wish they could have had a match or two with him working some undercard guys and getting the rust off and then coming in with some more credibility and even confidence. Also, Yoshitatsu, learn to take the Styles clash or you'll break your neck. Post match they did set up for Styles vs. Naito and Jarrett vs. Yoshitatsu for January 4th. DOME BUILD.
NEVER Openweight Title Match: Tomohiro Ishii © vs. Hirooki Goto: So this match was pretty fucking bananas. I discussed Sakuraba and Suzuki and their faux shoot/MMA stuff earlier. I do like that and it can work, but this was different. These dudes were fighting and kicking the hell out of each other. They went wild for 18-minutes and brutalized each other with forearms, elbows, suplexes and clotheslines. For some people it will be too much, Ishii was coughing up some blood at one point, and even if worked that will make people uncomfortable. Also, many don't like that real fight style, which is understandable. I hate to use the term at times, but this came off as a war between two warriors that were looking to outlast the other and simply survive. There was a level of intensity here that dwarfed Cena vs. Lesnar at Summerslam. I love hard hitting and physical wrestling, and this was done so well and pulled me into the action through their insane level of intensity. I loved this and feel that this is for sure a MOTY contender. This was a beautiful exercise in violence. Post match they set up Ishii vs. Makabe. DOME BUILD.
Hiroshi Tanahashi and Kota Ibushi vs. Kazuchika Okada and Yoshi-Hashi: For most people this would be the worst-case scenario. For US wrestling fans we know this as he death spot, in New Japan this is a co-main event spot, but at times matches have issues with the crowd due to other matches over achieving and or being awesome. Okada and Hashi worked over Tanahashi's bad neck, which will likely end up being the focus of the Dome match. Ibushi was the man here, sure the other guys were also working hard and delivered, but Ibushi was the standout performer in my eyes (and scored the win here). The only shame is that as of this writing, he has no partner to dance with at the dome. Still, this was a very good match, especially when they had to follow Goto vs. Ishii.
IWGP Intercontinental Title Match: Shinsuke Nakamura © vs. Katsuyori Shibata: I thought that the show's main event was a good match, but not at the level of the usual NJPW main event. I guess the best way to explain things is that it felt as if it was missing something. You know that feeling, you're watching a movie, TV show, wrestling match and you enjoy it but it seems to be missing that special something that makes it memorable or great. That was this match for me. I liked the work, the wrestling was not only good but also clean and I felt it had a good build; but nothing was really great. Nakamura fucked up Shibata's world by avoiding the penalty kick and landing three bom a ye's to score the victory. Post match Ibushi re-appeared, planted Nakamura with a German suplex as he celebrated his victory and then challenged him for the IC Title on January 4th. Well so much for my worries in the last match because Nakamura accepted the challenge. DOME BUILD.
* End scene.
* Thanks for reading.
* Projected WrestleKingdom card for January 4th:
~ Tanahashi vs. Okada for the IWGP Title
~ Nakamura vs. Ibushi for the IWGP IC Title
~ Ishii vs. Makabe NEVER Title
~ Taguchi vs. Omega IWGP Jr. Heavyweight Title
~ Fish & O'Reilly vs. Romero & Koslov vs. Young Bucks vs. Shelley & Kushida For The IWGP Jr. Heavyweight Tag Team Titles
~ Sakuraba vs. Suzuki in a UWF rules match
~ Anderson & Gallows vs. tournament winners for the IWGP Tag Team Titles
~ Styles vs. Naito
~ Jarrett vs. Yoshitatsu
~ RUMORED: An ROH Title match, an NWA Title and or NWA Tag team Title match, Liger vs. Muta.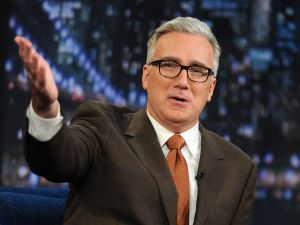 "Byyyyyyyyyyyyyyyyyyyyyye Felicia!"
8.8
The final score: review Very Good
The 411
This was an excellent show overall. While the main event fell a bit short of the usual NJPW excellent, it was still a very good match. We had a great environment, Kenny Omega officially debuting as a member of the roster with the Bullet Club, good wrestling overall, a MOTY contender and most importantly the focused build to the January 4th show at the Dome. This is what I wanted from the show, this is what I expected for the show and that's what I got. New Japan is essentially booking great episodic TV via iPPV, all set to culminate on January 4th.
legend