Csonka's WWE Hell in a Cell Predictions
October 7, 2017 | Posted by
Welcome back to column time with Larry. Today's column is all about WWE Hell in a Cell. Today I'd like to share some predictions for Sunday's PPV, which may go very, very wrong; but I feel that they have a legit chance of coming true. I don't claim to be an expert at making predictions, but wanted to give it a go here. Remember, your comments are always welcomed, and feel free to make some predictions of your own. I hope that you enjoy, and feel free to share your thoughts. It's wrestling, we love it and will disagree. The only rules are "have a take, be respectful of other's opinions and don't be a dick."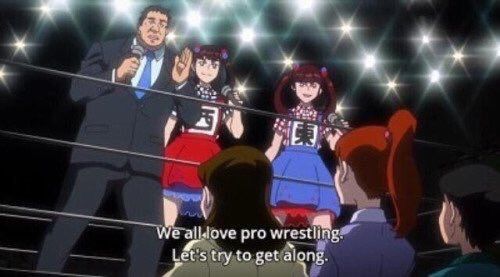 Randy Orton's Disappointing 2017 Continues: Going into Hell in a Cell, there is nothing that that tells me that Randy Orton is motivated and is out to have a good match. Orton, to me, feels like an emotionally and mentally defeated man. As of this writing, Orton feels like the prime candidate for Most Overrated of 2017 (in terms of failing to deliver as a main eventer). Sure the booking of the Wyatt feud did no one any favors, and trying to get good matches out of Mahal will certainly kill your motivation. But the fact is that he should be a professional and do his best, but through most of the year (certainly since WrestleMania) it feels like we've got the bare minimum from Orton. Sure the fans still op for the RKO, but that's about it. But on top of his performances, Orton sounds frustrated and defeated in interviews. He doesn't want to be a babyface, he hates having to live up the body standard he has set (staying in peak physical shape) as he gets older, and to me that is a recipe for another lackluster PPV performance. I love Rusev, I think he's a talented performer in the ring and as a character. But he also hasn't looked motivated as of late, and judging by his booking, it would be difficult for anyone to stay motivated. I think combining all of these factors that we're in for an average at best outing, but I really, really hope I am wrong about all of this and that they have a great match.
Carmella Cashes In: The Princess Becomes The Queen: Natalya is the queen of hearts, Charlotte is the queen of the queen City; they come from wrestling royalty and while they face off on Sunday, I think the princess of Staten Island will ascend to the throne and become the new queen. Carmella had good heat on her when she won her shenanigan filled double money in the bank crown. But I feel that her heat has greatly dissipated, and what better way to get that back than cashing in at Hell in a Cell. I feel that the table is perfectly set for this to happen. Since winning the title, I have felt that Natalya getting the title was a combination of a "thank you/lifetime achievement award/Total Divas story device." So with the idea being that Natalya is only a short-term champion, and that Carmella needs a reset of sorts and to get her heat back, Natalya loses to Charlotte. Charlotte has been saying that she's doing all of this for her dad, and that he will be watching. So she dedicates the big match to her father, wins the title and celebrates the big title win, adding the Smackdown women's title to her collection of Raw women's titles. You can have her win, have the big post match celebration, tell daddy she did it in am emotional moment and then Carmella arrives and absolutely ruins the tender moment, cashing in and stealing the title and moment from Charlotte.
Shinsuke Nakamura Continues to Exist, Jinder Mahal Continues to Reign – Neither Are Good: Going into the WWE Title Match, I have the following thoughts. The build to his match has been bad, I get that some people will label it heel heat as an excuse, but sometimes things just suck. Mahal has been an absolute failure as a champion, repetitive promos, bad promos, the same bullshit match that tends to be average at best with an interference filled finish. I just want to be entertained and he's failed to do that. I can appreciate the fact that the company wanted to try something new, and that Mahal has worked hard, but that doesn't make it good. And then there's Shinsuke Nakamura. Calling Nakamura's main roster run a disappointment maybe an insult to disappointments. I have said it before and will say it again, Nakamura left NJPW because he couldn't go consistently at a high level. Go back and read reviews, many stated that he was phoning it in a lot of the time, only turning up the volume for the occasional big match. So the 37-year old came to the US and signed with WWE, where he could work a lighter style and cruise on his charisma and cool theme music. It feels like a decade ago since that amazing match with Zayn, and right now, Nakamura is just another dude on the roster. Unless they pull a complete surprise and have Nakamura hit a quick Kinshasa and win to get revenge, which I doubt, this will be a match with a guy that works really hard to be average and a guy cruising and working down to his opponent. I highly doubt that we get a title change, but if we do, expect WWE to book a switchback to Mahal in India so that they can film the big moment and the people can embrace Mahal as a two-time WWE champion. Or for a really outside the box idea, he drops it at HIAC, wins it back at Starrcade (to try and make that event special), and Mahal returns to India already the two-time champion.
Sami Zayn Gets Involved in Hell in a Cell.. and Turns Heel: I love Sami Zayn, I feel he's a brilliant performer and the one of if not the best underdogs in all of wrestling. His in ring work is off the charts, and he's brilliant when it comes to selling, telling a story, and taking the fans on an emotional journey. Many had high hopes when he got moved to Smackdown, but for Sami, the grass hasn't been greener on the blue brand. He has repeatedly failed, and to not sugarcoat things, right now, Sami Zayn is a loser, a loser on the brink of snapping. He keeps coming up short in the big matches, even worse losing matches to Aiden English, and on top of that, still falling short against former friend and nemesis, Kevin Owens. But the story is deeper. A while back, when Kevin Owens needed a special referee, he actually went to Sami and tried to recruit him to help. Owens had ulterior motives with the request, he first played off of their past friendship and then attacked Sami's failings, making the lovable underdog question himself and how he does things. Jump forward to when Owens teased suing WWE and taking control, he again ran down Sami, threatening to send him back to the indies. On September 26th Owens and Sami battled on Smackdown, where Owens won via ref stoppage after an all too familiar apron bomb. Sami became a pawn in the game. On the October 3rd edition of Smackdown, Sami met with Shame McMahon, where he tried to explain as the one who knows Owens best that Owens had snapped and that Shane didn't know what he was getting himself into. Shane basically blew him off, and Sami did not appear appreciative of this. Considering Sami's current position, these angles and the fact that he appears primed to snap, I can see him getting involved in the Owens vs. Shane match to prove a point. The initial goal isn't to help Owens as much as it will be for Sami to prove himself to Shane that he is worthy of his attention. But if we got a "Steenerico" reunion, I wouldn't complain. Seeing them reunited, running wild in the tag division for a while would make for a ton of fun. After all, they are destined to do this forever one way or another…
– End scene.
– Thanks for reading.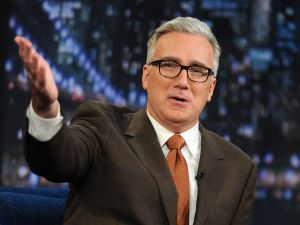 "Byyyyyyyyyyyyyyyyyyyyyye Felicia!"