We got to the War Memorial just before 5pm and the show started right at 5pm, which the WWE has mastered with getting their show going as advertised. There were plenty of seats available with maybe 65-70% of the arena full. Syracuse is usually a good draw for WWE, but the last two house shows haven't had strong attendance. The opener for the show was a triple threat tag team match for the WWE World Tag Team Championships with the New Day, Xavier and Kofi, retaining their titles over the Primetime Players and the Dudley Boys. New Day is over to the point where they might as well actually be babyfaces, which they didn't get over as while doing the same gimmick. The Dudley Boys got a much bigger pop than I was expecting. It was a solid opener with the New Day being the best part of the whole match. Kofi got the win with a rollup on Bubba. After the match, the Dudley Boys put Xavier Woods through a table with a 3D. Los Matadores taking on Curtis Axel and Damien Sandow was the next bout. It seemed as if fans forgot that Matadores had turned heel and when El Torito didn't come out during the entrance it seemingly clicked with everyone in attendance that they should be booing and they switched to booing. The match felt like filler and served zero purpose. It didn't hold anyone's attention in my group. Axel and Sandow won the bout when El Torito, who got a really big pop, came out and cost his former buddies the match by attacking them.
Luke Harper came out and issued an open challenge to anyone. The challenge was answered by Chris Jericho. I really enjoyed the contest and thought they worked rather well with each other. Harper is incredible underrated and could be a bigger star for WWE if given the chance. Harper is a guy who was a 2CW regular before his WWE signing and he is capable of being a great baby face if that is a direction the WWE ever decides going in. Jericho won with the Codebreaker, but it was an energetic and fun match. WWE Intercontinental Champion Kevin Owens defended against former champion Ryback. It's a far cry from Owens matches against Cena a few months ago, but I suppose it wasn't awful or anything. Owens got himself disqualified and was taken out by the Shell Shock to put Ryback over after the match. WWE Divas Champion Charlotte & Becky Lynch were victorious over the Bella Twins. I know everyone is going wild over the Divas Revolution, but I'm just not into it at all. Charlotte got the submission victory over Nikki in the middle of the ring with the Figure Eight. Big Show and Cesaro were up next. Cesaro is such a great talent and has connected with the fans despite Vince McMahon thinking otherwise. Show got the pin fall victory over Cesaro following a choke slam. It's 2015… Show should be elevating talent instead of going over on them. The main event was WWE World Champion Seth Rollins taking on WWE United States Champion John Cena with the US Championship on the line. The match was identical to their recent match on RAW. Sure, it was a good match, but you could call the spots as the match was going along, so that was a bummer. The show was much better than their last time in Syracuse which was a dreadful match. This time around there was some fun action, but far too predictable which is to be expected on a house show. The ended just before 7:30pm so we were able to head over to the Pastime Athletic Club for the 2CW show with time to spare. The show was advertised to begin at 8pm, but the show didn't start until 8:15pm. For several weeks it was promoted as starting with a thirty minute Ironman match between AR Fox and Colin Delaney. That wasn't the case. Instead, the show started with Michael Christopher issuing an open challenge. Christopher had previously been known as Guy Sunshine who was a portrayed flamboyant homosexual character. He largely competed against Jasper Whipple, a tiny nerd, and Isys Ephex. He had yet to have a good match or anything of entertainment value. So, it was an absolute shock when he eventually made 2CW Champion Nick Ando submit and won the championship. There was a big "what the fuck" chant and it didn't come across like fans bought it at all. I know the intent was shock value, but this just didn't work to me at all.
Delaney and Fox went on second and after a slow start it was exactly what everyone was expecting. These guys have had four great matches, though their match in Rome, NY back in May was probably better. The match ended in a draw at one fall a piece. After the match, they agreed to a have no time limit, no disqualification and falls count anywhere to put an end to their series of matches. One of the major companies need to sign Colin Delaney, by the way. Everyone knows how great AR Fox is, but Delaney needs to be seen on national television, again. Jessica Havok and Dick Justice on a mixed tag team match against Pepper Parks and Veda Scott. Scott replaced Cherry Bomb who suffered a broken collarbone and couldn't compete. There wasn't much going on here. Scott essentially turned on Parks by not wanting to get involved but was eventually forced in by Pepper and was defeated upon entrance late in the match. In a rematch from the July Oswego show, Mike Bailey got the win over Cheech with a rollup and a handful of tights, which Cheech did to win in their first match. I thought it was a better match than their Oswego match with Bailey getting over with the Syracuse crowd with his entertaining kicks and overall offense. Cheech continues to be a great heel. A seven man scramble match was next up. This was due to Jay Freddie not being able to compete due to personal reasons and Biff Busick not being able to compete since he is reporting to WWE. So, they just put everyone in a scramble match. The match featured the Devil's Reject, whom I have never heard of, Benjamin Boone, Slyck Wagner Brown, Jason Axe, Ted Goodz, Sean Carr and Isys Ephex. Recently, Ephex has been doing a Weekend at Bernie's kind of gimmick and that was the case here. He sitting in the front row "knocked out" and once some music hit he woke up and cleaned house until the music stopped and Boone got the victory. The mandatory Pete D. Order & EMT taking on Guero Loco and Steve McKenzie was next. Luckily the feud that will never end only lasted thirty-seconds as Bin Hamin hit EMT with a flag on accident and the good guys got the win. I don't get the point of these guys on the show. A three way dance between Joe Gacy, Brute Van Slyke and Moose is next. Moose played football for Syracuse and thus was really over with the crowd. The match seemed to be pretty quick and I wasn't all that entertained by Moose or any of the three. Moose got a "please come back" chant, but I couldn't care less if he came back or not. The title reign for Michael Christopher is now the shortest reign in 2CW history as Kevin Grhaam was able to pin Christopher and win the championship in front of his hometown fans. I was relieved that Christopher wasn't leaving as champion since he just isn't anywhere near ready for it, but it is random for Graham to be champion since Sean Carr has seemingly been groomed to win the championship tomorrow night in Binghamton after a near year chase for it.
Originally, the main event was supposed to be the 2CW Tag Team Champions the Young Bucks defending against Eddie Edwards and Roderick Strong. However, Nick Jackson wasn't able to compete due to his wife having a child. So, instead, Roderick Strong turned on Edwards and joined Jackson, a fellow member of Mt. Rushmore 2.0 in PWG. Edwards was beaten down a little but until Mike Bailey came out and teamed with Edwards. This was by far the best match on the card and Bailey took a beating that made him a star in many peoples eyes. This was just an incredible display of wrestling and was a great way to end two shows of wrestling. By the way, Adam Cole from ROH was seen in the crowd, but was undetected from the audience. The 2CW show was easily the better of the two. WWE has a formula and they aren't going away from that. At 2CW there was quality action with Fox/Delaney and the tag main event worth a view if the matches were to be released on YouTube or if you like DVDs and/or MP4 this will likely be released through Smart Mark Video in the next few weeks/months. Also, it should be noted that 2CW had to deal with Nick Jackson, Cherry Bomb, Biff Busick, and Jay Freddie not being able to appear and caused a reshuffle of the card. For more information on Squared Circle Wrestling, go to
www.2cwwrestling.com
For more wrestling reviews, including 2CW shows, go to
WRESTLING RECAPS
. [post_title] => A Night At The Matches: WWE vs. 2CW [post_excerpt] => [post_status] => publish [comment_status] => open [ping_status] => closed [post_password] => [post_name] => a-night-at-the-matches-wwe-vs-2cw [to_ping] => [pinged] => [post_modified] => 2015-09-30 01:10:52 [post_modified_gmt] => 2015-09-30 05:10:52 [post_content_filtered] => [post_parent] => 0 [guid] => http://411mania.com/?post_type=face3_wrestling&p=414469 [menu_order] => 0 [post_type] => face3_wrestling [post_mime_type] => [comment_count] => 0 [filter] => raw ) [9] => WP_Post Object ( [ID] => 414562 [post_author] => 395 [post_date] => 2015-09-29 00:02:33 [post_date_gmt] => 2015-09-29 04:02:33 [post_content] => Welcome to
YEAR ELEVEN, WEEK 26
of 411's Wrestler of the Week. A quick overview of the rules to kick things off for us as a reminder… Each writer chooses FIVE wrestlers (although ties and tag teams are allowed, and more on a special occasion) from any promotion and each wrestler gets a point total attached to that ranking. It looks a little like this…
1st - 5 2nd - 4 3rd - 3 4th - 2 5th - 1
Then we tally up the votes and the official 411 Wrestler of the Week is crowned. But wait, there's more! Each week the top SIX vote getters get a points value for their ranking which looks something like this…
1st - 15 2nd – 12 3rd - 9 4th - 6 5th - 3 6th - 1
...and they go towards the 411 Wrestler of the Year award to be announced each year around WrestleMania. This will be posted every Tuesday (the voting week runs Monday through Sunday). Let's see who wins this week…
Larry Csonka
1)
Shinsuke Nakamura
: Shinsuke Nakamura is once again the IWGP IC Champion, defeating Goto at the Destruction in Kobe event. They were the main event, and had a damn fine main event match, once where they seemed to put all of the pieces together. Nakamura will next defend against Karl Anderson, and is reportedly on track to battle AJ Styles at WrestleKingdom. 2)
Susumu Yokosuka & K-Ness
: Susumu Yokosuka & K-Ness defeated Masato Yoshino & Akira Tozawa to wit the Dragon Gate Summer Adventure Tag League. 3)
Daisuke Harada & Atsushi Kotoge
: Daisuke Harada & Atsushi Kotoge defeated TAKA Michinoku & El Desperado to win NOAH's G+ Cup Junior Heavyweight Tag League tournament. 4)
Kenny Omega
5)
Tiger Mask IV
Kevin Pantoja
1)
Shinsuke Nakamura
: The biggest news coming out of the two Destruction shows this week was that Shinsuke Nakamura is once against the IWGP Intercontinental Champion. He's become synonymous with that belt and is the main reason that it has been elevated to the level that it has. Earlier this year, he lost it to Hirooki Goto before also losing the rematch at Dominion in July. During the G1 Climax however, he defeated Goto, earning him another shot. Nakamura was able to hit a big time Boma Ye and entered his fifth reign with the belt. You have to figure that he will carry it into Wrestle Kingdom and co-headline alongside the Tanahashi/Okada main event against a big name. I'm hoping for Styles/Nakamura in the Tokyo Dome. 2)
reDRagon
: reDRagon went 2-0 during the NJPW Destruction shows. On Destruction in Okayama, they defeated Mascara Dorada and Jushin Thunder Liger in what was a bit of a warmup match. It was a decent match but was just setting them up for the IWGP Jr. Heavyweight Tag Team Title defense in Kobe. They faced the Time Splitters. I went in expecting the Time Splitters to win considering KUSHIDA had just dropped the IWGP Jr. Heavyweight Title in Okayama, but reDRagon retained in a really fun match. It wasn't on the level of their best work (Power Struggle last year), but it was still good and capped a strong week for Kyle O'Reilly and Bobby Fish in Japan. 3)
Togi Makabe
: The first Destruction show this week was the one in Okayama. The main event of the show was for the NEVER Openweight Championship, held by Togi Makabe. I badly wanted Kota Ibushi to win the title here but it was not to be. Despite this, they delivered a strong main event and showed that they deserved a headlining spot. The match was hard hitting and damn good, with Makabe having to alter his finisher slightly to win since Kota had him well scouted. Makabe's team may have lost at Destruction in Kobe, but his main event win was enough to crack the top three. 4)
Ethan Carter III
5)
Matt Sydal
Ryan Byers
1)
Shinsuke Nakamura
: After what has felt like a very slow month, pretty much every Japanese promotion had something going on this week. I wish I could do more to acknowledge the smaller companies, but New Japan truly is the King of Sport at this point, and they put on two loaded cards. The winner of the top match of the week was Shinsuke Nakamura, who regained his IWGP Intercontinental Title from Hirooki Goto. Karl Anderson is Nakamura's next challenger, but that feels like more of a transitional feud, and I am interested to see what the long game is for Shinsuke. Perhaps he will spin off from the Anderson match to face fellow Bullet Club member AJ Styles? 2)
Togi Makabe
: If I was surprised by one result this week, it was Makabe's NEVER Title victory over Kota Ibushi. This may be a sign that there will be renewed focus on the directionless gorilla. 3)
Atsushi Kotoge & Daisuke Harada
: The former Osaka Pro team reunited and won NOAH's junior heavyweight tag team tournament this week. 4)
Kenny Omega
5)
Tiger Mask
Mike Hammerlock
1)
Shinsuke Nakamura
: New Japan dominated this week. Nakamura won back the IWGP Intercontinental Championship from Hirooki Goto. Classic case of overwhelming force beating outstanding resolve. Like Kevin, I'm hoping this leads to Nakamura vs. AJ Styles, though a Wrestle Kingdom rematch with Kota Ibushi would be all kinds of groovy too. 2)
Togi Makabe
: Everyone gets to look good when they face Ibushi and the Unchained Gorilla is no exception. The NEVER Openweight Championship is having itself a very good year. The quality of the matches for the belt this year has been consistently high. 3)
reDRagon
: The IWGP Jr. Heavyweight Tag Team Championship is so much better than the heavyweight version. Kyle O'Reilly and Bobby Fish this week defended their belts against a personal favorite of mine, the Time Splitters (any team with Alex Shelley is going to be awesome). The match was, predictably, a blast. In other tag news, the '80s tribute team of N_R_G (Hype Rockwell and Race Jaxon) beat Chikara's monster team, the Devastation Corporation, to win the Campeonatos de Parejas belts, which is why you see the vote below. 4)
Drew Galloway
5)
Hype Rockwell and Race Jaxon
Mike Chin
1)
John Cena
: Hate all you want, John Cena pinned the WWE World Heavyweight Champion clean in the main event of Raw to successfully to defend and further re-establish the credibility of the United States title. 2)
Shinsuke Nakamura
: The new and now five-time IWGP Intercontinental Champion struck gold and has all kinds of high profile possibilities ahead of him in Japan. 3)
Drew Galloway
: Galloway won his way into a TNA world title shot at Bound For Glory in the main event five-way match on this week's Impact. 4)
Kane
5)
Paige
GREG DEMARCO
1)
John Cena
: John Cena followed up on capturing the United States Championship via pinfall over the sitting World Heavyweight Champion by successfully defending the United States Championship via pinfall over the sitting World Heavyweight Champion, Seth Rollins. If we did WWE Power Rankings, he'd have to be #1 over the world champ. 2)
Ethan Carter III
: The TNA World Heavyweight Champion defeated Rockstar Spud in what's being called one of the best matches of 2015 to date. He heads towards Bound For Glory with a ton of momentum, important as the company needs a bright spot right now. 3)
Kane
: The Big Red Demon Director of Operations returned in a big way, revealing Monday that his character is either suffering from multiple personality disorder, or really messing with the minds of everyone around. Kane's career is definitely coming to a close, and his last storyline might be his most entertaining. 4)
Drew Galloway
5)
Shinsuke Nakamura
Jack McGee
1)
Shinsuke Nakamura
: Defeated Hirooki Goto in a great match at NJPW's Destruction in Kobe event to reclaim the IWGP IC Title. They were the main event of the show and put on one of the best matched of the September tour. 2)
John Cena
: I absolutely hate the booking, but with that being said, John Cena once again defeated the WWE World Champion, and clean as a sheet. 3)
Drew Galloway
: Your NEW #1 contender for the TNA World Title, and will now main event Bound for Glory against EC3. 4)
Kenny Omega
5)
Tiger Mask IV
Jeremy Thomas
1)
Shinshuke Nakamura
: Won the IGWP Intercontinental Title from Hirooki Goto to mark his fifth reign with the title. 2)
Paige
: No, of course it wasn't a CM Punk-level "pipe bomb" promo. Arguably, it wasn't even AJ Lee-level. But Paige's heel turn and promo on Raw added some storyline to the Divas Revolution following Nikki's record-breaking reign and set things out for an interesting title match coming up. The Divas Revolution will need stories and not just shuffling through various iterations of matches, and this came across well. 3)
Drew Galloway
: Drew won a TNA World Title shot at Bound For Glory against Ethan Carter III on Impact, which is enough for #3 in a fairly slow week. 4)
ReDRagon
5)
Jun Akiyama
Wyatt Beougher
1)
Shinsuke Nakamura
: While I think it's absolutely time to pull the trigger and make the King of Strong Style the new ace of New Japan, or at least give him enough time at the top of the card to see if that's as feasible as most NJPW fans think it is, winning back the title that he is basically synonymous with is enough to earn the top spot this week. Like most of my compatriots, I'm hoping that Karl Anderson challenging for Nakamura's title is just a way to transition us to Nakamura/Styles, but regardless of who he faces for the rest of the year leading up to Wrestle Kingdom, it will most definitely be entertaining. 2)
reDRagon
: I'm narrowly giving Fish and O'Reilly the second spot over their heavyweight counterparts for the simple fact that my markdom for Alex Shelley demands that I show preference for anyone who beats him (or, in this case, the Time Splitters). reDRagon continue to make a case for themselves as far as being the best tag team in the business, and the potential for New Day/reDRagon or Vaudevillians/reDRagon just makes me wish that all of those rumors earlier in the year about WWE and NJPW running a crossover show were true. 3)
Karl Anderson/Doc Gallows
: The Bullet Club pairing retained their IWGP heavyweight tag team championship against TenKozy. No shame in that, but also not enough to put them any higher on the list this week. 4)
Ethan Carter III
5)
John Cena
---
THE WINNERS~!
* Special Mention…
Kenny Omega
- 6 Votes * Fifth Place…
Ethan Carter III
- 8 Votes * Fourth Place…
Togi Makabe
- 11 Votes * Third Place…
Drew Galloway, reDRagon (Fish and O'Reilly)
- 13 Votes
The new #1 contender for the TNA World Title and still the current IWGP Jr Tag Team Champions.
* Second Place…
John Cena
- 15 Votes
Once again defeated WWE World Champion
* And 411's Wrestler of the Week is… * * * * * * * * * *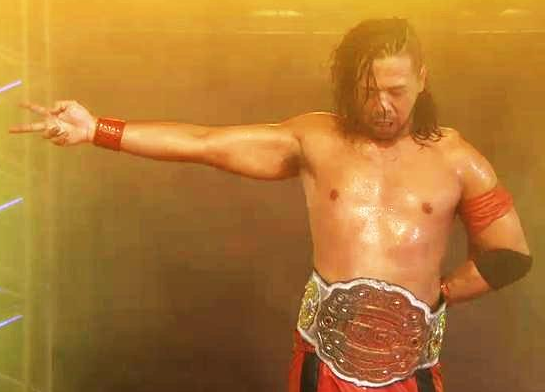 Shinsuke Nakamura - 40 Votes Your NEW IWGP IC Champion!
The Standings
Here are the standings after week twenty-six…
1.
John Cena
- 76 pts. 2.
Seth Rollins
- 61 pts. 3.
Kevin Owens
- 57 pts. 4.
Kofi Kingston
- 47 pts. 4.
Big E
- 47 pts. 6.
Jay Lethal
- 42 pts. 7.
Shinsuke Nakamura
- 39 pts. 8.
Xavier Woods
- 34 pts. 9.
Mil Muertes
- 31 pts. 10.
Sasha Banks
- 30 pts.
Hiroshi Tanahashi
- 27 pts.
KUSHIDA
- 27 pts.
Kyle O'Reilly
- 27 pts.
Prince Puma
- 25 pts.
Ethan Carter III
- 25 pts.
Drago
- 24 pts.
Fenix
- 24 pts.
Kazuchika Okada
- 24 pts.
Dean Ambrose
- 24 pts.
Kota Ibushi
- 24 pts.
AJ Styles
- 24 pts.
Finn Balor
- 22 pts.
Nick Jackson
- 21 pts.
Matt Jackson
- 21 pts.
Cesaro
- 21 pts.
Hirooki Goto
- 21 pts.
Aerostar
- 18 pts.
Alberto El Patron
- 18 pts.
Roman Reigns
- 18 pts.
Bubba Ray Dudley
- 18 pts.
D-Von Dudley
- 18 pts.
Zack Sabre Jr
- 16 pts.
Hideo Itami
- 15 pts.
Randy Orton
- 15 pts.
Matt Hardy
- 15 pts.
Jeff Hardy
- 15 pts.
Angelico
- 15 pts.
Son of Havoc
- 15 pts.
Kurt Angle
- 15 pts.
Brock Lesnar
- 15 pts.
Undertaker
- 15 pts.
Bobby Fish
- 15 pts.
Togi Makabe
- 15 pts.
Kazarian
- 13 pts.
Christopher Daniels
- 13 pts.
Sting
- 13 pts.
Samoa Joe
- 12 pts.
Rey Mysterio Jr.
- 12 pts.
Katsuyori Shibata
- 12 pts.
Mike Bennett
- 12 pts.
Matt Taven
- 12 pts.
"Speedball" Mike Bailey
- 12 pts.
Rich Swann
- 12 pts.
Ivelisse
- 12 pts.
Bayley
- 12 pts.
Bobby Roode
- 12 pts.
Drew Galloway
- 12 pts.
Becky Lynch
- 10 pts.
Roderick Strong
- 10 pts.
Eddie Edwards
- 10 pts.
Davey Richards
- 10 pts.
Ryback
- 9 pts.
Jeff Jarrett
- 9 pts.
Karl Anderson
- 9 pts.
Sheamus
- 9 pts.
Sami Zayn
- 9 pts.
Rocky Romero
- 9 pts.
Trent Baretta
- 9 pts.
Kimber Lee
- 9 pts.
Cherry Bomb
- 9 pts.
Timothy Thatcher
- 9 pts.
Michael Elgin
- 6 pts.
Minoru Suzuki
- 6 pts
Tigre Uno
- 6 pts.
KAI
- 6 pts.
Masato Tanaka
- 6 pts.
Takashi Sugiura
- 6 pts.
Charlotte
- 6 pts.
King Bad News Barrett
- 6 pts.
Nicole Matthews
- 6 pts.
Neville
- 5 pts.
Johnny Mundo
- 3 pts.
Jack Evans
- 3 pts.
Cage
- 3 pts.
Chris Hero
- 1 pt.
PJ Black
- 1 pt.
Pentagon Jr
- 1 pt.
El Siniestro de la Muerte
- 1 pt.
Barrio Negro
- 1 pt.
Terce
- 1 pt.
King Cuerno
- 1 pt.
Mark Andrews
- 1 pt.
Kenny King
- 1 pt.
Nikki Bella
- 1 pt.
Kalisto
- 1 pt.
Titus O'Neil
- 1 pt.
Aiden English
- 1 pt.
Simon Gotch
- 1 pt.
Darren Young
- 1 pt.
Kenny Omega
- 1 pt.
Minoru Tanaka
- 1 pt.
Masato Yoshino
- 1 pt.
Jun Kasai
- 1 pt.
Manabu Soya
- 1 pt.
Tetsuya Naito
- 1 pt.
---
*
Voting began 4.06.15
*
Year-End Rankings Key
:
WWE Contracted Wrestlers are represented in BLUE.
TNA Contracted Wrestlers are represented in GREEN.
ROH Contracted Wrestlers are represented in RED.
US Independent Wrestlers are represented in MAROON.
Japanese Contracted Wrestlers are represented in BLACK.
Mexican/Lucha Underground Contracted Wrestlers are represented in MAGENTA.
Other International Wrestlers are represented in INDIGO.
---
**PREVIOUS WINNERS**
Year One Winner: Ric Flair (2005-2006) (Shortened year, starting September 2005)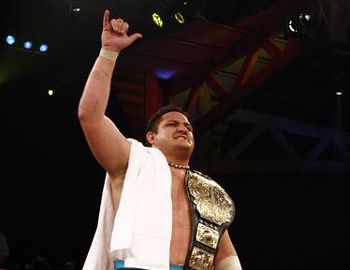 Year Two Winner: Samoa Joe (2006-2007)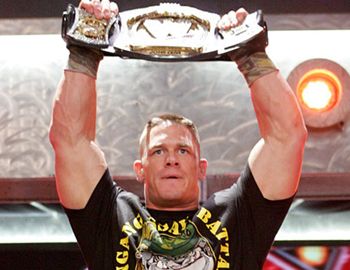 Year Three Winner: John Cena (2007-2008)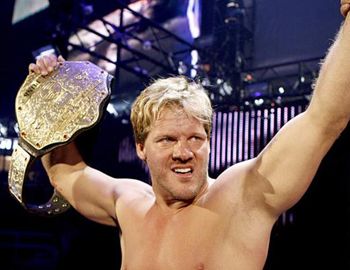 Year Four Winner: Chris Jericho (2008-2009)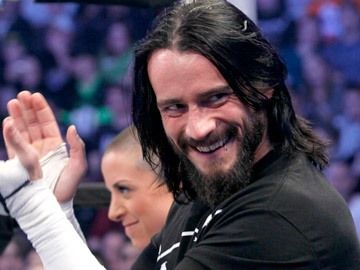 Year Five Winner: CM Punk (2009-2010)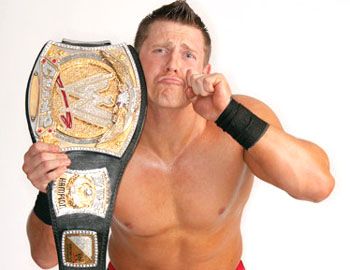 Year Six Winner: The Miz (2010-2011)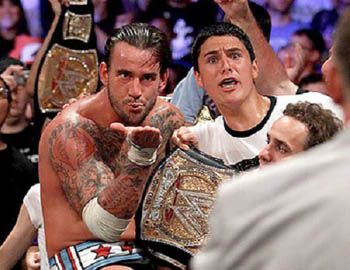 Year Seven Winner: CM Punk (2011-2012)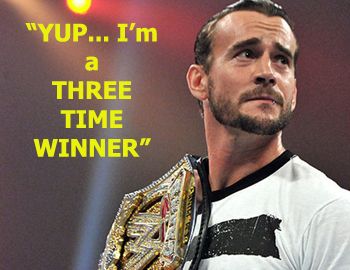 Year Eight Winner: CM Punk (2012-2013)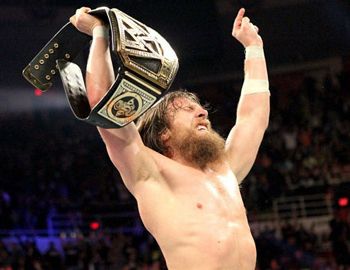 Year Nine Winner: Daniel Bryan (2013-2014)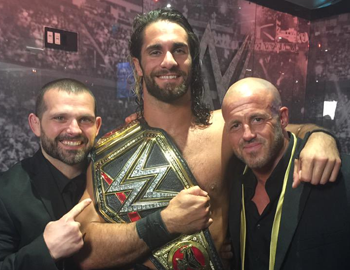 Year Ten Winner: Seth Rollins (2014-2015)
[post_title] => 411's Wrestler of the Week – Cena Battles Nakamura [post_excerpt] => Who won 411's Wrestler of the Week? Find out inside! [post_status] => publish [comment_status] => open [ping_status] => closed [post_password] => [post_name] => 411s-wrestler-of-the-week-cena-battles-nakamura [to_ping] => [pinged] => [post_modified] => 2015-09-28 22:22:27 [post_modified_gmt] => 2015-09-29 02:22:27 [post_content_filtered] => [post_parent] => 0 [guid] => http://411mania.com/?post_type=face3_wrestling&p=414562 [menu_order] => 0 [post_type] => face3_wrestling [post_mime_type] => [comment_count] => 0 [filter] => raw ) ) [post_count] => 10 [current_post] => -1 [in_the_loop] => [post] => WP_Post Object ( [ID] => 415137 [post_author] => 395 [post_date] => 2015-10-03 00:07:00 [post_date_gmt] => 2015-10-03 04:07:00 [post_content] =>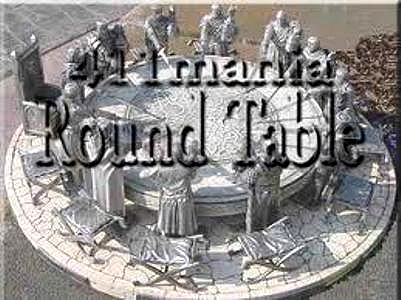 ~THE STAFF~
* The man behind 411's Magic 8 Ball, he is
Mike Hammerlock
. * Long time 411 contributor and a true throwback to the era of the Apter mags, he is
Dino Zee
. * 411 contributor
Mitch Nickelson
. * 411's NXT reporter and he also reviews a ton of other stuff, he is
Kevin Pantoja
. * Long time 411 movie and wrestling contributor
Michael Weyer
. * 411 TNA Impact Reporter
Aaron Scott
.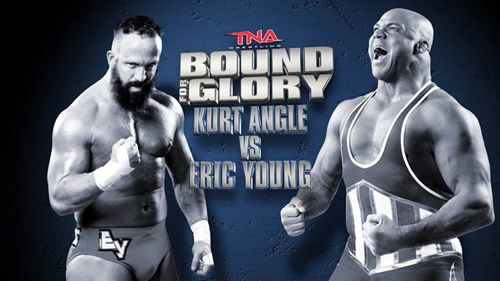 Kurt Angle vs. Eric Young
Mike Hammerlock:
Assuming they've jammed Angle on this card to act as a draw, this is the laziest way of doing it. First, they beat Angle vs. Young into the ground during the spring. I like both of these of guys, but I don't need to see them wrestle again. And why are they fighting now? This really is a case of, "Hey, look, Kurt Angle!" Additionally I continue to worry that Angle's going to go out like Randy the Ram.
Winner: Kurt Angle
Dino Zee:
Kurt Angle has been out of action for a bit now, while Eric Young has been terrorizing Chris Melendez, even winning his prosthetic leg at one point. The question in this match, for me, is who feels like he has something to prove? And, for me, that answer is Kurt Angle. Eric Young is confidant in who he is, and he loves being the crazy guy that does horrible things. Meanwhile, Angle will look to maybe set himself up for one more push at a title, and beating a former champ in Eric Young is a great place to start. Angle will have some rust to shake, no doubt, but I trust that the former Olympian is up to the task of getting the win here.
Winner: Kurt Angle
Mitch Nickelson:
If logic prevails then this should be a very easy call. Kurt Angle has already stated that he has no intention of re-signing with TNA when his contract runs out at the end of the year so there's no reason whatsoever for him to go over. Also, Eric Young literally just lost to a one-legged man. Bouncing back with a big win over an Olympic gold medal winner and one of the biggest icons of the last decade or more would be a good way to get Young back on the right track.
Winner: Eric Young
Kevin Pantoja:
Since losing my access to Destination America earlier this year, I haven't seen much TNA to I apologize if I come off a bit misinformed in some of these picks. Kurt Angle is nearing the end of his career and I can only assume that he's on a retirement tour of sorts right now. It is Kurt Angle though, so he may try to wrestle another 10 years or something. I've seen these two have some solid matches, which I expect here. Angle goes over on his way out.
Winner: Kurt Angle
Michael Weyer:
Should be an okay battle but nothing too great as Young's heat has faded in TNA. Angle is still Angle and this is more a "retirement tour" type feel so it should be a decent enough match but nothing truly spectacular. I'll go with Angle here but still nothing truly special to check out.
Winner: Kurt Angle
Aaron:
Eric Young is truly one of the best all around performers on the TNA roster. He is a consummate pro as either face, heel, and just connects with the crowd like very few can. He has been trumpeting his retirement of Kurt Angle for months, so it is fitting that the TNA Hall of Famer and Olympian gets his revenge against Eric Young. I think the fans will be into this the most, and somehow EY will find the way to finish Kurt off once and for all.
Winner: Eric Young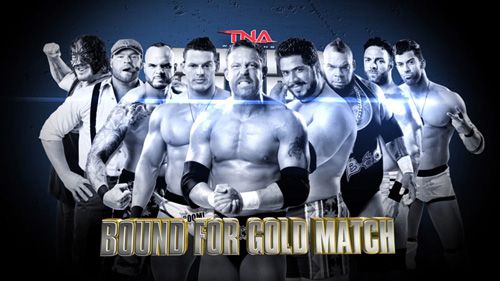 Bound for Gold Gauntlet #1 Contender's Match
Mike Hammerlock:
In what universe are these guys the top contenders for anything? If it weren't for the stipulation, this would qualify as an also-on-the-roster schmozz. The key piece of information we need here is that TNA will be taping shows in India in a couple of months. Given that, it would be mildly shocking if Shera didn't win.
Winner: Mahabali Shera
Dino Zee:
So many options, so many hungry contenders. While Mr. Anderson recently reignited his love to compete, and Abyss recently freed himself of The Revolution, we've also seen guys like Robbie E and Eli Drake split from former teams to forge their own path. Jessie Godderz seems to be on the brink of figuring it all out, and even Mahabali Shera seems primed to make a statement. But will he be too focused on his awesome new dance to get the big win? Call me crazy, but I'd like to see Tyrus win here, and then we would see what happens if EC3 were to retain his title. However, due to his EC3 connections, I can see the rest of the participants attempt to eliminate Tyrus as soon as possible. I'm going with Mr. Anderson, as he's had problems with the current champ before, and he would be a great test should Drew pull it out.
Winner: Mr. Anderson........... Anderson
Mitch Nickelson:
After separating Mahabali Shera from James Storm's Revolution, TNA has been trying to build him as a singles star. He hasn't been a runaway sensation by any means but his value is mostly intended for the international market. TNA tours India at the end of November and early December and Shera is an investment to appeal to that demographic. He should be given the win here and then presented as a believable winner from here on out.
Winner: Mahabali Shera
Kevin Pantoja:
Well, this is really slim pickings. I was going to pick Rockstar Spud because his Hair vs. Hair match with EC3 back in March was great, but EC3 just beat him again. I was tempted to go with Mr. Anderson, who has had his issues with EC3 this year and since TNA loves to give him a fair amount of main event level booking. However, I'm picking Mahabali Shera. The ridiculous Shera Shuffle has kind of become a thing and I see TNA trying to capitalize on it, especially with their rumored tapings in India coming up. I see Shera winning here to set up a title match in his home country. He should come up short there though.
Winner: Mahabali Shera
Michael Weyer:
These matches are usually a fun watch but geez, no idea about over half these guys. Anderson is way past his prime abilities, ditto for Abyss and Robbie and Spud are still mostly jokes. I'll go with Shera here, TNA wants to take advantage of the India tapings and his goofy actions so he'll get a win here even though it doesn't seem much.
Winner: Shera
Aaron:
Gauntlet matches are often fun because they require in a combination of luck, surprise and perseverance to win. Of all these athletes Ken Anderson, Abyss and Spud have the favored veteran experience to win. Eli Drake is the true upcoming star in TNA but the one rising even faster is the former Khoya in Mahabali Shera. The fans like him, he can take a beating and I forsee his arrival to title contender come Bound For Glory. Whether this is as far as he goes remains to be seen.
Winner: Mahabali Shera
TNA X-Division Ultimate X Title Match: Champion Tigre Uno vs. Andrew Everett vs. DJ Z vs. TJP (TJ Perkins)
Mitch Nickelson:
The X-Division has been very uninspiring and needs some rehabbing. Tigre Uno isn't a bad competitor but the most memorable moments from his reign has been his anti-Donald Trump promos - and those weren't anything special at all. When Rockstar Spud was in this match I was rooting for him to win. He's a likeable guy. But now that's he's out of the match I don't care too highly where the belt goes. Hopefully this is a fun spotfest of a match but I'll pick Tigre Uno just because he could use some more time to make his title run more noteworthy.
Winner: Tigre Uno
Mike Hammerlock:
I love Ultimate X matches. Once upon a time, I loved TNA's X Division. It was deep and excellent. Now it's all they can do to scrape together enough guys to have an Ultimate X match. Rockstar Spud originally was supposed to be in here. He'd have been the nominal "star" of this group. Everett's here to replace him. Best as I can determine this marks Everett's TNA debut. Seeing that TNA uses the other three, and the X Division, for filler matches, let's go with the new guy. PWG fans will love it. TNA fans will ask, "Who?"
Winner: Andrew Everett
Dino Zee:
Always tough to call a match as chaotic as Ultimate X tends to be! Tigre Uno has, after a slow start, really found himself in TNA. An exciting champion, his particular brand of lucha libre has been difficult for the TNA guys to figure out. However, he's going in there with two former X Champions, and they are both looking to reclaim their gold. I haven't seen Andrew Everett before, but I feel that his first time on the big stage may see him get butterflies, so he's not the hot pick as far as I'm concerned. Manik/TJP can probably expect a little distraction from James Storm, which makes me wonder if he's going to be able to pull out the win. That leaves either Tigre Uno or DJ Z getting the win, and though the DJ can absolutely rock the party, I think he's going to come up short here. *Horn sound*
Winner: And STILL TNA X Division Champion... Tigre Uno!
Kevin Pantoja:
When TNA doesn't know what to do with the X-Division, they just through them into an Ultimate X match. Remember when the X Division was THE reason to watch TNA? Now their biggest show of the year features four guys that are pretty unknown. I honestly don't know who to pick, so I'm gonna say Tigre Uno retains, since I like him the most.
Winner: Tigre Uno
Michael Weyer:
I usually adore Ultimate X but this looks rather rough. The guys are capable of delivering a terrific battle and the Ultimate X spices it up but it doesn't seem to matter as much as it once did. That's a shame due to the potential of the division and how it was once so great so this may surprise but at the moment still looks low.
Winner: Tigre Uno
Aaron:
Tigre Uno has anchored the division all summer long, beating back multiple challengers in defending his belt. However, to my knowledge he has never competed in an Ultimate X Match. There is one wrestler who has over and again and finally has a new direction and a purpose. I am talking TJP in TJ Perkins. To take nothing away from GFW's Andrew Everett or loyal stalwart DJ Z, this is TJ's time to step up and prove he has what it takes to become Mr. X-Division.
Winner: TJP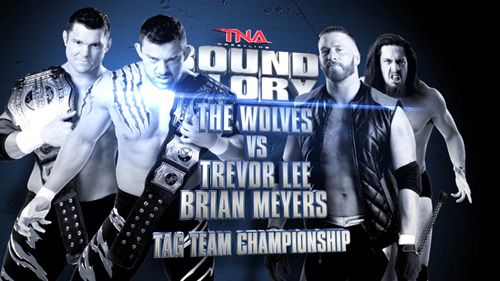 TNA Tag Team Title Match: Champions The Wolves vs. Trevor Lee and Brian Myers
Mike Hammerlock:
Arguably, the Wolves are the best tag team in the business. Unfortunately, like with its X Division, the once glorious TNA tag scene has become a shambles. The division is so thin that Lee and Myers (playing the role of GFW interlopers) had no competition to wade through to build their credentials as worthy challengers. It's hard to view them as a serious threat.
Winner: The Wolves
Dino Zee:
These two teams have split the two match series thus far, and look to blow the whole thing off in an incredible rubber match! While Lee and Myers were able to take advantage of some incredible circumstances to win the belts in the first place, the rematch saw The Wolves learn from their mistakes and win the belts back. However, that week of championship glory has infected the Global Force tandem, and one would think that Lee and Myers are going to come back better than ever! The Wolves have better tag team moves, but Lee and Myers seem to enjoy the brawling a bit more than the finesse based Davey and Eddie. In the end, I'm sure Davey will force someone to DDT their own partner, and TNA will send GFW packing for good.
Winner: And STILL TNA Tag Team Champions... The Wolves!
Mitch Nickelson:
I wasn't crazy about the brief hotshotting of the TNA Tag Titles off of The Wolves during the GFW Invasion angle, but the couple of matches that were done in the process were awesome. Trevor Lee and Brian Myers are a great team who work very well with The Wolves so I'm very much looking forward to this one. Give them a solid 15 minutes and this will be a show stealer. The belts need to stay on Edwards and Richards, but this will be a very good match.
Winner: The Wolves
Kevin Pantoja:
Is the GFW/TNA "war" still going on? I do recall that Myers and Lee won the straps because of that "war". I always liked Brian Myers and the Wolves are pretty damn good. This should be a solid match, though I haven't seen their previous encounters. The TNA guys retain over the GFW guys.
Winner: The Wolves
Michael Weyer:
Seeing as how the initial reign of Lee and Myers went nowhere, a follow-up seems unlikely. Then again, this is TNA we're talking about and the Wolves' injuries can work against them. It should be a good battle overall but I don't see it as the big dream encounter others might want and just continuing the feud more.
Winners and NEW TNA Tag Team Champions: Lee and Myers
Aaron:
These teams have consistently put on the best fights between both companies, and I would be lying if I said I hope Lee and Myers win if only to keep them in TNA. Brian Myers has proven how underrated he's been, and Trevor Lee seems to defy physics with his spinning cross body and awesome dives. He's a rarity for a professional wrestler in all he can do and I want to see more. The Wolves are incredible talents and worth the price of admission. I want to see this feud continue and to do that, the tag titles must change hands. I hope they do.
Winner: Trevor Lee & Brian Myers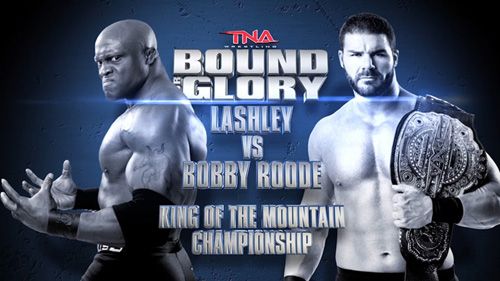 TNA King of the Mountain Match: Champion Bobby Roode vs. Lashley
Mike Hammerlock:
This probably will be the match of the night and neither one ever truly got the upper hand in their trilogy from late 2014-early 2015. So I can at least see some rationale to the match, though the build to it has been pitifully thin. It's a bit of statement that the rest of the BDC guys who helped Lashley win the last encounter are now gone from the company. In the narrow view, could be a great match. In the wide view, it's playing out inside a vortex of chaos.
Winner: Bobby Roode
Dino Zee:
The Bobbys will collide here, with the vaunted King of the Mountain championship up for grabs! Clearly, Lashley owns a physicality edge, as his amateur wrestling and professional MMA experiences will show. Lashley hits hard, but does a good job of not unleashing haymakers early on, knowing there's plenty of time left. Still, I think that Bobby Roode's best chance here is to utilize his superior gas tank to eventually wear Lashley down. There is an issue with finishers here, as Lashley can basically hit the spear from previously unseen locations, while Roode will need Lashley to practically be unconscious if he wants the Roode Bomb to be a viable move. There's a lot on the line, and with Roode recently feeling jilted by the events that took place while Global Force was invading, one has to wonder if he's completely focused on Lashley. If he's not, it's going to be a long night for the It Factor of professional wrestling. If he is, however, then the best that TNA has to offer will be standing proud with his belt held high. I'm banking on Roode coming in focused.
Winner: And STILL TNA King of the Mountain... Bobby Roode!
Mitch Nickelson:
I'm writing this before watching this week's episode of Impact so maybe there's a setup to this match on it, but I honestly don't know why this specific match is happening. There may or may not be a story going into this. I have very little interest in the KOTM Championship so an extended run with the belt by Bobby Roode might be a good way to give it value. Passing it around frivolously will make my already low level of interest wane away completely.
Winner: Bobby Roode
Kevin Pantoja:
What does this title even mean? Lashley has grown on me during his current TNA run, which has been much better than his first and his WWE time. He's had good matches with Bobby Roode before, and seemed motivated to have some really strong matches while champion earlier this year. Since then, his place on the card seems to have fallen a bit, so I'm unsure how motivated he will be. Roode should honestly retain here.
Winner: Bobby Roode
Michael Weyer:
Seriously, what does this belt even mean? It was just made as a push for Jarrett's ego and sounded like only could be defended in a KOTM match. Yet somehow Roode has it and just seems a total waste of time. So it's hard to get into this that much despite the talent of both guys. It could be a good match overall but it's really for nothing so I'll pick Roode to "retain" a belt that has less meaning than most in TNA.
Winner: Bobby Roode
Aaron:
Bobby Roode is as close to an Original you're going to get, and he will be cheered and booed in the same match, doing whatever needs to done to get a win with mastery. Perhaps the top tweener in the business today, Roode works an old school style that can adapt to any opponent. Lashley is Lashley and that's good enough to go over anyone. This will be the best match on the card. This is also the match I have the hardest time picking. Because it's Roode, because Lashley has beaten him, because it's Bound For Glory I see Roode surviving and cheating if necessary. He may not win, but unless luck is against him he will be keeping the King of the Mountain title.
Winner: Bobby Roode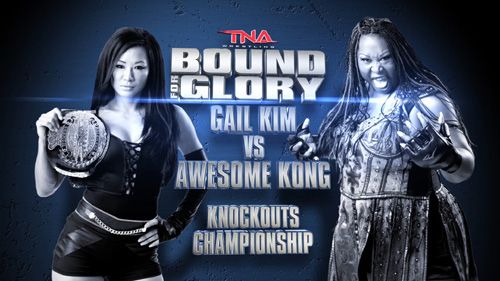 TNA Knockouts Title Match: Champion Gail Kim vs. Awesome Kong
Mike Hammerlock:
I appreciate that they're trying to give BFG a big card feel by rolling out their greatest hits, or a least the greatest hits they still can play, but, like most of this card, it feels thrown together in hasty fashion. Compare TNA to ROH, where even lower-level feuds like Dalton Castle vs. Silas Young build over time and evolve in order to get fans invested in them. I'm notionally all for Kim Kong, but I'm not exactly sure why the here and now matter. To borrow from
Idiocracy
, I want to know whose ass it is and why it's farting.
Winner: Awesome Kong
Dino Zee:
This is the one match where a breakdown really isn't too necessary. These grapplers have gone at it multiple times, with each winning their fair share. We know who Gail Kim is. She's fast, she's almost like a ninja, and she has exceptional submission skills, along with a finisher in Eat Defeat that can bring anyone to a complete stop in an instant. Awesome Kong is big, strong, has great striking and her Awesome Bomb will end anyone's night on a moment's notice. We know who they are, they know who they are, and this really is a case of just making your pick, sitting back, and watching the magic happen. For me, I always make the same pick when these two go at it.
Winner: And NEW TNA Knockouts Champion... Awesome Kong!
Mitch Nickelson:
These two have had an amazing history together and that's the appeal of this match. I think both women are fine choices as the Knockouts Champion but I have to give the pick to Awesome Kong on this one. If she's the heel champ then that keeps Kim as a consistent challenger as well as Brooke. I like that as the current landscape of the Knockouts division over the next few months.
Winner: Awesome Kong
Kevin Pantoja:
I recall these two making women's wrestling seem important for a while in 2007. Then it all came crashing down. It's cool to see this happening again in 2015, and part of me expects Gail Kim to overcome the odds. A bigger part of me thinks that Kong beats her here, setting up a possible future big win for someone. There's one thing that TNA has gotten pretty right in their history and that's the booking of Awesome Kong.
Winner: Awesome Kong
Michael Weyer:
These two have had an amazing hot and fantastic feud...in 2007. Today, they're pretty much all that's left of the once-great Knockouts division, you can smell the desperation from TNA trying to keep it going and the pickings so slim. I'll go for Kong to dominate and win the belt but damn, so sad seeing the once great women's section of TNA fallen like this.
Winner and NEW Knockouts Champion: Awesome Kong
Aaron:
From our Fact or Fiction Dino Zee and I both agreed that this was the match we wanted to see. I said especially so, because both are faces. And unlike Roode, I believe Kim and Kong will wrestle with honor. You see they've faced each other so much, at this point each talent wants to see who the better woman really is. Without shenanigans, without interference. Is Gail Kim the Living Legend people say she is? Is Awesome Kong the most dominant monster the Knockouts have ever seen? In my personal opinion, and I could be wrong, Gail is one step better than Kong and on paper she should be able to beat her rival. Will she is anybody's guess. But I will give the edge to the reigning Champ. I am really looking forward to this match.
Winner: Gail Kim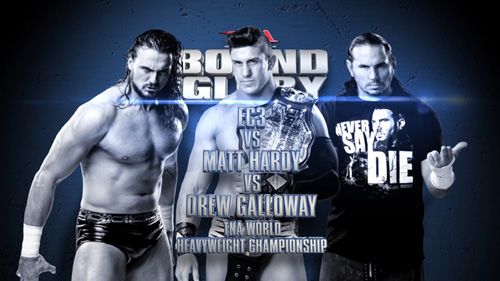 TNA World Title Match: Champion Ethan Carter III vs. Drew Galloway vs. Matt hardy
Mitch Nickelson:
This is a very hard call for me because I feel like Drew Galloway should be a top tier TNA guy. Defeating Carter for the belt is a way to solidify his spot while a loss here might spoil that build. But the problem with establishing Galloway on that level is that EC3 would have to drop the title and that's not a world that I want to live in. He's the best thing about TNA and one of the most entertaining characters in all of wrestling right now. Matt Hardy is a late edition to this match and a likely option for winner. His name recognition and desire for redemption for what EC3 has put Jeff Hardy through (as a result of Matt's loss) makes him look very appealing as TNA World Champion. From where TNA has been struggling, there's an uncertainty if they'll even have a US cable deal in 2016. The temptation to shake things up is there but I'll pray that they don't do it. EC3 is there Champ and that's the one thing that TNA is absolutely doing right.
Winner: Ethan Carter III
Mike Hammerlock:
I swear I had nice things to say about this match until they jammed Matt Hardy in here. I don't have anything against Hardy, but he does not bode well for this encounter. He's not the potential future of this company. His job is to do the job, protecting both the other guys. Too bad, because the finale of your big show should involve an emphatic conclusion, something that causes major buzz. The self-obsessed EC3 vs. Galloway, who just rallied TNA to stave off the GFW invasion (man, did that come and go in a flash) made of ton of sense. Carter's been an odd bird, a fighting heel champ. This is already his 10th defense of the belt. A cleanish win over Galloway would have established him as perhaps an unbeatable force. A clean win for Galloway would have cast him as TNA's resident savior. Pinning Matt Hardy does little more than advance some storylines. Big whoop. Not sure who wins, though it seems too early for Carter to drop the belt, but I'm 100% positive about who's losing. Well, I say that, but maybe TNA's getting on the Mattitude bandwagon 12 years too late.
Winner: Ethan Carter III
Dino Zee:
EC3 has, since day one, done things his way, and he's reaped the benefits every step of the way. Wins over legends, an unpinned/unsubmitted streak, and all the power he could hope for. He's had some rough outings, and a couple close calls, but overall, TNA has been his own personal playground. It has appeared for a while that no one was going to take the belt from him. But Drew Galloway has, since his arrival to TNA, looked to change the status quo. He looked to overthrow the BDC when MVP's power got out of hand. He helped defend TNA from a Global Force invasion. He's always willing to stand up for anyone who needs the help, and he appears to be the perfect foil for EC3. Both young, both hungry, and both still looking to show the world how good they are, I am very excited for this match up. Matt Hardy will be there, too, but I don't see him bringing anything to the table besides a warm body, and will probably end up losing the match. Unless, of course, Jeff decides he wants to actually join Team EC3 on a permanent basis. Either way, I consider Matt a complete non-factor in this match. In order to keep his gold, EC3 is going to want to slow down the pace, and not allow for any scenario where Drew can go crazy. If this gets turned into a brawl, I expect Drew to coast. But if EC3 can continually break momentum, take breaks outside the ring, and, yes, cheat when necessary, then I see this as a very winnable match. Sadly, I think the momentum is all with Drew, and I think he's going to steamroll his way to the top of TNA. Not gonna be a good night for MY BOY, I'm afraid...
Winner: And NEW TNA World Heavyweight Champion... Drew Galloway!
Kevin Pantoja:
I don't get why TNA didn't advertise the Hardy Boyz being in the main event of a PPV in their home state way earlier in advance. Hey, that's TNA for you though. I do enjoy Drew Galloway, but I think that if it was going to be in Charlotte, it should have been EC3 vs. Jeff Hardy, with EC3 going over. Regardless, there is no way that Carter should take the loss and drop the title here. He should retain and hold the gold into 2016.
Winner: Ethan Carter III
Michael Weyer:
So we had a perfectly okay setup for ECIII and Galloway and then TNA throws the Hardys in with no reason or build-up. We all know where this is going. Matt gets the advantage, the big push of him finally winning the World title and then Jeff turns on him to cost him the match. It's trite, it's cliché, it's needless which means it's perfect TNA. ECIII retains but the story is all about the Hardys and somewhat fitting what could be the last TNA PPV ends with a couple of ex-WWE guys dominating.
Winner: ECIII
Aaron:
It's not easy being the World Champion in any league, but Ethan has made it harder on himself as he abandoned TNA and did not lead them against Jeff Jarrett. Carter has no friends save Tyrus, and he has humiliated Jeff Hardy, Matt Hardy and basically everyone he's ever fought. Even his Aunt Dixie is tired of his antics, and clearly prefers her newest chosen one in Drew Galloway to EC3. She has fallen into old habits, stacking the deck against wrestlers she doesn't like by giving Matt Hardy entrance into this match. Now, look at the hometown advantage the Hardys possess going into BFG. Short of tying a hand behind his back, there is nothing more TNA can do to place the odds against EC3. Which means we will not be seeing a title change. Why? Because Ethan Carter III has stepped up to the plate to silence his critics every single time he's been tested. EC3 has eliminated challenge after challenge from Icons, Superstars and Hall of Famers. He has a masterful grip on the fans and opponents, and deserves his spot at the top of the card. And when all the chips are down that's when he goes into GOD MODE and finds the way to win- even cleanly if all else fails. EC3 is undefeated, unbreakable, undisputed and as much as I like Drew Galloway, Matt and Jeff Hardy, none of them have what it takes to dethrone Carter and perhaps no one ever will. ...I'm a fan.
Winner: E...C...3.
Make sure to join 411 on Sunday night at 7:45PM ET for our LIVE coverage of the show!
[post_title] => 411 Roundtable Preview: TNA Bound For Glory 2015 [post_excerpt] => The 411 staff breaks down the matches for TNA's return to PPV… [post_status] => publish [comment_status] => open [ping_status] => closed [post_password] => [post_name] => 411-roundtable-preview-tna-bound-for-glory-2015 [to_ping] => [pinged] => [post_modified] => 2015-10-02 23:03:58 [post_modified_gmt] => 2015-10-03 03:03:58 [post_content_filtered] => [post_parent] => 0 [guid] => http://411mania.com/?post_type=face3_wrestling&p=415137 [menu_order] => 0 [post_type] => face3_wrestling [post_mime_type] => [comment_count] => 0 [filter] => raw ) [comment_count] => 0 [current_comment] => -1 [found_posts] => 0 [max_num_pages] => 0 [max_num_comment_pages] => 0 [is_single] => [is_preview] => [is_page] => [is_archive] => 1 [is_date] => [is_year] => [is_month] => [is_day] => [is_time] => [is_author] => [is_category] => [is_tag] => [is_tax] => 1 [is_search] => [is_feed] => [is_comment_feed] => [is_trackback] => [is_home] => [is_404] => [is_comments_popup] => [is_paged] => [is_admin] => [is_attachment] => [is_singular] => [is_robots] => [is_posts_page] => [is_post_type_archive] => [query_vars_hash:WP_Query:private] => fbcc902c407b01a727e585915cd93cb3 [query_vars_changed:WP_Query:private] => 1 [thumbnails_cached] => [stopwords:WP_Query:private] => [compat_fields:WP_Query:private] => Array ( [0] => query_vars_hash [1] => query_vars_changed ) [compat_methods:WP_Query:private] => Array ( [0] => init_query_flags [1] => parse_tax_query ) ) -->