At the
2017 Split Screen Festival
, a special screening of the classic televison episode, "Pine Barrens" from 
The Sopranos 
aired before
David Chase
was presented with the "Vanguard Award." After the award was given, Chase,
Terrence Winter
(co-writer), and
Steve Buscemi
(director) discussed the making of the episode. It was an awesome experience. I'm not here to talk about the award "ceremony" or panel discussion however. I'm here to discuss this classic episode of television that preceded all of that. Even with the reputation as being one of the very best television episodes from one of the very best television shows, "Pine Barrens" probably is *still* not fully appreciated as a masterful work of art. The episode is largely (and understandably) remembered for the plot involving "The Russian" and the comedic duo of
Paulie Walnuts
and
Christopher Moltisanti
getting lost in the woods. That does not do the entire episode justice though as there is greatness to be found in all corners of the episode. The episode is really about the people in Tony Soprano's life being pushed to their limits and extreme situations due to Tony's selfish and deluded decision making. Emotionally restricted all of his life, Tony's preferred (and only) method of coping is through delusion. His inability to recognize and/or confront reality makes his life much harder than it should be. We get to see the impact of Tony's decision in three different corners of his life in this episode.
The most obvious consequence encountered in the episode was of course Christopher and Paulie getting stuck in a wintry wilderness of "South Jersey" hunting down a Russian gangster. It all happened of course because Tony delegated the task of collecting five thousand dollars from this gangster to Paulie Walnuts. Tony's failure to recognize just how poorly equipped Paulie was for such a situation (handling a simple transaction with a foreign player) goes to show the basic level of delusion that Tony operates at on a daily basis. Any objective and brief assessment of his "roster" would tell you that the volatile, insecure, and easily offended Paulie would be the absolute last person who should have been given this particular task. Naturally, it all goes to hell, and Tony then had to spend a hundred times more effort fixing the situation when he easily could have just done it correctly in the first place.
The b-plot of the episode revolved around
Meadow Soprano
and her deteriorating relationship with
Jackie Jr.
Meadow was partially pushed into the relationship with Jackie during the third season due to the actions of her father. Tony immediately attempted to intimidate and threaten Meadow's first college boyfriend,
Noah
. Why? Because Noah was black and Tony is a racist asshole who cannot handle the idea of his daughter dating a black man. While Noah was pretentious as shit and it seemed unlikely that he was Meadow's future husband, he was multiple steps up from the replacement Meadow found in Jackie Jr. (a fact that Tony and
Carmella
surprisingly
seemed to recognize during the following episode). In a weird act of teenage rebellion, Meadow sought revenge on her father (whom she now despises), by seeking out a younger version of him. Naturally, Meadow experienced much of the heartbreak that her mother must confront all the time. Meadow discovers Jackie's unfaithful behavior in this episode, and it results in a quick finish to their romance. This will of course push Jackie Jr. further off the beaten path and only cause more headaches for Tony and his business in the final two episodes of the season. Once again, Tony's delusion makes his life harder.
Tony's troubles do not end there though. Tony has been telling himself that his relationship with 
Gloria Trillo 
is a healthy one. As he says to
Dr. Melfi
at one point, "Being with Gloria makes me happier than all your Prozac and therapy bullshit combined." Gloria of course is anything but a stable person. In this episode alone, being with Tony seems to cause her to fly off the handle at a moment's notice which all built to her throwing a London Broil at the back of Tony's head. Tony only sees what he wants to see here though and does not recognize his own agency in any way. He doesn't recognize how he seeks out unhealthy women. He doesn't recognize how his selfish actions push them way past their limit. He doesn't understand how bad he is for the people he seeks out and then how they made him more unhappy in the end.
In a very small plot of the episode, we learn that
Carmella's
father is diagnosed with glaucoma. Tony initially acts the role of the dutiful son-in-law but then gets easily distracted by the issues with The Russian and Gloria. Tony's decision at that point was predictable: abandon his family in their time of need and go off to take care of the nonsense he has in his life. A loaded, "My father has glaucoma" line from Carmella though is all Tony needs to remember that he is not going anywhere. That's the only way that Tony is comfortable with making "the right decision." He has to force his wife to constantly push him in this right decision while he lies and deceives her at every turn.
The ideas of the episode (and the whole show, really) are beautifully wrapped up at the end with Tony in a therapy session. Dr. Melfi
bluntly points out the similarities in the destructive personalities of Gloria Trillo and Tony's infamous mother. When confronted with this glaring and obvious truth, how does Tony respond? Denial and delusion. That's the whole point of the show in general. Tony Soprano encapsulates the tragedy of the modern human. He sees that he has a problem. He recognizes a need for change. And he is not doing a single thing to actually confront his issues and make progress - and his life is so much harder for it. [post_title] => 2017 Re-Watch:
The Sopranos
– 'Pine Barrens' [post_excerpt] => Michael Thomas checks in... [post_status] => publish [comment_status] => open [ping_status] => closed [post_password] => [post_name] => 2017-re-watch-the-sopranos-pine-barrens [to_ping] => [pinged] => [post_modified] => 2017-06-26 00:04:22 [post_modified_gmt] => 2017-06-26 04:04:22 [post_content_filtered] => [post_parent] => 0 [guid] => http://411mania.com/?post_type=face3_movies&p=495843 [menu_order] => 0 [post_type] => face3_movies [post_mime_type] => [comment_count] => 0 [filter] => raw ) [2] => WP_Post Object ( [ID] => 496168 [post_author] => 2351 [post_date] => 2017-06-24 00:08:02 [post_date_gmt] => 2017-06-24 04:08:02 [post_content] => Isn't it funny how a change in directors and completely change the perception of a movie project? Oscar-winning director Ron Howard will take over as director of the
Star Wars
Han Solo spinoff and reaction has been mixed, with many questioning the decision and what happened to original directors, Phil Lord and Chris Miller. Lord and Miller were fired Tuesday, while in the middle of production after "creative differences" with producer and Lucasfilm chief Kathleen Kennedy and co-writer/executive producer Lawrence Kasdan. It came down to the duo wanted to inject more humor into the storyline and encouraged improvisation, which goes against what Kennedy and Kasdan envisioned. When you go against the boss, it usually doesn't end well for you. "At Lucasfilm, we believe the highest goal of each film is to delight, carrying forward the spirit of the saga that George Lucas began 40 years ago," Kennedy said in a statement. "With that in mind, we're thrilled to announce that Ron Howard will step in to direct the untitled Han Solo film. We have a wonderful script, an incredible cast and crew and the absolute commitment to make a great movie." https://www.youtube.com/watch?v=JGCR89WQ87g With Howard's announcement made, he will begin work immediately. The picture has several weeks left on its shooting schedule and five additional weeks of pre-scheduled reshoots that were planned for later this year. No word yet on the exact amount of time and money it will take to complete the project; it was about three-quarters finished when the firing came down. Howard will have to look at what was shot and make a decision on what needs to be done. Howard, sources told
THR,
, will meet with the actors — Alden Ehrenreich, who is playing Solo, and Donald Glover, who is portraying Lando Calrissian, with Woody Harrelson, Emilia Clarke and Thandie Newton also on the roll call — to soothe an understandably shaken movie set. Filming is set to resume July 10. Howard made an appearance at Cannes Lions and discussed the opportunity to join the Star Wars universe while he was being interviewed by Martin Sorrell, the founder and CEO of British ad company WPP. Howard called the film "a little opportunity that came my way." He went on to say about
Star Wars
, "I've been a fan forever," adding: "It's gratifying to lend my voice to the Star Wars universe now." He also said, "I've been around the Star Wars universe from the beginning," and explained George Lucas was conceiving the story while they were working on
American Graffiti
. When Lucas first told him the idea, he said he thought it sounded "crazy." He continued saying that when he first saw
Star Wars
, he waited in line with his wife for two hours. "We left almost speechless, and I said, 'Do you want to see it again?'" he said. "And we got in line and waited another 90 minutes to see it twice the same day." So we know Howard is a
Star Wars
fan and his friendship with George Lucas is well documented. What about his filmography and how important is that to the tone and quality of the movie? Howard worked with Lucasfilm back in 1988 on
Willow
. I haven't seen
Willow
for quite some time but I'd be curious to see how it has aged. Other highlights from Howard's directorial career include Parenthood, Splash, Backdraft, The Da Vinci Code, Apollo 13, and
A Beautiful Mind
. Recently he's had a string of disappointments like
Inferno, In the Heart of the Sea, Rush
, and
The Dilemma
. While we may have some question on Howard's ability to pull off the "epic space opera" vibe, I believe a Han Solo spinoff is within his wheel well. I'm wasn't interested in a straight comedy, which is more in line with what Lord and Miller were bringing to the table but if Howard can blend some funny moments with a friendship between Han and Lando, I'll be happy. What are your thoughts on Howard taking over the Han Solo spinoff? [post_title] => Gustafson: Will Ron Howard Bring
Han Solo
Back on Track? [post_excerpt] => 411mania's Steve Gustafson takes a look at Ron Howard directing the Star Wars Han Solo spinoff! [post_status] => publish [comment_status] => open [ping_status] => closed [post_password] => [post_name] => gustafson-will-ron-howard-bring-han-solo-back-on-track [to_ping] => [pinged] => [post_modified] => 2017-06-24 00:37:30 [post_modified_gmt] => 2017-06-24 04:37:30 [post_content_filtered] => [post_parent] => 0 [guid] => http://411mania.com/?post_type=face3_movies&p=496168 [menu_order] => 0 [post_type] => face3_movies [post_mime_type] => [comment_count] => 0 [filter] => raw ) [3] => WP_Post Object ( [ID] => 496124 [post_author] => 4377 [post_date] => 2017-06-24 00:02:05 [post_date_gmt] => 2017-06-24 04:02:05 [post_content] =>
It's Aaron's pick this week, and I'm stepping way out of my usual genre for this one. I have to give a big shout out to Jeremy Thomas, whose love for these films made me want to see them. And now I'm sharing with Michael. You only get one first time, and for some people, it comes later than it does for others.
This
particular column is about documenting the first viewing of a "classic" movie or TV show determined at the discretion of Aaron Hubbard and Michael Ornelas in alternation. Last week Michael chose
Predator
. This week Aaron takes Michael out from under the proverbial rock to show him
Before Sunrise
. https://www.youtube.com/watch?v=9v6X-Dytlko
Before Sunrise
Released:
January 27th, 1995
Directed by:
Richard Linklater
Written by:
Richard Linklater and Kim Krizan
Starring:
Ethan Hawke as Jesse Julie Delpy as Céline
Aaron Hubbard:
At the start of this year, I compiled a list of fifty classic films I hadn't seen but needed to. This was one of them, and I quickly fell in love with it and its sequels (which I watched a month apart), and knew this would be a pick right away.
Michael Ornelas:
I didn't know anything about this one (not even the genre, until Aaron filled me in), but it ended up being just the right type of romance. The type that
I
like to watch: one that favors truth to character than "big" and overdone moments.
Doing Romance Right
Aaron:
Romance is a tough genre to sell to me, as my immediate association is a type of bland formulaic love story with one dimensional and unlikable characters. But this... this is special. In essence, it's one long conversation over the course of a night. But as Jesse and Celine get to know each other, the audience gets to know them just as intimately.
Michael:
To expand upon what I just said above, there is so much truth to the moments in this movie. The Q&A on the bus was Jesse's way of prying into this pretty girl's life, and while he was very initially attracted to her, I don't know how much I trusted his intentions from the start. He had little things about his character that made me feel like perhaps he was only interested in something physical and/or a rebound from his previous relationship (such as almost formulaically looking for an opportunity to brush the hair out of her face). This story dives into the psyche of attraction and pushes far past that as we see two people genuinely fall in love through the course of a night. That's ambitious as a filmmaker as it requires an amazing script and perfect casting. This movie had that.
Aaron:
Richard Linklater had gained a reputation for ambitious projects like
Boyhood
and for his excellent writing in films like
Everybody Wants Some!!
. He writes on a very human level, and I think he made a smart decision by partnering with Kim Krizan for this. Getting both characters to feel totally real and authentic would be a tough task for any single writer, but these two really delivered and Hawke and Delpy gave phenomenal performances.
I Needed More
Michael:
I don't mean that as a criticism, but as a testament to the film's ability to engage me. I got to the end and I immediately wanted to see their planned reunion six months later. I
loved
these characters, and I loved the relationship that they developed right before my very eyes. I truly felt like I was a part of their union, and every little moment that made their hearts flutter for one another gave me goosebumps as well. I can't name many other romance films that have done that to me.
Aaron:
For me, it was impossible
not
to invest in them. Ethan perfectly captures this sense of weariness that comes to a twenty year-old as you start wondering where your life is headed, while Céline brings out Jesse's optimism and ability to be rash and believe in crazy things. Julie Delpy does such a good job at showing her annoyance in a way that is understated and not vicious, and she has these big ideals and irrational fears, which Jesse grounds a bit. The basic dynamic informs every interaction, something that carries over to what are, in my opinion, the superior follow-ups.
Michael:
Knowing that the sequel takes place ten years later actually really excites me, because not only am I guaranteed a continuation to this story and these characters, but I will get to see how both of these character grow up and mature. If there's one thing to love about Linklater, it's that he has no problem being patient with his stories. I don't know what the other two films contain, but I'm champing at the bit to get to them.
"It's Nothing But Words"
Aaron:
I have seen some people claim that nothing happens in this movie, and that just makes me sad. I have as deep an appreciation for a great action movie or science fiction adventure as the next film geek, but films like this are amazing and deserve more notice. Once upon a time, a film lived or died by its script; people just talked, and the magic was what they were saying and how they said it that was the spectacle. This is a throwback in that regard. Give me a film that I could listen to and love without the images and you've won my heart.
Michael:
It's so hard to pull a movie like this off, but I agree. If you don't appreciate a script for its words,
you're not listening
. You often hear the critique that today's audiences have too short of an attention span. It's true, but it's fixable. Focus. Listen to the words, and internalize how the characters react to them. That is really all story is: a catalyst, and the way the characters respond. Sometimes it's an explosion, but other times it's more subtle like admitting how recently you were broken up with, because that could change the entire context of the time you're spending with this stranger. There's so much in this movie that to hear "it's just words" is upsetting.
Aaron:
I always found it appropriate that a major scene in this involves a poet on the street. A poet knows the beauty of words and how they can add to our lives, but most never get the recognition or the financial success. What Linklater and company do here is pure poetry; I could listen to Céline and Jesse talk for days.
Ratings:
Michael:
This is one of my top 3 favorite romance films of all time and probably my number 1 "pure" romance. It's so well-acted that all I saw were characters, not actor. It's so well-written that all I saw were conversations, not "dialogue". It's just a great movie, start-to-finish, and I'm probably going to buy the set on blu-ray if there is one. I assume there is, right? I mean, there has to be...
A+
Aaron:
This time around I have the benefit of having seen the sequels, which adds layers to a lot of what goes on here. Before and after though, this is a classic, the start of a great trilogy, and one of the most underrated films of the 1990s.
A+
Michael:
Didn't expect to love this one so much. Good job, buddy!
Aaron:
Happy to pick it. Movies like this are why we made this column in the first place.
What is your favorite Richard Linklater film?
NEXT WEEK IS OUR 100th COLUMN!!
Michael:
So I wanted to pick one of my all-time favorites. I think this is my highest-ranked movie of all-time that Aaron has
not
seen yet (it's in my top 20).
Aaron:
Oh man, I'm looking forward to this. The original
The Evil Dead
is one of the best horror movies ever made in my opinion and I'm really looking forward to this one.
Michael:
It's basically a second chance at the first one with a higher budget and a more cemented tone.
What's your favorite entry in the Evil Dead franchise?
E-mail us at
[email protected]
Follow us!
@FUARockPodcast
Like us on
Facebook
! And follow Michael on Twitter!
@TouchButtPro
Check out our past reviews!
Mission: Impossible,
They Live,
Marvel's Daredevil,
The Silence of the Lambs,
12 Angry Men,
The Usual Suspects,
The Boondock Saints,
Ferris Bueller's Day Off,
The Iron Giant,
Fargo,
American Psycho,
28 Days Later,
Frankenstein,
Crank,
The Godfather: Part II,
American Beauty,
Rocky,
Alien,
Spaceballs,
Star Wars: Clone Wars,
The Muppets Christmas Carol,
Reservoir Dogs,
Superman: The Movie,
Lethal Weapon,
Double Indemnity,
Groundhog Day,
The Departed,
Breaking Bad,
Shane,
Glengarry Glen Ross,
Blue Ruin,
Office Space,
The Batman Superman Movie: World's Finest,
Drive,
Memoirs of a Geisha,
Let the Right One In,
Apocalypse Now,
Aliens,
The Incredible Hulk,
A Clockwork Orange,
Chicago,
Seven,
Teenage Mutant Ninja Turtles II: The Secret of the Ooze,
The Room,
Chinatown,
Jaws,
Unforgiven,
RoboCop,
The Legend of Korra - Book One: Air,
Ghostbusters,
Spider-Man 2,
Prometheus,
Scarface,
Gattaca,
Monty Python & The Holy Grail,
Tucker & Dale vs. Evil,
Equilibrium,
City of God,
The Graduate,
Face/Off,
Snowpiercer,
The Exorcist,
Hellboy,
Village of the Damned,
A Girl Walks Home Alone at Night,
Idiocracy,
Indiana Jones and the Last Crusade,
The Fly (1986),
Under the Skin,
Die Hard,
Dredd,
Star Wars Holiday Special,
A Christmas Story,
Snakes on a Plane,
The Big Lebowski,
Bulworth,
Raging Bull,
Thank You for Smoking,
John Wick,
Mulholland Drive,
The Karate Kid,
Lucky Number Slevin,
The Searchers,
Black Dynamite,
Labyrinth,
Rick & Morty,
2001: A Space Odyssey,
The Abyss,
Seven Samurai,
Bio-Dome,
Memento,
L.A. Confidential,
Tangled,
T2: Judgment Day,
Wonder Woman,
The Way Way Back,
Rebel Without a Cause,
Predator,
Before Sunrise Aaron Has Another Column! This week features another film that's a showcase on the power of great dialogue, the all-time classic
The Maltese Falcon
. Check it out
here. Aaron is now on Letterboxd! Check me out
here to see my star ratings for almost 850 films. You can also see various lists like my Top 150 Films of all-time, my ongoing project to watch Disney animated classics, and a ranking of the decade's theatrical superhero films. [post_title] => From Under A Rock:
Before Sunrise
[post_excerpt] => [post_status] => publish [comment_status] => open [ping_status] => closed [post_password] => [post_name] => from-under-a-rock-before-sunrise [to_ping] => [pinged] => [post_modified] => 2017-06-24 00:02:51 [post_modified_gmt] => 2017-06-24 04:02:51 [post_content_filtered] => [post_parent] => 0 [guid] => http://411mania.com/?post_type=face3_movies&p=496124 [menu_order] => 0 [post_type] => face3_movies [post_mime_type] => [comment_count] => 0 [filter] => raw ) [4] => WP_Post Object ( [ID] => 496031 [post_author] => 2321 [post_date] => 2017-06-23 00:03:42 [post_date_gmt] => 2017-06-23 04:03:42 [post_content] => There are few genres that excite me more than a good mystery thriller. I acquired my love of the genre through a love for
The Dark Knight
and
Double Indemnity
, products of my impressionable youth as a film goer and film appreciation student. Since then, I've enjoyed classics like
L.A. Confidential
and
Chinatown
, but as is often the case, the very best is the one that started it all. Welcome to
Dissecting the Classics
, the column previously known as
Taken For Granted
. In this column, I analyze films that are almost universally loved and considered to be great. Why? Because great movies don't just happen by accident. They connect with initial audiences and they endure for a reason. This column is designed to keep meaningful conversation about these films alive.
The Maltese Falcon
Wide Release Date:
October 18, 1941
Written and Directed By:
John Huston
Produced By:
Hal B. Wallis
Cinematography By:
Arthur Edison
Edited By:
Thomas Richards
Music By:
Adolph Deutsch
Production Company:
Warner Bros.
Starring:
Humphrey Bogart as Sam Spade Mary Astor as Ruth Wonderly Peter Lorre as Joel Cairo Sydney Greenstreet as Kasper Gutman Gladys George as Iva Archer
What Do We All Know?
If you've never seen
The Maltese Falcon
, you've almost undoubtedly seen it referenced. The first major film noir not only launched Humphrey Bogart to the upper echelon of Hollywood, but clarified the way hardboiled detectives were written and portrayed. It showed how their stories should be shot, how their dialogue was scripted, and provided the ultimate standard of the McGuffin; an item of utmost importance to the characters but largely incidental to the audience. The film was an instant and enduring classic, with Sydney Greenstreet and John Huston winning Oscars for their acting and writing. Humphrey Bogart would establish himself as perhaps the greatest movie star of all time, the film was one of the first twenty-five movies preserved in America's film registry in 1989. Revered by film historians for its quality and influence, it is one of the must see films of its era.
What Went Right?
The Maltese Falcon
is an adaptation of Dashiell Hammett's 1929 novel, the third attempt to bring it to film. It starts with private detective Sam Spade receiving a visit from a distraught woman. Ruth Wonderly claims that a dangerous man named Floyd Thursby is courting her sister. Sam's partner Miles agrees to tail Thursby, but when both men turn up dead, Sam finds himself under police suspicion and wrapped up in a mystery to prove who the killer is. Sam's involvement with Wonderly also attracts the attention of Joel Cairo and "the Fatman" Kasper Gutman. These unscrupulous characters are both looking for a jewel-encrusted bird statue known as the Maltese Falcon. What ensues is a tightly woven, brilliantly told yarn, with every scene revealing new pieces of information. The film requires the audience to be as distrustful and attentive as its hero, as characters rarely tell the truth and reveal their intents through small gestures. John Huston delivers in his first turn as a director, while the immensely talented cast makes every scene a joy to watch and listen to. I won't spoil much of the plot, since I imagine many readers may not have seen this classic yet. In this case, seeing the truth unfold is a source of a lot of the film's drama and entertainment.
What Went Wrong?
I'm not inclined to call any film perfect, and I will admit that
The Maltese Falcon
's dizzying plot was off putting the first time I saw it. It took me a rewatch with my undivided attention to really see how strong the plot is, instead of just being impressed with the acting. But I feel that's a fault of mine and not the film. It's worth comparing to the classic
Double Indemnity
, another favorite of mine that helped define the film noir genre, but stacks up as second best thanks to the superior casting and direction of this film.
What Went Really Right?
As I mentioned before, this was the third attempt to bring the story to the big screen, and you probably haven't even heard of the others. John Huston's writing and directing skills are a big part of that, as he carefully constructed each scene to put ideas in the audience's head long before he confirmed their suspicions. He also assembled a truly great cast, from the legendary Peter Lorre to the Oscar winning Greenstreet. Mary Astor was great in her role, helping to establish the femme fatale and giving Ingrid Bergman a model for interacting with Bogart in
Casablanca
. But the most important performance is that of Humphrey Bogart, an actor who simply will never be replaced. Bogie's voice, his demeanor, and his eyes all create such a unique presence, and he is the embodiment of a Hollywood star. If you haven't yet seen Bogart perform, this is as good a place as any to start. He defined an archetype forever, but he also gets to act with some of the greatest performers of his time.
Like This Column?
Check out previous editions!
Jurassic Park,
Back to the Future,
Chinatown,
Taxi Driver,
The Matrix,
Batman (1989),
Casablanca,
Goldfinger,
X2,
King Kong (1933),
Beauty and the Beast (1991),
The Dark Crystal,
The Manchurian Candidate (1962),
Raiders of the Lost Ark,
The Godfather,
The Godfather, Part II,
The Silence of the Lambs,
Alien,
Aliens,
Casino Royale,
Superman: The Movie,
Superman II,
Batman (1966)
Or check out my column with Michael Ornelas; "From Under A Rock". Last week, we reviewed 80's action classic,
Predator. This week, we review the start of Richard Linklater's excellent romantic trilogy with
Before Sunrise
.
Follow Me On Letterboxd!
I log reviews for every film I see, when I see them. You can see my main page
here. Recent reviews include
Get Out
,
Rocky
and Pixar's
WALL-E
. [post_title] => Dissecting the Classics -
The Maltese Falcon
[post_excerpt] => [post_status] => publish [comment_status] => open [ping_status] => closed [post_password] => [post_name] => dissecting-the-classics-the-maltese-falcon [to_ping] => [pinged] => [post_modified] => 2017-06-22 22:26:13 [post_modified_gmt] => 2017-06-23 02:26:13 [post_content_filtered] => [post_parent] => 0 [guid] => http://411mania.com/?post_type=face3_movies&p=496031 [menu_order] => 0 [post_type] => face3_movies [post_mime_type] => [comment_count] => 0 [filter] => raw ) [5] => WP_Post Object ( [ID] => 495908 [post_author] => 2351 [post_date] => 2017-06-22 00:08:59 [post_date_gmt] => 2017-06-22 04:08:59 [post_content] =>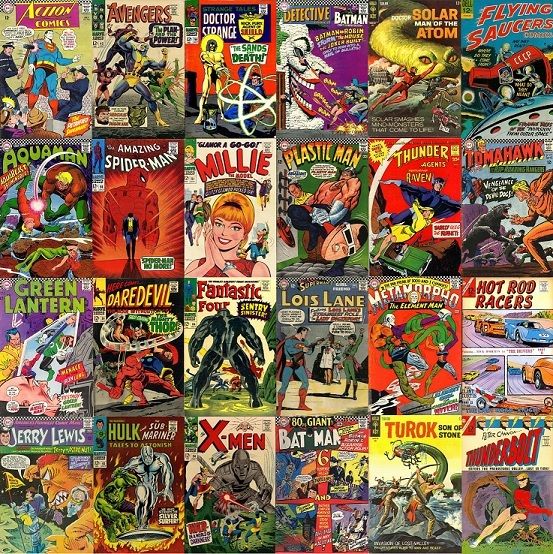 Hello and welcome to 411mania's weekly Comic Book Review Roundtable! Each week we'll be serving up a warm dish of reviews from Marvel, DC, and anything else that captures our interest. What did you pick up this week? Let us know in the comments. Want to write a review? If you can write at least one review a week, consistently, email me at
[email protected]
!
Yesterday we asked,
"Is James Robinson Right for Wonder Woman?"
Now on with the show!
The Defenders #1 Review by RobF
The Hulk. Namor the Sub-Mariner. The Silver Surfer. Dr. Strange. No, not those Defenders. This current configuration consists of Jessica Jones, Daredevil, Iron Fist and Luke Cage. This ain't your father's team, that's for sure. Marvel's #1 scribe, Brian Bendis, will make sure of that. He and frequent collaborator David Marquez bring a 'man on the street' vibe to the Netflix quartet and take them to the next level. Have a galactic menace on your hands? Call the Avengers. Crazy mutant problem? Dial the X-Men. But if you have a down and dirty gutter street fight this is the team you want. And when one of their own is attacked they circle the wagons and use their considerable talent to find the culprit. In this case it's the once thought dead Diamondback (as seen in the FCBD edition). He has been upgraded to a credible threat and it's going to take all the Defenders to take him out. Bendis shows why he is one of the premier comic writers of all time. From the
Infamous Iron Man
to
GOTG
and now the
The Defenders
he captures the essence of his characters and mixes in some great action. He also wastes no time getting to the heart of the story and capturing the reader's attention. Marquez's clean and detailed style works well here. As the dialogue represents each character well the artwork does the same. Colorist Justin Ponsor sets the mood with his use of color. All in all a beautiful book. The overall quality of the Netfilx shows (IF the only exception to me) leaves Bendis and CO some Large shoes to fill. So far, this book shows promise. Let's hope the show is good as well.
Rating: 8.0 out of 10
World Reader #3 Review by Jonathan Durden
Jeff Loveness has created a universe both terrifying and enrapturing at the same time with
World Reader
. Issue #3 brings us up to speed on the whereabouts of Sarah and gives us an incredible journey through her past and what brought her to the expedition team to look for life on other planets. Once again artist Juan Doe has outdone himself. His illustrations are enriching and exciting and he lends a unique style to this story that fits it perfectly. I wouldn't want any other artist on this book, no matter who they were. Doe is vital to this story as much as Loveness is. Sarah's backstory is, to put it bluntly, tragic. I won't get into spoilers here, because it's so good and heart-wrenching at the same time that I think everybody should just experience it from the source material for themselves. As Sarah attempts to find out who is killing the planets they explore, and eating the souls of the dead, she has to grapple with her own sanity and come to terms with the choices she made that led her here. This comic has quickly jumped to my top 5 most anticipated reads on my pull list, honestly. I am engrossed with the art on every page, and this issue has pulled me more and more into the story and the character of Sarah emotionally. So much so that the bigger picture seemed like secondary plot material this issue. And I think that's a good thing to have every once in a while, to show that a comic doesn't just rely on its main hook, but the depth in the characters can stand on its own. I don't really have anything bad to say about this issue. I could have done without a certain romantic aspect that seemed a little shoe-horned in, but I suppose you can't always get what you want. Maybe it's too early to tell, but I think this is one of the best comics being published out of Aftershock Comics right now. Maybe even period. The only way to know for sure is to do more of what I love, and read it.
Rating; 9.5 out of 10
Batman #25 Review by Sankalp G.
Batman
#25 is the first installment in a new 8-issue storyline: 'War of Jokes and Riddles'. Batman has a secret, which he deems as his greatest failure and wants it off his chest before he marries Selina Kyle. Warning, there are spoilers below. GCPD were using the Riddler to solve cases, which they found complicated. The Riddler was also co-operating with them, until he listens to the recent story of the Joker going on a killing spree. The Riddler snaps and escapes from the prison, with one of the most beautifully crafted scenes in this issue, which tells you how deadly the Riddler can be, without lifting a finger. The Joker has lost his smile and nobody can make the Prince of Crime laugh. He is committing murders around Gotham but without his usual eerie laugh. That alone is a terrifying thing, which intrigues the Riddler. At last, both come face to face, just to tell each other, that their target (Batman) is the same, though if one of them finishes him, he will rob satisfaction of the other one. This face off answers some of the questions we have and generates a lot more that we need to seek answers for. Another conversation you shouldn't miss. Welcome to the deadliest gang war in the history of Gotham city, or so Batman suggests. King is in full control here. He has presented both characters (Riddler and Joker) in such a way, that they feel different. The Riddler has a new edge, the Joker, without his trademark laughter, in the first issue itself, feels like he knows his characters and has added another dimension to them. It is just the first issue but I can already see depth. It is intriguing that now that King has access to most of Batman's rogue gallery for this war and it's just going to get even better, considering his love for even the most obscure villains as well as his past work on the Batman series for almost an year. The art deserves a lot of praise here. Mike Janin has went in all guns blazing here and even if you don't like Batman (Who doesn't?), at least check out this issue for the visuals. One of the most best looking issues around, the detailing of the characters with their own distinctive faces, detailed backgrounds are worth checking out. The two-page spreads are good and panel placement is justified. The changes in the characters I mentioned above work so brilliantly because of how the art depicts it. The new Chung's coloring has complemented the art here. As I mentioned in the last review, his changes in color due to being day or night in Gotham is excellent and he works with shadows beautifully, giving some scenes perfect depth. Overall, another solid issue in the series and a perfect way to start 'War for Jokes and Riddles'. King has been on a roll for a long time now and almost all of his Batman issues are worth reading.
Rating: 9.5 out of 10
Steve here! That's all the time we have. Tell us what you're reading below and see you back here next week! Youcan now find our reviews on ComicBookRoundUp.com
! [post_title] => 411's Comic Reviews:
Defenders
#1,
Batman
#25, More [post_excerpt] => This week 411mania's Comic Roundtable takes a look at Defenders #1, Batman #25, and more! [post_status] => publish [comment_status] => open [ping_status] => closed [post_password] => [post_name] => 411s-comic-reviews-defenders-1-batman-25-more [to_ping] => [pinged] => [post_modified] => 2017-06-21 23:01:14 [post_modified_gmt] => 2017-06-22 03:01:14 [post_content_filtered] => [post_parent] => 0 [guid] => http://411mania.com/?post_type=face3_movies&p=495908 [menu_order] => 0 [post_type] => face3_movies [post_mime_type] => [comment_count] => 0 [filter] => raw ) [6] => WP_Post Object ( [ID] => 495951 [post_author] => 1722 [post_date] => 2017-06-22 00:04:45 [post_date_gmt] => 2017-06-22 04:04:45 [post_content] =>
Opening Logo courtesy of Benjamin J. Colón (Soul Exodus)
Hello gang, I'm back. I had to have shoulder surgery and it kept me limited in what I could and could not do. That meant I had to limit my typing and ABGT had to go on the back burner for a while. But I'm out of the sling, I'm rehabbing and that means I can talk about horror movies with everyone again. Speaking of movies, everyone has a few movies they're just never going to watch. For some people, the film could be too extreme. For others, the film could be too dumb. Or maybe the subject matter or genre just doesn't interest you. Like, barring a love interest wanting me to I can't see myself ever sitting down to watch
Fifty Shades of Grey
, you know? It's not my thing. Others may not want to see, say, the
IT
remake because of a fear of clowns. Even in the horror genre, there are limits to what people will watch. Some draw the line at anything with gore. Some draw the line at extreme gore. I have my limits as well, and I thought it would make for a fun list. At the very least people who have seen these movies can call me names in the comments. I have my reasons for not watching them as I'm sure you have yours or not watching other things. While it's possible I could change my mind on some of these in the future, I doubt I will. But let's discuss. If you've seen any of these and you think they have merit, explain why in the comments.
#10
: The Vomit Gore Trilogy Where do I begin? These three movies, which includes such lovely titles as
Slaughtered Vomit Dolls
,
ReGOREgitatd Sacrifice
and
Slow Torture Puke Chamber
are pretty much what they say on the title. It's about people who puke and bleed. What is the appeal of that? I mean, I guess the same could be questioned of people who watch movies with a lot of gore. However, I generally prefer my gore to have a point. The films are called "vomit gore" and not to sound like a snob, but I see no artistic merit whatsoever. The clips I have seen appear to be extremely low budget reels of blood and vomit with nothing in between. I would think that more than anything else, that would just get boring. Who wants to watch four (there's another that was released a couple of years ago) movies with the same thing over and over? Even
Friday the 13th
movies change it up.
#9
: The
Guinea Pig
Movies The same thing kind of applies here. The
Guinea Pig
moves were once infamous because Charlie Sheen contacted the FBI thinking he found a snuff film. In fact, the makers of the film had to prove in court the effects were fake. That may convince you to watch it just for seeing realistic kills but, not me. It's a series of six films, the first two of which are just about one woman being dismembered through the whole run time. Take away from the fact that you're watching a fake snuff film...the effects that I have seen in reviews look questionable at best. Not only that, but it's once again the same thing for the entire run time. It's a woman crying while people beat, cut, burn her and more. How is that entertaining? At best, this series is something you'd put on with your friends while drunk to see who can stomach it. It's certainly not something I'm going to track down and watch, because there are plenty of good movies I have yet to see.
#8
:
Henry II
Not all of the movies on this list are on here because they're extreme. Some of them are just completely unnecessary sequels that were made to make a quick buck. Such is the case with
Henry II
, a 1996 sequel to the 1986 classic. It features the involvement of absolutely no one, save composer Robert McNaughton, who worked on the first film. That means Michael Rooker is definitely not back as Henry and John McNaughton is not directing.
Henry
is definitely not the type of movie that needs a sequel. It was a perfect storm of elements that made it one of the greatest horror films of all time. Not only that, but Henry is not someone you want to follow in one movie, let alone see the continued adventures of. It appears to take a character that's a realistic portrayal of a serial killer (loosely based on Henry Lee Lucas) and turns him into a slasher villain. All the reviews seem to indicate that and that means I have zero interest. https://youtu.be/mUoJNIfYS2o
#7
:
Moose Jaws
Oh, Kevin Smith...how far you've fallen. I subscribe to the theory that ever since Smith started smoking weed his movies turned to crap. I actually enjoyed
Tusk
, but I wouldn't call it a particularly good movie. It was just really dumb but fun body horror. Even then it still featured Guy LaPointe and the Colleens, setting the stage for
Yoga Hosers
. The next film in Smith's "True North" trilogy will also feature those characters and it has a ridiculous premise on top of it. The film is only described as "
Jaws
, but with a moose." Um...okay? It's another idea that Smith came up with during a podcast, probably while high (don't know this for sure) and decided to make. Hey, he's doing better than I am in that he can actually get movies made. But I know I don't want to watch a movie with any of the characters from
Yoga Hosers
and I don't want to see a movie about a killer moose. Life's too short.
#6
: The
Sharknado
sequels I have to specify the sequels here because I've seen
Sharknado
. It was stupid. And I don't mean in that "so good it's bad" type of way. That's what they're going for, clearly, but since they're aware of it it turns it into a bad comedy/disiaster movie parody instead of the more earnest Syfy originals that just happen to be bad. There's a big difference between a movie like
Sharknado
and a movie like, say,
Python
. Movies that try to capture that crowd that loves bad movies never work, because they're too self-aware. Everything is calculated and it shows. You're watching a product, and a product that not a lot of effort is going into because they're aiming for a crowd that wants to see a poor product. On top of that,
Sharknado
was just dull. I didn't find any humor in it, and I don't understand how five of these have already been made. Maybe I'm just getting too old to understand the youth of America.
#5
:
Birdemic: Shock and Terror
Now
Birdemic
is a true "so bad, it's good" movie. Except I won't watch it. Why? Because I've seen footage. There's no long, drawn out answer to be found here. I've seen footage of
Birdemic
and I know that even as a trash film it would still be painful to sit through. I happen to enjoy certain movies like this, like
Troll 2
. I think the line, at least for me, is that there has to be some entertainment value. I can't just watch a bad movie just because it's bad. This movie has everything: terrible effects, bad acting, poor editing, a horrible script and that's going off of hearsay. The clips I saw prove the special effects and my god, how could you see that and devote ninety minutes of your life to seeing more of it? I can't and I won't! You can't make me! https://www.youtube.com/watch?v=LrxZblVUkMU
#4
:
Faces of Death
sequels/
Traces of Death
One of these days, I'm going to do an entire column on these movies to educate the young people about what this was.
Faces of Death
was a series of films which claimed to have real deaths, which made them "shocking" and "banned". The truth was, a lot of it was staged and what wasn't was usually reserved for animal cruelty or real life police footage of traffic accidents and the like. I can't watch actual gore videos. It sounds strange, but I can watch Pinhead tear someone apart with chains and be fine because I know it's fake and I know how it's done. I can't watch real, living people get killed. Why would I want to see that? Why would you? That's where the sequels, and the rip-off series
Traces of Death
come in. At some point, the fake stuff started getting pushed aside in favor of real life death footage. The sequels still have staged stuff but it also has real stuff.
Traces of Death
is even worse, because it has mostly real stuff like R. Budd Dwyer's press conference suicide and the actual death of Vic Morrow from the set of
Twilight Zone: The Movie
. Again, why would this interest anyone?
#3
:
Salo or 120 Days of Sodom
Hey look, it's the only movie on this list with a Criterion release! This film is critically acclaimed, but due to its content I have no interest in it. It's about a group of nobles who take a group of teenagers prisoner and expose them to "sadism, sexual deviance and brutal murder." It's banned in several countries (not here) and features a lot of sick stuff. It gets away with it, mostly, because it fools everyone into thinking it's "art." Look, I've been to a few musuems in my day and I've never seen a portrait of someone eating feces. I can admit where my line is and this and the film after it are that line. Say what you will, but I have no interest in seeing two hours of rape, torture and God knows what else. I realize it's, by most accounts, a technically "good" film but that means nothing. I don't feel I'm missing out by not watching it.
#2
:
A Serbian Film
Take everything I said about the various "extreme" films above, combine them all and apply them here.
A Serbian Film
is quickly becoming notorious for how extreme it is, showing incredibly bloody gore, disturbing sexual content and graphic violence. Yes, it's all fake. So is the majority of this list. But what's the point if the film is nothing but bloody gore, disturbing sexual content and graphic violence? A lot of people called
Saw
"torture porn", but
A Serbian Film
is exactly that. I know there is some semblance of a story there. An aging porn star is offered a lot of money to be part of a snuff film by some really sick individuals. The director claims that it was a political statement but a lot of critics appear to have seen through that ruse. It's just a really violent gore film. I've seen films like it (
Martyrs
comes to mind) but even those seemed to have a point to them. Movies with rape in addition to bloodletting really aren't my thing.
#1
:
Clownhouse
As a film itself, I'm sure there's nothing wrong with
Clownhouse
. From what I've read, it's a reasonably creepy home invasion movie that just happens to star clowns. Sounds like something that could actually be decent. However, it's the behind-the-scenes story regarding the film that guarantees I won't give it a second of my time or a single cent of my money. I don't think I need to explain to you who Victor Salva is. He's probably better known as the man who directed
Jeepers Creepers
. There's been a lot of controversy surrounding him, particularly when it comes to his future films and whether or not he should be allowed to work anymore or if his movies have any merit. That all stems back to the making of
Clownhouse
. You see, Victor Salva sexually assaulted a 12-year-old boy that starred in the film while the film was being made. He was caught and sentenced to a brief prison sentence and is now out making movies again. But since this is the movie where it happened, I can't bring myself to watch. There's just no way I could, knowing that one of the stars was having experiences no one should have during its production. So yeah, we're ending this on a dark note. To cheer you up, here's a video of Jason Voorhees promoting
Jason Takes Manhattan
on the
Arsenio Hall Show
. https://youtu.be/09yOZsZuxMY
Ending Notes
: That's it for me. Leave some comments here, on my
Twitter
or my
Facebook
.
Closing Logo courtesy of Kyle Morton (get your own custom artwork and commissions at his Etsy account)
A Bloody Good Time: The Store is now officially open! Like this design? You can now find it on most of my merchandise! Click
here
to find shirts, posters and more! For those interested in more of my movie reviews, I've created a new blog! Check out the brand new
Not-So-Bloody Good Time
! See you next week! [post_title] => A Bloody Good Time: Ten Horror Films I'll Never Watch [post_excerpt] => [post_status] => publish [comment_status] => open [ping_status] => closed [post_password] => [post_name] => a-bloody-good-time-ten-horror-films-ill-never-watch [to_ping] => [pinged] => [post_modified] => 2017-06-22 00:07:19 [post_modified_gmt] => 2017-06-22 04:07:19 [post_content_filtered] => [post_parent] => 0 [guid] => http://411mania.com/?post_type=face3_movies&p=495951 [menu_order] => 0 [post_type] => face3_movies [post_mime_type] => [comment_count] => 0 [filter] => raw ) [7] => WP_Post Object ( [ID] => 495795 [post_author] => 2351 [post_date] => 2017-06-21 00:08:27 [post_date_gmt] => 2017-06-21 04:08:27 [post_content] => I'm Steve Gustafson and thanks for stopping by. Don't forget to check out 411mania's Comic Book Review Roundtable, every Thursday! Read up on the best reviews and let us know what you're reading as well. Click to read the latest Comic Book Review Roundtable!
Secret Empire #4, Secret Empire: Brave New World #1,
and more! Now, on with the show!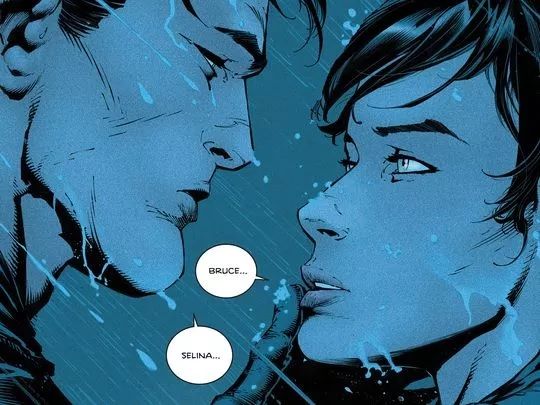 Last week we discussed,
"Should Batman and Catwoman Get Married?"
! Here's what some of you had to say:
Carl Rood:
"I see it as something that should be in the future near the end of his career. Joker, Two-Face are long gone or even cured. Dick, Tim, Barbara, etc. have pretty much taken over the load and Bruce can allow himself time to breath. It's similar to how it played on Earth Two. Just to be clear. I'm not against superhero marriage. I'm ecstatic that Lois and Clark are back and even raising a child. I look forward to Wally kicking Oz's and/or Manhattan's as and getting his wife and kids back. I want a Spider-Man / Silver Surfer team-up where they kick Mephisto's ass and explain why he'd give a crap about Peter & MJ. However, Batman is a different animal. I don't agree that he's about vengeance. If he were he'd have retired when he found Joe Chill. He's about doing everything he can to prevent a child seeing his parent murdered. That's why he won't kill. He knows he might be leaving another child like he was left and won't do that. He won't (not can't) be happily married until he's sure others can be."
TheAaronscottJ:
"Absolutely. It fits the arc, he has to grow old and change as a person eventually. Selena too, characters evolve so their fans can relate."
Mujaki:
"Yes. Because King has a point - Batman has already hit peak GrimDark several times in his run (that's why as fun as "No Man's Land" was, it wasn't Bruce's darkest hour). Miller loved going to that well, to the point of parody... so what else can be done? Joker cuts his own face off and wears it as a mask? Did it. Bruce Wayne accused of murder (and therefore can't be Batman)? Did it. Break Batman's back? Did it. Hell, it got so bad that Tim Drake ended up as a misery sponge for most of the 00's to compensate and fucking Nightwing got raped. So yeah, give Bats and Catwoman a chance. I mean, it's not like another big comic hero didn't get married and ended up having richer storylines because of it. Final note - it's called the Bat Family for a reason. Bringing Selina into the fold just makes sense."
SCGuy:
"I certainly think they should go through with the planning and then have a huge wedding day, only for it to be interrupted by a great, well known, big bad!!! I would say this derails the wedding enough to give one of them cold feet to call it off for now, but still have the idea linger that one day, they might try again!"
James Jennings:
"Have him show a little bit more of his regular guy side if fine, but having the Dark Night get hitched? Picking up the kids in the mini-bat-van? Cat Woman needs milk on his way home from Arkham Asylum, or space? I don't know who this is trying to appease, but as an average comic fan this sounds like a horrible idea. Just an opinion."
Watryisgarbage_1:
"They get married and then Catwoman gets killed so Bats rededicates himself to crime fighting. Happened before with Tim and Damian, as soon as he gets close to someone they die. Yes I know they came back." To read ALL the comments from last week's column,
CLICK HERE!
As always, thanks for the input! This week we ask...
Is James Robinson Right for Wonder Woman?
First things first. I love James Robinson's writing. His
Starman
is a must for comic fans and goes to show you what a great writer can do with a character who was thought to be past his prime in terms of popularity. His limited series
The Golden Age
is something I'd put into hands of anyone I was trying to sway to read Robinson's work. You can run down all of his achievements and see how varied and far-reaching his style was. His writing contributions to
Batman: Legends of the Dark Knight, JSA, Hawkman,
the
Vigilante
miniseries, the
Sandman
spin-off
Witchcraft
for Vertigo,
Wildcats, Cable, Generation X, Captain America, The Shade, Cry for Justice, Superman
, and especially his underrated
Leave it to Chance
, all earn the accolades they receive. I never read his
Ectokid
that was part of Clive Barker's Marvel Comics' Razorline imprint but I'm sure it was good. So you can imagine it was a big deal when it was announced that Robinson will be returning to DC Comics to take over DC's twice-monthly
Wonder Woman
comic, for six months, beginning in September. Robinson's response to the announcement on Twitter was positive, calling it "great to be back" at DC Comics. Of course this led to a split reaction from fans and casual observers. Most are thrilled to see Robinson return to DC while others took the opportunity to call out DC on missing the message of
Wonder Woman's
theatrical success and not giving the reigns to a woman. Along the same lines, some were questioning the announcement that a man would be the new Wonder Woman comic writer, writing a story that is centered around a male character: Wonder Woman's mysterious brother...Jason Woman. Oh, you didn't hear? Check out the press release:
"Spinning out of the pages of DC UNIVERSE: REBIRTH and JUSTICE LEAGUE: DARKSEID WAR, Robinson, [Carlo] Pagulayan and [Emanuela] Lupacchino will answer one of the biggest questions of the year: Who is Wonder Woman's brother? Taken away from Themyscira in the dead of night, the mysterious Jason (the only male ever born on the island) has been hidden somewhere far from the sight of gods and men…but his life and Wonder Woman's are about to intersect in a terrifying way, bringing them face-to-face with a cosmic threat they never imagined"
It's an...interesting concept and, like with anything, we should give the story a chance before we start doubting where this will head. The real question goes back to fan reaction. Are we being too quick to run something down in the name of being politically correct? It's a different plot and I'm sure with the renewed interest in Wonder Woman it will get plenty of attention but seeing so many people complain about it before the first issue even hits is a little surprising. What are your thoughts on the storyline idea and fans reaction?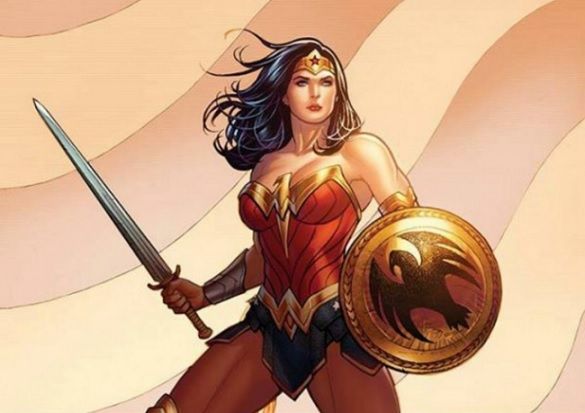 That's all the time I have. Check out our Comic Book Reviews tomorrow and see you next week! [post_title] => Comics 411: Is James Robinson Right for Wonder Woman? [post_excerpt] => 411mania's Steve Gustafson takes a look at James Robinson writing Wonder Woman! [post_status] => publish [comment_status] => open [ping_status] => closed [post_password] => [post_name] => comics-411-is-james-robinson-right-for-wonder-woman [to_ping] => [pinged] => [post_modified] => 2017-06-20 23:38:49 [post_modified_gmt] => 2017-06-21 03:38:49 [post_content_filtered] => [post_parent] => 0 [guid] => http://411mania.com/?post_type=face3_movies&p=495795 [menu_order] => 0 [post_type] => face3_movies [post_mime_type] => [comment_count] => 0 [filter] => raw ) [8] => WP_Post Object ( [ID] => 495812 [post_author] => 561 [post_date] => 2017-06-21 00:01:30 [post_date_gmt] => 2017-06-21 04:01:30 [post_content] => The Gratuitous B-Movie Column Issue #415:
Pound of Flesh
Hello, everyone, and welcome once again to the internets movie review column that has never had a body organ stolen or removed, at least not yet, The Gratuitous B-Movie Column, and I am your host Bryan Kristopowitz. In this issue, issue number four hundred and fifteen, I take a look at the low budget action flick starring modern action legend Jean-Claude Van Damme,
Pound of Flesh
, which was released in 2015.
Pound of Flesh
https://flic.kr/p/VF5pE1
Pound of Flesh
directed by the great Ernie Barbarash, is one of the weirder low budget action movies I've seen. I thought it was going to be weird from the get go, as the plot, as I understood when I first found out about the movie, was "someone steals Jean-Claude Van Damme's kidney and he wants it back." Why would someone want to steal Van Damme's kidney, and why would he kill a bunch of people (because that's what guys like JCVD do in movies) in order to get it back? Is it meant to be a riff on the
Crank
movies or something like that? The actual
Pound of Flesh
, though, is a fairly somber, serious minded affair that may not be wholly satisfying as action movie entertainment (it's not bad, it has its moments), but it will leave you with a lump in your throat. It will affect you. Van Damme stars as Deacon Lyle, a badass ex-French Special Forces operator turned professional mercenary/kidnap rescuer, who goes to Manila for mysterious purposes. I say mysterious purposes because, at the beginning, we have no idea why Deacon is in Manila. We just know he's there for some reason. We then see Deacon enjoying the night life, hanging out at a night club and breaking up a fight on the street (he's one of those kinds of guys. He just can't leave shit alone). In the process of breaking up the fight, Deacon gets friendly with a hot babe named Ana (Charlotte Peters), and, as tends to happen when you're a badass ex-Special Forces operator hanging out a night club in Manila, Deacon takes Ana up to his hotel room to have sex. The next morning, Deacon wakes up in a bathtub full of ice, in horrendous pain, and with no memory of the night before. What the hell happened? Why is Deacon in a bathtub full of ice? What the hell is going on? After walking around his hotel room naked, Deacon checks himself out in the mirror and notices that he has a massive surgical wound on his side. How the hell did that happen? After some flashbacks where Deacon tries to remember what happened, he realizes that, holy shit, someone has removed one of his kidneys without his permission and that is not cool at all. He had plans for that kidney. Major plans. It's at this point that we meet George Lyle (John Ralston), a sort of wimpy college professor who seems to be really nervous for some reason. He's walking around the streets of Manila, watching the local goings on, trying to push his worry away. So then some stuff happens, Deacon calls for help (he brings in former local criminal and now old, trusted friend Kung, as played by Aki Aleong, credited as Leonard Gonzales for some reason), and we find out that Deacon and George are brothers and that Deacon is in Manila to donate one of his kidneys to his niece Isabella (Adele Baughan). Deacon figures that he was set up by a local organ stealing outfit and that he has maybe half a day to find his kidney before it is put inside someone else. With Kung's help and some morphine, Deacon figures he can retrace his steps and find out who, precisely, stole his kidney. George isn't too keen on his estranged brother running around the streets of Manila, destroying people and things and whatnot, looking for his kidney. George is a devout Catholic and is anti-violence and doesn't want to see Deacon in pain (even with morphine his system Deacon is still very messed up). And Kung doesn't want to see his old friend in pain, either. Plus Kung is unsure of how much help he can actually give Deacon as he doesn't have the influence that he once had. Deacon still wants to track down his kidney. So Deacon, armed with a Bible from his hotel room, goes looking for his stolen kidney (George tags along). He goes back to the night club he met Ana in, beats the crap out of multiple people with the Bible, gets some information from the bartender, and then collapses in a heap. After a short hospital stay, Deacon gets some info from Kung, decides he's had enough of this hospital shit, and goes back to looking for his kidney. Deacon ends up fighting more bad guys outside of the hospital (check out the epic split JCVD does here while hanging on the side of a car), gets himself a gun, and then heads towards an underground fight club where he thinks he'll find Ana. And that's exactly what Deacon does. So Deacon "talks" with Ana, finds out that she has a pretty sad personal story, and that he was set up. That guy he fought outside of the night club right before he met Ana? That was Drake (the awesome Darren Shahlavi), a local mercenary/henchman type who was brought in to handle the scheme. Who does he work for? You eventually find out, but Drake doesn't give up any info. A shootout ensues, a bunch of people die, and suddenly this kidney search is a huge goddamn thing. The rest of the movie is the Lyle brothers trying to figure out who has Deacon's kidney, Deacon and Lyle trying to reconnect, a big reveal on who Isabella really is, and George's sort of transformation into a less wimpy guy. We also find out that Ana has a weird connection to what happened between Deacon and George back in the day. The middle part of the story is probably going to turn off the die heard action movie crowd because there isn't much action. There's plenty of character drama/backstory stuff, some of it somewhat interesting. And we get to see Van Damme stretch his dramatic skills (and he does a decent job playing against Ralston, who is a fine character actor in his own right). I do wish that this section of the movie was a bit leaner. I also wish that there was a bigger scheme at the heart of the story, especially considering the mayhem that preceded the middle part of the story and the mayhem that commences once the middle ends. It sure seems like there should have been a bit more. I mean, a refrigerator explodes right before the middle ends. Who the hell sets a bomb inside of a refrigerator? The all action finale is decent as we get to see Van Damme kick ass, kill people, and blow stuff up. His fighting style isn't as flashy as it's been in previous movies, which is kind of cool to see. We still get to see a few jumping kicks and whatnot, but Van Damme's Deacon is more about grappling and getting in close. The big Bible fight in the night club is one of the best scenes in the movie because, hell, who takes out bad guys with an actual Bible? Van Damme's first fight with Shahlavi is pretty good but it goes by too quickly (it's probably the flashiest fight sequence in the movie). Their final fight is a bit disappointing because it doesn't really go anywhere. It serves a purpose, yes, but I was hoping for a little more ass kicking. The now late Shahlavi is/was an awesome martial artist, and it would have been a hoot to see him go one on one, in a full on long brawl with Van Damme. We don't get that here. Shahlavi's Drake is such an obnoxious prick, it would have been awesome to see him get completely destroyed and kicked out of a window or something like that. The last ten minutes or so are so damn sad. I won't give away what happens, but this is the stuff that will leave you with a lump in your throat. Van Damme does a good job as Deacon. Again, he gets to stretch his acting skills a bit amidst all of the action stuff, and he shows that he can be an engaging actor with the right material as opposed to "just" an action star. And in the action department, Van Damme is still in fine fighting shape. Obviously, he isn't as spry as he used to be back in the 1990's, but he can still kick ass, and that's what's important. John Ralston is excellent as George, Deacon's brother. He sort of plays George as a wimpy Bruce Boxleitner, and he's watchable throughout (he also isn't annoying, another sort of Boxleitner "connection"). His action moments are a tad unbelievable, but then his character needs to do those things otherwise his story won't make sense. Ralston has terrific chemistry with Van Damme, and their brotherly tension is what makes their strained relationship interesting. Good stuff. Charlotte Peters does a fine job as Ana. She has a sad backstory, which makes her part in the big kidney stealing scheme understandable. She becomes a kind of background character towards the middle of the story, but her character fits into the story again later on. Peters is watchable as hell. Aki Aleong (why the hell is he credited as Leonard Gonzales?) is cool as Kung. I was surprised that he wasn't a part of the big kidney stealing scheme, but then I like that the movie didn't go with that obvious turn. His theological discussions with George are a highlight of the movie.
Pound of Flesh
is not the action movie you think it's going to be. It isn't a non-stop brawl and shootout. It's really a kind of somber drama with a heavy dose of action in it. I liked it, but, again, if you're going in thinking it's going to be 104 minutes of ass kicking, you'll be disappointed. If you're interested in seeing something a bit different from a modern action star, though, give
Pound of Flesh
a shot. It's not a classic, but it is good and watchable. See
Pound of Flesh
. It's worth checking out. https://flic.kr/p/VF5pB5
So what do we have here?
Dead bodies
: Around 20.
Explosions
: Several.
Nudity?
: Yes. It'll work for some people. Others, not so much.
Doobage
: An alley brawl, a sort of attempted suplex, night club hooey, a trail of blood, a bloody bed, flashback sex, a massive surgical wound, church stuff, a missing gun, an envelope full of money, a wicked night stick, a morphine injection, attempted assault on a female, Holy Bible hooey, knees to the face, a bloody mouth, a sort of gut wrench suplex, serious ankle breaking, broken bottle to the neck, book cover to the eye, a vicious roundhouse, a bloody eyebrow, choking, knife stealing, surveillance footage, phone hooey, a slow motion punch to the face, an epic split, a minor car chase, wimping out, talk of sins, underground fighting, a long line for the ladies bathroom, bullet to the head, box kicking, a shootout, grappling, neck breaking, another shootout, more money, regrouping, regular speed face punching, coffee drinking, exploding refrigerator, a quick driving montage, the rules of the op, more neck breaking, multiple bombs, exploding door, silencer hooey, a potential backup generator, grenade hooey, a badass kick to the knee, shotgun hooey, knife bullshit, body slicing, leg slicing, and a sad ending.
Kim Richards?
: Attempted in multiple ways.
Gratuitous
: Jean-Claude Van Damme, Jean-Claude Van Damme in Manila, hotel lobby karaoke, Jean-Claude Van Damme walking around his hotel room confused and naked, multiple flashbacks, Darren Shahlavi, flashback sex, the ace of spades, kids playing some sort of hand game, morphine, Jean-Claude Van Damme smacking around a woman, obvious green screen, street performances, an epic split, a religious discussion, badass super cars, underground fighting, a flash grenade, character hooey, coffee drinking, a big twist, and a sad ending.
Best lines
: "Welcome to Manila. Enjoy your stay," "Is it okay if we never see each other again after tonight?," "You want to dance? I don't move so well," "Can you get some morphine?," "Go home! Go!," "These things tend to happen in this part of the world," "It's mine. I want it back," "It's my problem. Stay out of it," "How's your Filipino?," "Deacon, what's the Bible for? Inspiration," "See, she speaks English," "Book. Now," "Last chance. Where's my kidney?," "So tell me, was this really necessary?," "Your brother is a damn stubborn man," "You don't know what your brother does for a living?," "That certainly puts things in a new perspective," "Don't slow down!," "And who the fuck are you?," "You amuse me," "Where is the kidney? Tell me," "Flash bomb!," "In my professional opinion we're screwed here," "Harmony Corps? Lord and heaven, they are connected to everyone," "That's George's wife?," "She is my daughter!," "We do this together. We go all the way," "Ah! The smell of good coffee!," "Kidnap and rescue is fine. But what I'm really good at is killing people," "Make sure George doesn't go into that house," "Have you ever handled a gun?," "May God forgive me," "He's right. It's all too easy," "Step away from my brother," "Are you ready for round 2?," "Game over," "He is Simon Rants," "George what would Mary think?," "It's all in God's hands now," and "Uncle Deacon? From the pictures?"
Rating: 7.5/10.0
**
The Gratuitous B-Movie Column: The Facebook Page!
Please check out and "like"
The Gratuitous B-Movie Column Facebook page
, which is
here
. There's stuff there now! Midnight trailers! 3 AM Joe Bob! And more! https://flic.kr/p/VF5pC7
The Gratuitous B-Movie Column Facebook page
! Yeah! **
Things to Watch Out For This Week
https://flic.kr/p/UDjPJY -
Altitude
: This low budget action flick stars Dolph Lundgren and Denise Richards and apparently features Chuck Liddell in it in some way. I heard about this movie over a year ago and have been waiting for it to finally get a release. It looks decent enough, although it looks like Dolph is the bad guy and Richards is the hero of the story. How is that supposed to work? How am I supposed to believe that Denise Richards could defeat/outsmart Dolph Lundgren? I still want to see it. https://www.youtube.com/watch?v=A9ok2APAjTk https://flic.kr/p/UDjPGJ -
Life
: I missed this sci-fi horror flick when it was in theatres, but it seems like I wasn't the only one. I saw the preview for this around three times and thought it was strange that it looked like yet another "scary alien in space" movie. I'm okay with that, but, at the same time, haven't we seen this movie a million times before? It has a good cast and some good looking special effects. Anyone out there see this? Is it any good, or did I basically "see" the movie in the trailer? https://www.youtube.com/watch?v=LeLsJfGmY_Y https://flic.kr/p/VkABu1 -
Enter the Warrior's Gate
: This is some sort of international fantasy action movie deal that involves some fake video game or something written by Luc Besson and Robert Mark Kamen. David "Batista" Bautista is in it as the villain, and, well, it looks okay. It doesn't look like anything special, but that's okay. Not every movie needs to be a special epic. I do wonder, though, why the title was changed to
Enter the Warrior's Gate
as opposed to just
The Warriors Gate
. Anyone out there see this? Was this a big hit in China? https://www.youtube.com/watch?v=o_163DwNZB4 https://flic.kr/p/VkABvJ -
A Doggone Hollywood
: This is the second
Doggone
movie from the great Jim Wynorski. It looks cute, as the dog star is goddamn adorable, and the human cast is pretty spectacular. Michael Pare, Cindy Lucas, Cynthia Rothrock, Paul Logan, and Shadoe Stevens are in it. How cool is that? There's a Christmas
Doggone
(that's the first one) and, I believe, there's at least one more coming, some kind of "mystery" deal. Anyway, if you've got kids and are looking for a cute movie to watch as a family and whatnot, why not check out
A Doggone Hollywood
? https://www.youtube.com/watch?v=lsCHtoVWMo8 https://flic.kr/p/VkABrW -
Shock Cinema #52
: The latest
Shock Cinema
is out and once again it features some great interviews and tons of movie reviews. Larry B. Scott, Lamar from the
Revenge of the Nerds
movies, and Art LaFleur, McNulty from the
Trancers
series, are just two of the main interviews. If you're a movie nerd and want to continue to support print media, go to your local Barnes and Noble and pick up the latest
Shock Cinema
. Your cooler independent book stores and comic book joints might have it, too. Or you can order the latest issue
here. https://www.youtube.com/watch?v=udIAYvjGhoI **
B-Movie News
https://flic.kr/p/RRb9b5 -
A John Wick TV show in the works? And it's about a hotel?
: There have been rumors of a
John Wick
TV show since
Chapter 2
came out, but no one seemed to know what, exactly, a
John Wick
TV show would involve. Would the show feature the Wick character with Keanu Reeves or someone else starring, or would it be some kind of TV reboot deal (think the NBC
Taken
show)? Would it take place in the world already established by the movies or would it be its own thing? Well, according to
this story over at The Action Elite, the new
John Wick
TV show will likely focus on The Continental, the swanky hotel chain that caters to assassins and acts as a kind of neutral zone for killers (business cannot be conducted on Continental grounds). If the show is all about the Continental, it makes the potential show sound like some sort of anthology deal, where we'll see other assassins moving in and out of the various hotels around the world. John Wick will apparently "cameo" in the series, but no one has revealed what that could mean. But an anthology series about the hotel could be cool. Well, it could be cool. If it has a good budget, good directors, and good actors who can do action. If it becomes a soap opera drama with the occasional gun battle or fist fight, I don't think I want to see that. It would be cool if Cinemax picked it up, as that channel knows how to do an action show (Cinemax co-produced the awesome
Strike Back
series). Will that happen, though? Will
The Continental
become another streaming Netflix deal? I guess we'll find out what the heck is going on soon enough. https://flic.kr/p/UDkmGj -
Van Damme's Full Love might be getting a release soon
: What is
Full Love
? It's either the second or the third movie directed by Van Damme, and I say "either" because what it is depends on if you consider
Soldiers
an actual movie.
Soldiers
is a low budget action movie that Van Damme made almost ten years ago, edited, tried to sell at Cannes but, for whatever reason, was ignored by distributors.
Full Love
is, as far as I can tell, a newer version of
Soldiers
(I got all of this info from imdb, so who knows, really, how real any of it is).
The
Full Love
trailer is pretty good, although I have to say that the movie looks like other movies both Van Damme and other modern action superstars have made. There's some sort of Asianish setting, there's some good looking fighting, and it sure does sound like the plot of it is incredibly complicated. But Van Damme looks good in it, and, heck, there's nothing wrong with having another new Van Damme flick on the horizon. Now, I hope that when this movie is finally released that we get some extensive behind-the-scenes info on what the heck happened with getting the movie finished and released and what the original version of it looked like. It would be cool if the home video release featured both
Soldiers
and
Full Love
, but that probably won't happen. But a documentary featurette on what happened and what the original movie was all about and what changed? I could see that happening. Anyone out there reading this see
Soldiers
in any capacity back in 2010, when Van Damme was trying to sell the movie at Cannes? And, heck, do you think Van Damme's Amazon show
Jean-Claude Van Johnson
will be a major hit and make it easier for
Full Love
to get noticed? I mean, Amazon is a hip and edgy streaming deal, right? https://www.youtube.com/watch?v=rfoVoKQEIo4 **
Coming this August: The Marine Marathon!
https://www.youtube.com/watch?v=jKhtBKsiTyM ** Who is the
Douchebag of the Week
? Go
here and find out! **
Next Issue: Class of 1999!
https://www.youtube.com/watch?v=xOM2jgzBBhs ** Check out my interview with david j. moore
here! Check out my interview with the great Jino Kang
here! Check out my interview with character actor Vladimir Kulich
here! Check out my interview with martial artist and actor Paul Mormando
here! Check out my interview with writer/actor/director Shahin Sean Solimon
here! Check out my interview with director Michael Matteo Rossi
here! Check out my interview with actor Tyrone Magnus
here! Check out my interview with Hector Barron
here! Check out my interview with Jeffrey Orgill
here! Check out my interview with director Michael Baumgarten
here! Check out my interview with actor and stuntman R. Marcos Taylor
here! Check out my interview with action movie legend Don "The Dragon" Wilson
here! Check out my interview with Paul Kyriazi, the director of
Ninja Busters
and
Death Machines
,
here! Check out my interview with martial artist and actor Eric Jacobus
here! Check out my interview with martial artist and actor Juju Chan
here! Check out my interview with noted stunt performer and stunt coordinator Luke LaFontaine
here! Check out my interview with film journalist Marco Siedlemann
here! Check out my interview with
Revenge of the Ninja
and
American Ninja
director Sam Firstenberg
here! Check out my interview with Amariah Olson, co-director of
The Shadow Effect
here! Check out my interview with action star Alexander Nevsky
here! Check out my interview with action movie badass Mathias Hues
here! Check out my interview with actress and action star Kristanna Loken
here! Check out my interview with
King Cohen: The Wild Film World of Larry Cohen
director Steve Mitchell
here! **
Follow me on Twitter!
** Well, I think that'll be about it for now. Don't forget to sign up with
disqus if you want to comment on this article and any other 411 article. You know you want to, so just go
do it. B-movies rule.
Always
remember that.
Pound of Flesh
Jean-Claude Van Damme
- Deacon Lyle
John Ralston
- George Lyle
Charlotte Peters
- Ana
Aki Aleong
- Kung (credited as Leonard Gonzales)
Darren Shahlavi
- Drake (check out the rest of the cast
here
)
Directed by
Ernie Barbarash
Screenplay by
Joshua James
Distributed by
E1 Entertainment Distribution and Automatic Entertainment
Rated R
for violence, language, nudity, and sexual situations
Runtime
- 104 minutes Buy it
here
https://www.youtube.com/watch?v=0Ynsh_gLA2Y&t=71s [post_title] => The Gratuitous B-Movie Column:
Pound of Flesh
[post_excerpt] => In this issue I take a look at the action flick
Pound of Flesh
starring Jean-Claude Van Damme, plus more Things to Watch Out For This Week, some B-Movie news, and more! Check it out! [post_status] => publish [comment_status] => open [ping_status] => closed [post_password] => [post_name] => the-gratuitous-b-movie-column-pound-of-flesh [to_ping] => [pinged] => [post_modified] => 2017-06-20 23:41:46 [post_modified_gmt] => 2017-06-21 03:41:46 [post_content_filtered] => [post_parent] => 0 [guid] => http://411mania.com/?post_type=face3_movies&p=495812 [menu_order] => 0 [post_type] => face3_movies [post_mime_type] => [comment_count] => 0 [filter] => raw ) [9] => WP_Post Object ( [ID] => 495406 [post_author] => 2351 [post_date] => 2017-06-19 00:08:17 [post_date_gmt] => 2017-06-19 04:08:17 [post_content] => Some of you reading this will find it hard to understand that for years Bill Cosby was America's dad. Growing up in the 80s, millions watched Dr. Cliff Huxtable give life lessons and laughs on the
The Cosby Show
. Before that, his comedy albums were listened to religiously, and I can still recite his "Noah's Ark" routine almost verbatim. He even has the distinction of breaking the Hollywood color barrier by becoming the first black man to star in a TV drama series,
I Spy
in 1965. All of that is forgotten as his reputation has hit bottom after dozens of women have come forward with allegations of sexual misconduct, being accused of drugging and molesting one of them in 2004. He has stood by his claim it was consensual sex. The trial ended in a hung jury but this doesn't end his legal troubles. Not even close. https://www.youtube.com/watch?v=F7gc7IVSJEQ Montgomery County District Attorney Kevin Steele immediately came out and stated that he will retry Mr. Cosby on the criminal charge that he sexually assaulted Andrea Constand. Under Pennsylvania's speedy trial law, the new trial should be set within 365 days. The prosecution will also appeal Judge Steven O'Neill's ruling to exclude testimony from a dozen women who claim Cosby sexually assaulted them. "If the court allows more accusers next time to testify, it might make a difference," said attorney Gloria Allred outside court. While he remains free on bail, he lives under the reality of facing ten civil suits, many of them for defamation. In Massachusetts, Cosby is facing a federal defamation suit from seven accusers. Both sides continue to file motions and take discovery, but the court has issued a ruling preventing the plaintiffs' attorneys from taking discovery from Cosby until the conclusion of the criminal trial. With the criminal case now set for a retrial, it appears that the Massachusetts civil case will be pushed back. "If the parties previously agreed to stay the civil litigation pending the criminal trial, it is likely that they will continue that stipulation for a retrial," said Priya Sopori, a partner at Greenberg Glusker. "Many of the civil cases will undoubtedly face issues regarding the statute of limitations, which are inevitably longer for criminal activity than for civil liability; but stipulations to stay often include an agreement to toll (a legal term for hitting the pause button) the statute of limitations for the duration of the stay." Former model and actress Janice Dickinson has also filed a defamation suit against Cosby in California. She alleges that he drugged and raped her in Lake Tahoe in 1982. That case is not affected by the delay in the criminal proceeding. "Our case goes on independently," Dickinson's attorney, Lisa Bloom, told Variety. Allred is also representing accuser Judy Huth, who has a court date later this month in Santa Monica. Huth alleges that Cosby forced her to perform a sex act on her at the Playboy Mansion in 1974, when she was 15. As for criminal charges, Bloom said a retrial typically favors the prosecution because in a second trial, attorneys for the accusers have already seen the legal strategy by the defense. "They can analyze everything in light of what they know now and probably put on a stronger case," Bloom said. On that same note, the defense has seen Constand's testimony and can adjust its approach on cross-examination. "Now they have a full record that their investigators can go out and use to obtain impeachment material," said Steven Fairlie, a criminal defense attorney in Philadelphia who has been tracking the case. "Then the defense attorneys can plan out a more effective cross-examination." Bloom stated "This is not a victory for Bill Cosby today. It's not an acquittal. It's a mistrial. This is just a reset." What of Bill Cosby himself? It has been reported that he was confident that he would get a hung jury, saying they only needed to sway a single holdout. "All I need is one," Cosby would say to those around him during breaks in the proceedings. "I only need one, man," he reportedly say. In interviews he's remained light about the proceedings, usually talking about his grandchildren or his intention to continue performing after the trials are settled. But what of his reputation? Social media was swift in its reaction to the hung jury, speaking out on Cosby and the victims of sexual assault. The court of public opinion has already reached their verdict and that comes from his own testimony. Cosby's defense against Constand's allegation that he drugged and raped her in 2004 was that the sex was consensual. His deposition testimony in her civil suit revealed that Cosby, someone who had a bestselling book about fatherhood, had procured Quaaludes for the sole reason of having sex with women who were not his wife. He and Camille Cosby have been married for 53 years so he was revealing a very different side of his life to the world. What are your thoughts on the Cosby case and verdict? Is there any hope of redemption in the eyes of the public? [post_title] => What's Next for Bill Cosby? [post_excerpt] => 411mania's Steve Gustafson takes a look at the Bill Cosby verdict and his legacy! [post_status] => publish [comment_status] => open [ping_status] => closed [post_password] => [post_name] => whats-next-for-bill-cosby [to_ping] => [pinged] => [post_modified] => 2017-06-18 23:37:00 [post_modified_gmt] => 2017-06-19 03:37:00 [post_content_filtered] => [post_parent] => 0 [guid] => http://411mania.com/?post_type=face3_movies&p=495406 [menu_order] => 0 [post_type] => face3_movies [post_mime_type] => [comment_count] => 0 [filter] => raw ) ) [post_count] => 10 [current_post] => -1 [in_the_loop] => [post] => WP_Post Object ( [ID] => 496375 [post_author] => 561 [post_date] => 2017-06-26 00:02:52 [post_date_gmt] => 2017-06-26 04:02:52 [post_content] =>
The 411mania Douchebag of the Week
Hello, everyone, and welcome to the latest edition of
The 411 Douchebag of the Week
. I'm Bryan Kristopowitz. https://flic.kr/p/VTkPBh So ABC canceled the sitcom
Downward Dog
after one season, which I'm not surprised by in the least. In fact, the only thing that really surprises me is that ABC allowed the show to complete its first season without pulling from the schedule early. But then ABC did allow that awful Jenna Elfman sitcom
Imaginary Mary
go beyond its first episode…
Downward Dog
was a sort of good idea, at least on paper. A show about a woman and her dog and their lives together in Pittsburgh. Yeah, I might watch that. But the actual show, the show ABC paid for and made such a big deal over, was just dreary and boring. It was, at best, only occasionally funny. Most of the time, though, the show was just hard to watch. So what was wrong with it? First off, the show seemed to be way more interested in making sure the audience knew that Nan, the main character played by Allison Tolman, was fully invested in "pursuing her dream," whatever the hell that was, instead of just living her life. I know that it's important to show people on TV overcoming obstacles and living their dreams and whatnot, especially female characters, but why does every show have to be about that? Nan's advertising job seemed to be there so she could harassed by her asshole boss, take a stand for "real" people, and impress that one guy from New York, and because the show's writers didn't know how to have Nan exist in any other "reality." I think it would have been far more interesting if Nan's job was just something we saw her go to and leave from. What she actually did at her job never should have been all that important. Her life at home, though, with her dog, wasn't that supposed to be the show? I think it also would have been far more interesting if Jason, Nan's boyfriend, played by Lucas Neff, wasn't a slacker idiot. Why wasn't he just the guy she was dating? As for the whole "dog" part of the show, it would have made more sense if he, Martin, only talked at the beginning of the episode, to set it up, maybe once in the middle, and then at the end. Martin the dog's constant commentary was never funny, never clever, and just grated on the nerves after about a minute or so. What the hell was the deal with all of the "likes"? Allison Tolman is an appealing actress. She'll pick up somewhere else. Neff will likely be okay, too. They tried hard to make
Downward Dog
a show worth checking out. They just couldn't do it. Anyone out there actually enjoy
Downward Dog
? Anyone at all? And now onto this week's Douchebag of the Week.
https://flic.kr/p/VTkCfQ This week, the
411 Douchebag of the Week
goes to comedy legend and accused rapist
Bill Cosby
, for
announcing that he wants to tour the country and give "educational talks" to young people on how to avoid sexual assault allegations
. Cosby's
whose recent sexual assault trial in Philadelphia ended in a mistrial
, apparently wants to go around and talk about his experiences dealing with the justice system and what sexual assault is really all about. Yes, this is a real thing that's apparently set to happen. This isn't some joke on the internets. This isn't The Onion messing with us. Bill Cosby and his "people" (lawyers, agents, handlers, family members) really think that this is a good idea and something the world needs. Now, if Cosby had simply beat back one allegation and actually won his Philadelphia case (a mistrial doesn't mean Cosby is innocent and the prosecutor said that he plans on retrying the case) this tour might make sense and kind of be worthwhile. But since Cosby is still, technically, in legal jeopardy, there are still plenty of credible people out there with damning allegations against him, and Cosby has admitted to drugging women so he could "have sex with them," I don't see how this could be a good anything for anyone. Unless Bill Cosby is going to tour the country and tell young men and women that it isn't a good idea to drug people without their knowledge and then rape them, how is this valuable to anyone except Cosby's own ego? It isn't valuable in any other way. So what kind of advice is Cosby likely going to dole out at these talks? I'd imagine, based on what Ebonee Benson, one of Cosby's publicists, recently said, that these talks are going to be all about how there's a major conspiracy afoot to trap people and ruin their reputations with false allegations. And if you're rich, people are going to find ways to lie about you so they can shake you down for money. You have to be on the lookout for liars all of the time because you are always a marked man. And it all would sound like great advice if Bill Cosby hadn't admitted to drugging women he wanted to "have sex with." Because
that
is the most important aspect of this entire fucking story. Bill Cosby admitted to fucking doing it. And I still can't figure out why, in these "drugged women" scenarios, Cosby thinks no one is curious as to why he didn't take the same kind of drugs in these scenarios. I mean, drugs are used in sex kind of like alcohol, right? Drugs help you mellow out, relax, etc. Why were all of these women nervous about having sex with Cosby? Why wasn't
he
nervous about these sexual encounters? And why would all of these women lie? What do they all gain from telling their stories? Fame? Sympathy? Why would someone want those things in relation to this kind of story? Yes, we've seen instances in the past where rape allegations turn out to be bullshit.
The Duke lacrosse tea case
, that
Rolling Stone Magazine thing
, plus
plenty of others
. But what are the odds that Cosby's accusers,
all fifty of them, are liars and scumbags looking for money? What kind of conspiracy involves fifty different women who have nothing in common beyond these allegations against Bill Cosby? None. And the
"racist" conspiracy
against Cosby is even more laughable. I don't see how this tour idea is a win for Bill Cosby. Bill Cosby would likely be better off if he just disappeared from public. He isn't going to go back to being a stand-up comedian. He isn't going to start accumulating honorary doctorates again. He's going to be dogged by these allegations for the rest of his life. His entertainment career is likely over. Is it sad? Maybe. But, in the end, the whole thing is self-inflicted.
Bill Cosby admitted to drugging women and "having sex" with them. That's pretty damning, isn't it? **
And now for this week's honorable mentions…
-Actor
Johnny Depp
, for
his recent "joke" about the potential assassination of President Trump
. Now, Depp has apologized for his "joke" referencing John Wilkes Booth shooting Abe Lincoln, but, shit, why would anyone even attempt to make that "joke" now, in light of the
2017 Congressional shooting incident
? Not wise, man, not wise at all. -
Phil Montag
, a member of the Nebraska Democratic party, for
his recent comments regarding the shooting of Republican Congressperson Steve Scalise
. Now, Montag probably didn't know that he was being recorded at the time and one could make an argument that his wishing that Scalise was "fucking dead" was just "heated political rhetoric" or some bullshit like that. But none of that is much of an excuse. Hating a political rival is one thing, wishing that rival was dead is quite another. It's goddamn awful. Come on, people, cut the nonsense. -
Katherine Dettwyler
, an adjunct professor at the University of Delaware, for
saying that "Otto Warmbier got what he was deserved."
In case you don't know, Warmbier is the American who, after being imprisoned in North Korea for a year and a half, was released and recently died under mysterious circumstances in an American hospital. You just have to go to the link and read the story and see what his professor said. It's mind boggling. Her complaint doesn't make any sense. -Douchebag Hall of Famer, former Douchebag of the Year, and (Jesus Christ) 45th President of the United States,
Donald Trump
, for
his recent admission that he didn't record former FBI director James Comey
. The whole story sounded like bullshit from the beginning, and the President's "it was a bluff to make sure that Comey told the truth" reason for the "bluff" is just as ridiculous. Why can't someone tell the President to get off Twitter and just shut the hell up (you know, besides me)? He'd have fewer problems if he learned to do that. ** Thanks for reading. Agree? Disagree? Sign up with
disqus and comment. You know you want to, so just go
do it. Please "like"
The Gratuitous B-Movie Column on Facebook!
Oh, and B-movies rule.
Always
remember that. https://www.youtube.com/watch?v=UZMMPvHICPs [post_title] => The 411 Douchebag of the Week: Bill Cosby [post_excerpt] => Because of what he wants to do now. And it isn't a joke. [post_status] => publish [comment_status] => open [ping_status] => closed [post_password] => [post_name] => the-411-douchebag-of-the-week-bill-cosby-2 [to_ping] => [pinged] => [post_modified] => 2017-06-25 23:58:31 [post_modified_gmt] => 2017-06-26 03:58:31 [post_content_filtered] => [post_parent] => 0 [guid] => http://411mania.com/?post_type=face3_movies&p=496375 [menu_order] => 0 [post_type] => face3_movies [post_mime_type] => [comment_count] => 0 [filter] => raw ) [comment_count] => 0 [current_comment] => -1 [found_posts] => 0 [max_num_pages] => 0 [max_num_comment_pages] => 0 [is_single] => [is_preview] => [is_page] => [is_archive] => 1 [is_date] => [is_year] => [is_month] => [is_day] => [is_time] => [is_author] => [is_category] => [is_tag] => [is_tax] => 1 [is_search] => [is_feed] => [is_comment_feed] => [is_trackback] => [is_home] => [is_404] => [is_embed] => [is_paged] => [is_admin] => [is_attachment] => [is_singular] => [is_robots] => [is_posts_page] => [is_post_type_archive] => [query_vars_hash:WP_Query:private] => 473b7330da9b6438329a12c23a885830 [query_vars_changed:WP_Query:private] => 1 [thumbnails_cached] => [stopwords:WP_Query:private] => [compat_fields:WP_Query:private] => Array ( [0] => query_vars_hash [1] => query_vars_changed ) [compat_methods:WP_Query:private] => Array ( [0] => init_query_flags [1] => parse_tax_query ) ) -->