Csonka's NJPW G1 28 Undercard Thoughts (Days 14-16)
August 10, 2018 | Posted by
Welcome back to column time with Larry. Today's column is all about the 2018 G1 tournament, and more specifically, the prelims from the events on days 14 through 16. I haven't had the chance to do regular reviews of the prelim matches, because honestly I don't have the time to do them for every show, due to my schedule. But the prelims are offering some interesting pairings and story elements, and I don't want to ignore them, so I plan to get to them in batches, like I will do today. I hope that you enjoy, and thanks for following along with my G1 28 coverage this year…
– Night One Review
– Night Two Review
– Night Three Review
– Csonka's NJPW G1 28 Undercard Thoughts (Days 1-3)
– Night Four Review
– Night Five Review
– Night Six Review
– Night Seven Review
– Csonka: Early Title Match Implications From The NJPW G1 28
– Csonka's NJPW G1 28 Undercard Thoughts (Days 4-7)
– Night Eight Review
– Night Nine Review
– Night Ten Review
– Csonka's NJPW G1 28 Undercard Thoughts (Days 8-10)
– Night Eleven Review
– Night Twelve Review
– Night Thirteen Review
– Csonka's NJPW G1 28 Undercard Thoughts (Days 11-13)
– Night Fourteen Review
– Night Fifteen Review
– Night Sixteen Review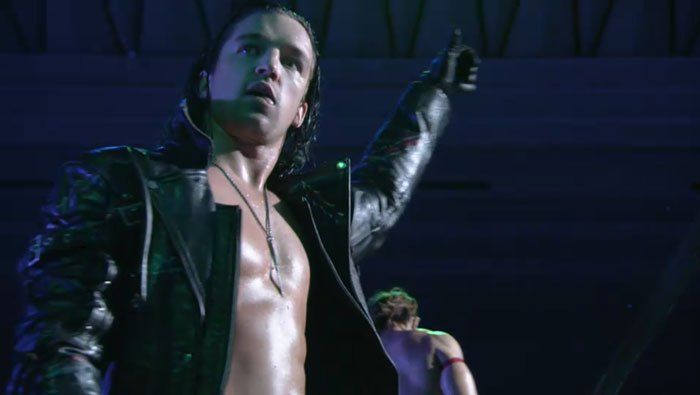 DAY 14 [6.85]
* Bad Luck Fale and Tanga Loa defeated SHO and YOSHI-HASHI [**½]: This was the set up for Fale & HASHI, and for the most part, it was solid as was the match. Fale took out HASHI down the stretch, sand poor Sho was left alone to fight for his life. Unfortunately for him, Tanga Loa was there to put him away with the Tongan driver and continue his G1 undercard dominance. Finlay & Henare have been joking about "trying to win B Block," but that honor goes to Tanga Loa.
* El Desperado and Minoru Suzuki defeated Chase Owens and Hangman Page [***]: This was good, Owens knew the sneak attack was coming, but still couldn't escape it allowing Suzuki to drag Page to he floor and choke him out with his own rope as part of the set up for their match. Despy was working really hard here, the Suzuki vs. Page stuff was really heated, and while Owens made a late run, all he got for his trouble was choked out and a Gotch piledriver; thanks for coming.
* Jay White and YOH defeated Toa Henare and Togi Makabe [**¾]: The awesome undercard act of asshole Jay White trying to manipulate Yoh continued here, it's easily been the highlight of these undercards, and Rocky Romero (who has been great all tour and a low level G1 MVP for me due to that) has done an amazing job selling his disgust with White. White continually was willing to sacrifice Yoh especially after he would piss off Makabe In the end, White picked up the win and took all the glory for himself like the asshole knife pervert he is.
* David Finlay and Michael Elgin defeated Hiroshi Tanahashi and Shota Umino [***]: This was the set up for Tanahashi and Elgin, and it came off very well and showed the good chemistry that they would have in their ingles match. Their interactions were good, Inlay & Umino were busting their asses, they kept a good pace and this was a god match as Umino really continues to shine in these matches. He and Narita are really making the most of their opportunities, it would be easy to not do so in such short matches, but they continue to show great fire and are a joy to watch.
* BUSHI and EVIL defeated Gedo and Kazuchika Okada [***]: This was the set up for EVIL vs. Okada, and the continuation of the long running issues between Gedo & BUSHI, who if you ask Rocky Romero, is a dick and no one likes. They worked in the usual beard and mask antics, while EVIL & Okada's interactions were limited until the closing stretch, where EVIL hit a rainmaker on Okada laying him out long enough for BUSHI to finish Gedo with an MX. The rainmaker spot was important as they revisited it in their tournament match.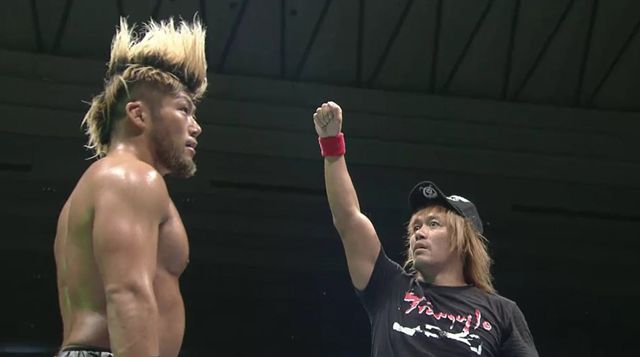 DAY 15 [5.8]
* Tomohiro Ishii & Sho defeated Juice Robinson & Shota Umino [***]: This is setting up Juice & Ishii on Wednesday. They worked a spirited little opening stretch, and Ishii was looking spry all things considered. Juice & Ishii worked more here than you'd expect, showing good chemistry. Juice had control; Umino got the tag and ran wild until he ran into Ishii. Umino got the fiery young lion closing stretch, looking good again, picking up near falls until Sho ended his night with a German as Ishii held off Juice. This was good stuff with Ishii & Sho continuing to be the complete opposite of White & Yoh, because Ishii & Sho and good wrestle boys, and the match having a good energy.
* SANADA & Tetsuya Naito defeated David Finlay & Henare [**¼]: LIJ attacks before the bell, and are seemingly on the same page ahead of their big clash on Wednesday. Finlay & Henare worked hard and provided the moving parts here as Naito and SANADA largely (and understandably) took the night off. SANADA finished Henare with skull end. It was ok. SANADA was about to fist Naito, but Naito attacked and they worked some quick counters as Naito opted for tranquilo. I've enjoyed the setup for Naito vs. SANADA, simple, but fun.
* Hirooki Goto & Yoh vs. Zack Sabre Jr. & Taka Michinoku [**]: This was mostly Taka vs. Yoh, but we eventually got some set up for Goto vs. ZSJ. It was solid and limited, leading to more Yoh & Taka. Suzuki-gun worked submissions down the stretch, buy Yoh was able to cradle Taka for he win in an ok match. The most interesting thing was watching Yoh work with a supportive partner and not he knife pervert Jay White.
* The Guerrillas of Destiny defeated Kota Ibushi & Yujiro Takahashi [**]: This is the set up for Tonga vs. Ibushi. I am still highly amused by wholesome boy Ibushi teaming with the pimp. The Guerrillas were dickbags and attacked from behind to take the early heat. It quickly broke down, and while Ibushi ran wild on Tonga and took him to he floor, Loa killed Yujiro with the Tongan driver for the win. The Guerrillas/Firing Squad continues their absolute dominance on the G1 undercards.
* Kenny Omega & Chase Owens defeated Toru Yano & Gedo [**½]: We're setting up Yano vs. Omega for Wednesday. Omega is wearing the house show tights. This was n extremely light-hearted, night off style match, which was to be expected after Omega's war with Ishii. Gedo & Owens worked most of the way, Yano and Omega did comedy spots and it was enjoyable. Owens pinned Gedo with the package piledriver. Fun stuff.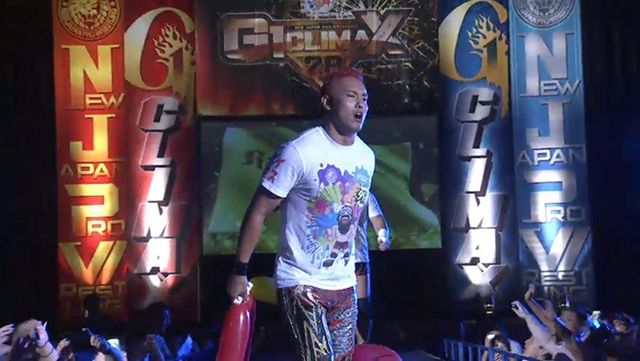 DAY 16 [6.5]
* Toa Henare and Togi Makabe defeated Michael Elgin and Shota Umino [***]: This was a good opener, setting up Elgin vs. Makabe, and allowing Umino to continue to shine in these undercards. The Elgin vs. Makabe interactions were good, lots of power fighting, which should set the stage for a hoss battle. Umino got the big fire up near the end but eventually got put away by Henare, who got to pick up a rare, but needed, win.
* Chase Owens and Hangman Page defeated SHO and YOSHI-HASHI [***]: This was good, and was setting up the Page vs. HASHI match on Friday. Page has been strong all tour on both the undercard and tournament matches, while HASHI has largely been disappointing. Page and Owens continued their run as a good and fun team, with Page finally putting Sho away with rite of passage. I am all for Page and Owens getting a run in the tag division.
* Bad Luck Fale and Tanga Loa defeated El Desperado and Minoru Suzuki [**]: This was an ok match, setting up Fale vs. Suzuki, which could end up a cluster fuck of monumental proportions. This was brawl heavy, but really lacked in overall intensity. Loa continued his undercard dominance with a win over Desperado. Tanga Loa: King of Undercard.
* BUSHI and EVIL defeated Jay White and YOH [**½]: The match was solid, setting up White vs. EVIL, but more importantly continuing the fascinating White/Yoh dynamic, which has been the highlight of these undercards. White continued his theme of being a useless partner while sacrificing Yoh at every turn. Down the stretch, White again had a chance to save Yoh, but backed off and sacrificed the junior CHAOS member. White is a spectacular asshole in these matches tagging with Yoh. I really hope that they follow up on all of this.
* David Finlay and Hiroshi Tanahashi defeated Gedo and Kazuchika Okada [***]: This was all about setting up the latest Okada vs. Tanahashi match, which will close out A block action. Heading into the final night of A block, things break down like this: If White beats EVIL, he eliminates Okada. If Tanahashi wins or draws in the main event, he advances. If Okada wins the main event, White advances. If White loses to EVIL, he eliminates himself, leaving the winner of Okada/Tanahashi to advance. A draw sends Tanahashi to the finals. This was a good match, the Okada vs. Tanahashi interactions had a good intensity to them as they constantly tried to one up each other. Finlay pinned Gedo with the stunner, and post match, Okada & Tanahashi played to the crowd and teased tension ahead of their next clash. Good stuff.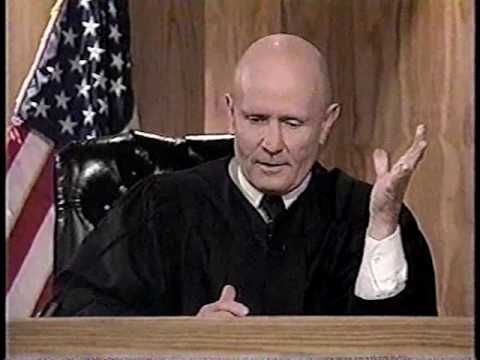 THE VERDICT [6.4]
This was another solid set of undercard matches, with nothing bad. The takeaways are that Kelly & Romero have been absolutely amazing and informative on commentary. Jay White continues to be a complete asshole knife pervert, Tango Loa has locked up King of Undercard status, officially winning C-Block, and overall the matches may be largely unspectacular, but are doing their job.
– End Scene.
– Thanks for reading.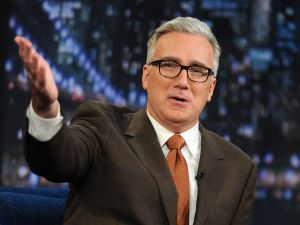 "Byyyyyyyyyyyyyyyyyyyyyye Felicia!"